In the recent digital era, banking systems are increasingly using modern Internet technologies and advancing towards new generation web-based applications. They are now keener to replace their passbook with digitally generated e-statements for customers' account details. Through their internet banking services, banks also ensured access for account holders to their account details and various reports, so they could easily manage their transactions.
Individuals' account statements consist of all the transaction details, which can be made concerning credit cards, debit cards, or savings accounts. You can now carry out the online banking systems through a specific mobile bank app. However, you will require your email ID to be registered for the same to receive your account statements' digital copy. In this way, you can be saved from the inconvenience and trouble of visiting the branch personally or completing other formalities.
Kotak Bank is one of the leading private banks, which provides its account holders with excellent digital services from anywhere, anytime, and with perfect security. And if you are a Kotak Bank customer, you must know how to open the Kotak Mahindra Bank Statement PDF password. You can get the account statements on your registered email ID or mobile number.
How to View Your Kotak Mahindra Bank Statement?
You should follow the below-described simple steps to view your account statement:
Step 1: Open Gmail and type and search for Kotak, then click on Kotak Bank Alerts.
Important Note: Kotak Bank sends a monthly account statement in PDF format to your registered email ID.
Step 2:  You will see a pdf file in the lower part of your mobile screen, download and open it.
Now, you will get to view a message on your mobile screen stating, "Your statement has been attached as a PDF document, which is password-protected, and the password for the same is your CRN (customer relationship number).
If for some reason, you don't know your CRN, then you should first realize it before proceeding to open the password-protected statement.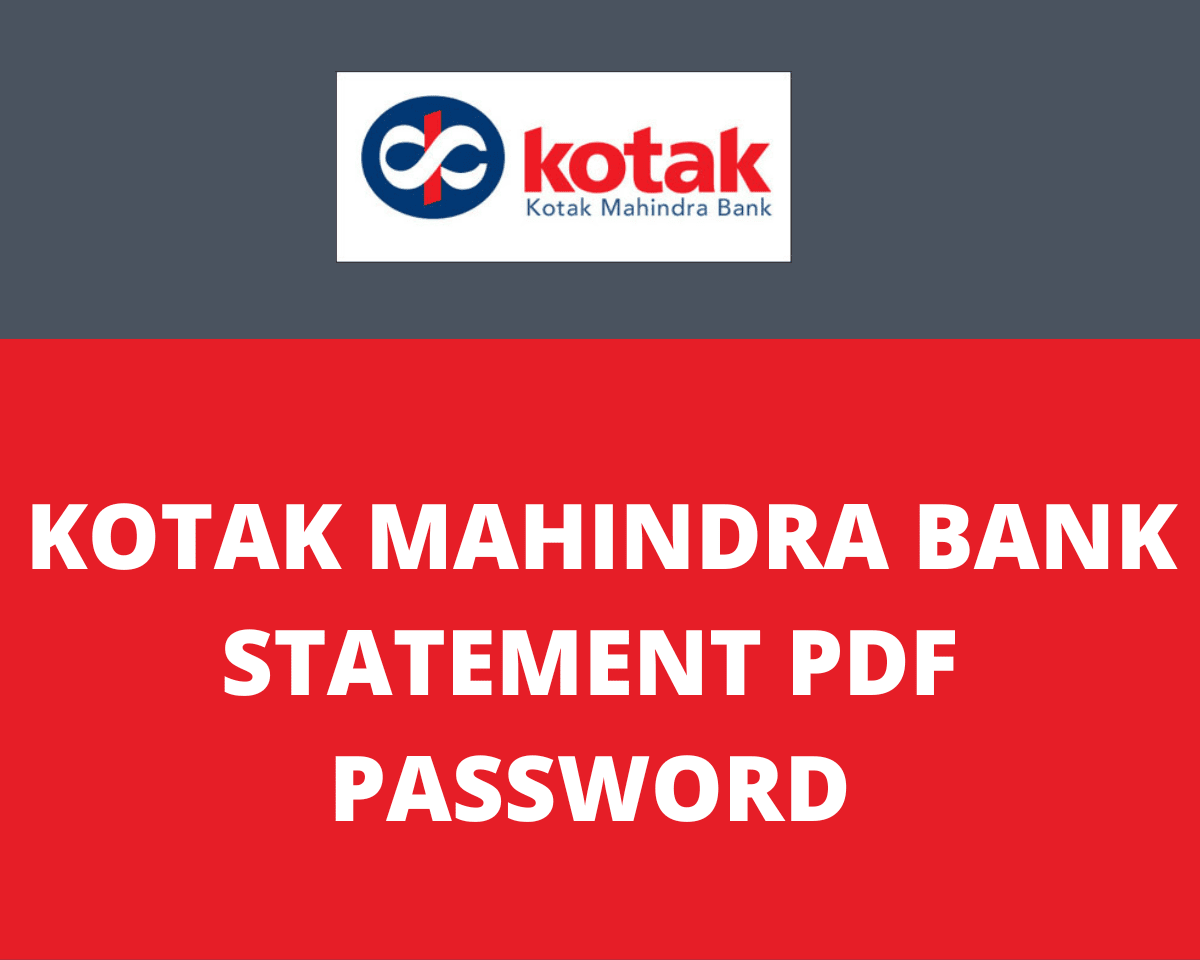 What is the Password For Kotak Mahindra Bank Statement's Password Protected PDF?
Kotak Bank follows a protocol for opening its customers' account statements with a unique password, protecting its access from any unauthorized person. However, the customer relationship number or CRN is your required password for the same.
How To Open Kotak Mahindra Bank Statement PDF Password?
You should follow the below-given easy steps to open your Kotak Bank Statement PDF Password within a quick time:
After clicking on the download option on your mobile or any other device, click on the file and enter your password, which is your customer relationship number or CRN, and click on the open button.
Your statement will be opened immediately in front of you.
Following the above-stated process and steps, you can now easily open and download your Kotak Bank account statement on your mobile or any other device. Moreover, you can also retain these documents safely for reference and any necessary purposes in the future.
Kotak Bank issues a unique identification number for each customer, called the customer relationship number or CRN. It is printed on their credit or debit card. In case, for some reason, you do not know your CRN, then you can also receive the same from your bank's branch.
In such a case, you should send an SMS 'CRN' to Kotak Bank's official mobile numbers, such as 9971056767 or 5676788, from your registered mobile number, and the bank will send your CRN to your registered email ID. You can also contact the Kotak Bank Toll-free number 1860 266 2666 for any problem in this regard.
| Question | Answer |
| --- | --- |
| Kotak Bank Statement Password | CRN Number |
| How to Know CRN number | SMS 'CRN' to 9971056767 or 5676788 |
| Toll-Free Number | 1860 266 2666 |
Conclusion
You can utilize your Kotak Bank statement accessing facility anywhere and anytime as per your needs and convenience. This way, you can quickly receive all the essential and valuable account details at your home while saving time and energy. If you still have some queries or any suspicions, you must immediately call the bank's customer care number, and they will do the needful in this regard.