This article is about how one can open a Union Bank statement file by entering the password. When you have a bank account in Union Bank of India and want to check the statement of your transactions online. You download a PDF file that doesn't open without a password.
No matter how hard you think you can't remember what and when you set the password. It is because you never set any password but then I did for the security of your Bank details and it happens to everyone.
You can never enter a password of your choice and not even choose it. So this article is about how to know the password of the Union Bank of India statement of the PDF file.
Steps To Download Union Bank of India Statement
First of all, you need to download the Union Bank statement for which you have to get the Union Bank official app called 'U-Mobile'. After downloading the application log into the app using your account information.
Once the app is opened successfully make sure to set a security password for the app that you can remember. Now, go to the 'account' tab and click on it where you will be able to see your balance under the savings account.
Once you click on your balance, another page will open where you have been given choices between statement and mini-statement. You have to click on the statement option that will be on the third number.
Now choose the number of months you want a Union bank statement for. You can get a statement of the last three months, last six months, or last year or you can get a statement of any date. All you need to do is select the start date and end date.
Once the page shows you the statement of your chosen date, then send it to your email attached to your Bank account.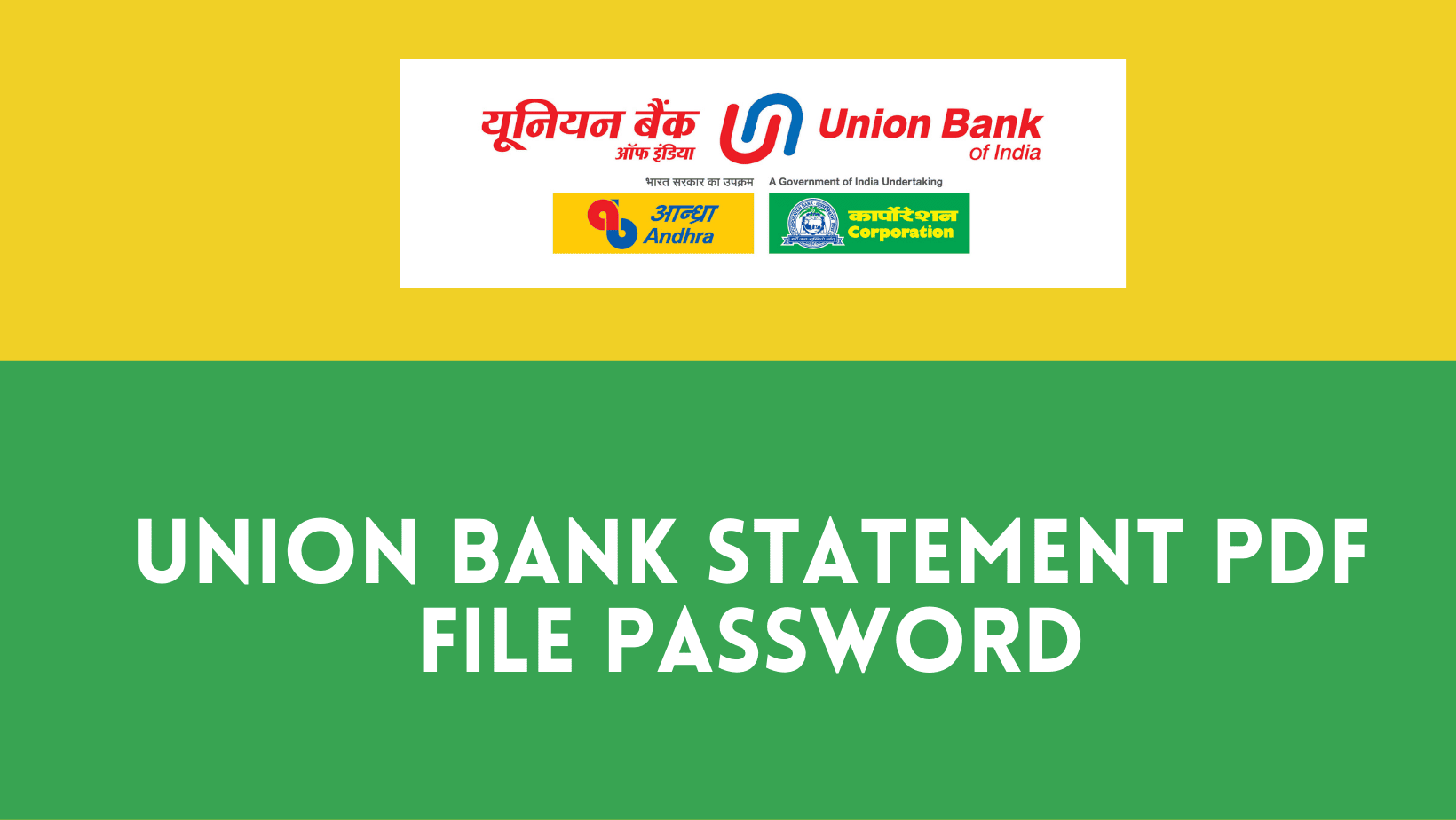 Steps to open Open Union Bank Statement PDF File Password
You can also download PDF, for this, you have to click on download PDF, and to open this you require a password. Now, this is an important step, when the PDF download is completed, you will receive a notification on that same page that will show you the password to open the PDF.
So the password will be the first four characters of your first name followed by the date and month of your birth. Suppose your name is Kishan Kumar and your date of birth is 24 of august, so your password to open the Bank statement PDF will be 'KISH2408'.
With no issue further, you will be able to open your Bank account statement PDF by following these simple steps.
Conclusion
Follow these 12 easy steps to get through the statement pdf without any problem. However, if still due to some reasons you are unable to see the statement even after entering the password, give a call on the customer care number of Union Bank. The staff will see the issue and direct you personally on how to tackle the issue.