The banking sector plays a crucial role in the development of any kind of economy. There are plenty of banks available for serving customers with their facilities every day. Banks provide easy and timely credit facilities to their customers by assisting them with their day-to-day operations.
However, due to some personal reasons, the customers may feel the need to close an account in their bank branch. In addition to the completion of some formalities, the user needs to disclose this reason to the bank officials for proper closure of the bank account.
In the absence of an online facility for closure of bank account, the user of Union bank of India needs to visit the branch to complete the formalities of account closure. This process may take some time, and documents which must be available with the user of Union bank of India.
Steps to follow to close an account in Union Bank of India
Following are the steps that are needed to be followed for closure of account in Union Bank of India:
Step 1: First of all the user needs to locate the nearest branch of Union Bank of India where his/her is account is maintained. The user needs to take his passbook, debit cards, any unused checks and documents for identity proof.
Step 2: Visit the help desk of the bank and share the problem with the bank officials. Also disclosed to them for the closure of the Union Bank of India bank account.
Step 3: The officials will require a few details such as the name of the account holder, bank account number, and the reason for the closure of the account. After providing these details to the officials the user needs to show their identity proof document to them.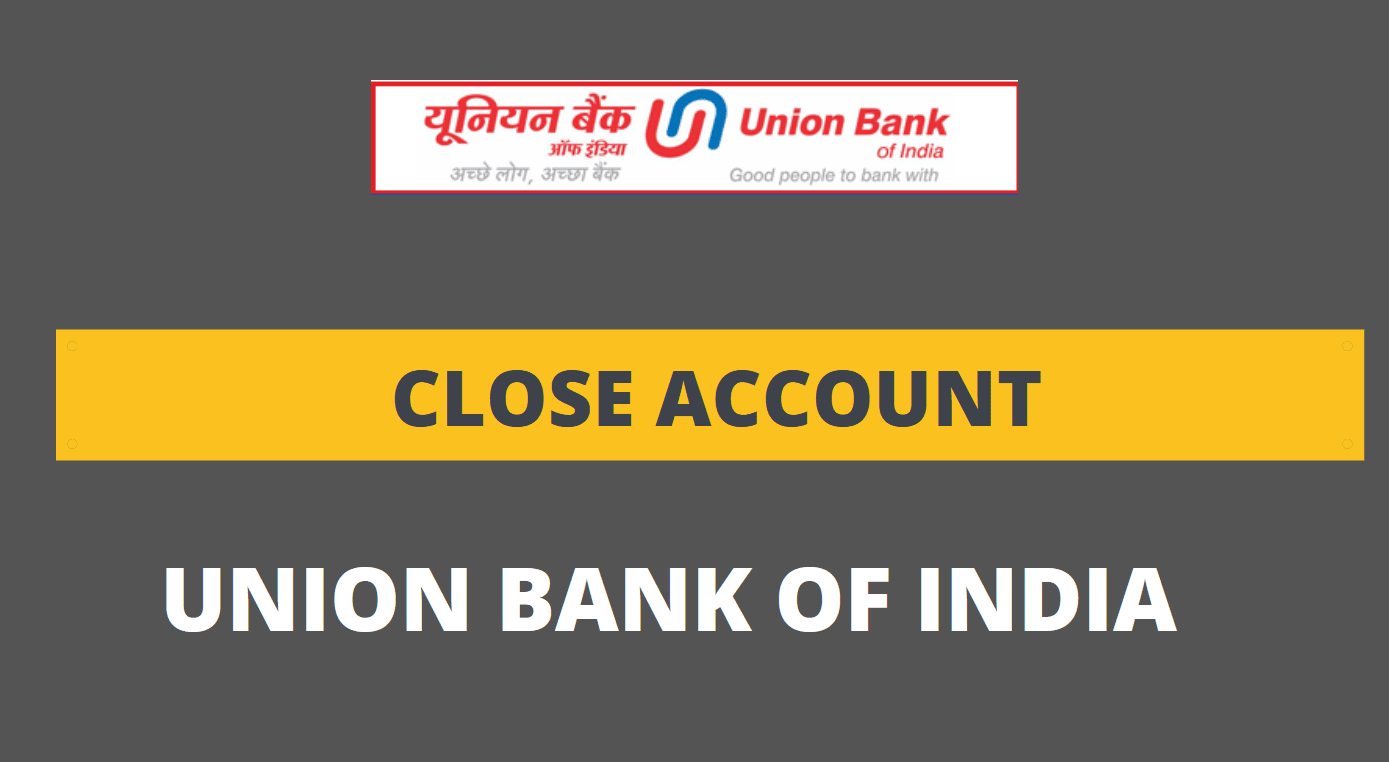 Step 4: After verifying the identity proof documents the officials will bring down the account balance. The user then needs to collect, fill, sign and submit the account closure request form to the bank officials of the Union Bank of India.
By following the above procedure the user can easily close down his or her account in the Union Bank of India. They just need to produce their identity proof document for proving the ownership of the account to the bank officials. In case the account is being closed too early then the bank officials may ask the user to pay a sum amount as the account closing charges.
Many banks allow their valuable customers to close their bank accounts online. There are a few attachments needed by the bank and the user's account is closed. However, in the case of the Union Bank of India account, this is not possible. The user must visit the UBI branch to get their account closed permanently. In case of any problem, the user can write an application to the bank manager where one of the guardians of the user can proceed with the necessary formalities.