Union Bank of India is one of the biggest banks in our country. It is mandatory to register a mobile number with your bank account in the Union Bank of India. This, registering the mobile number with a bank account in Union Bank of India, allows the savings account holder to receive the Internet Banking facility. Without registering the mobile number, one cannot use the net banking feature of Union Bank of India.
Other than this feature, having an account in a Union Bank of India means enjoying a lot of facilities and services offered by them. One such feature this bank offers is the regular notifications and information their customer gets through SMS or call. They make sure to keep their customers up to date with bank policies, new offers, etc. They also, just like other banks, always send their transaction details and account info via SMS.
Steps To Register A Mobile Number In Union Bank Of India
As said earlier, registering a mobile number with your Union Bank account is crucial. So, if you are registering a mobile number with your account for the first time, you need to follow the steps stated below:
Visit the Union bank branch. Carry self-attested copies of account id, address proof, etc.
Meet the accounts executive and ask for a Mobile Registration Form.
Fill the form provided and thoroughly fill the required credentials.
Attach the self-attested documents with the form and submit to the accounts executive.
After you submit this form, with some time you receive an alert on the mobile number you just registered, stating that the mobile number registration process has been successful.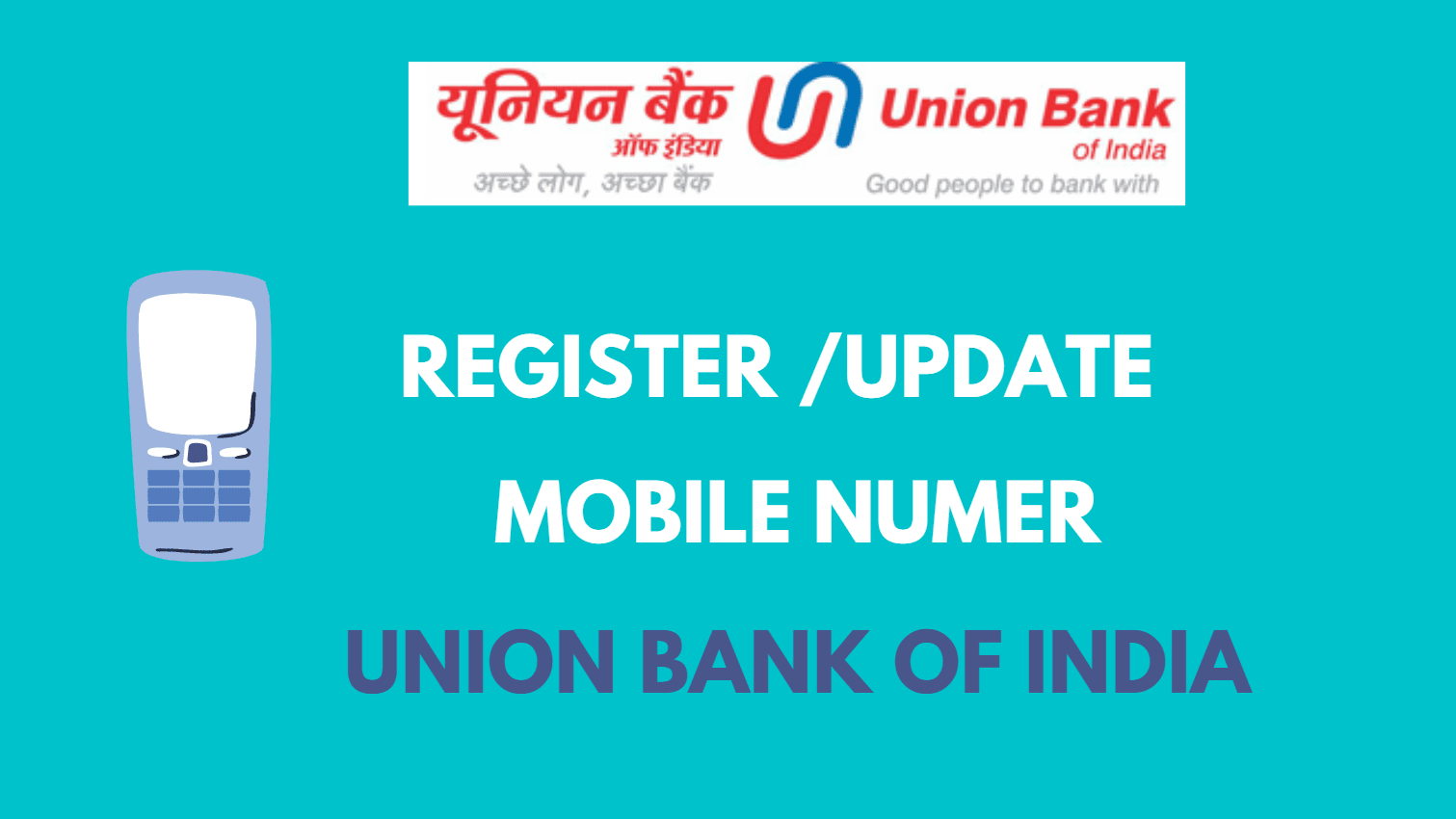 Steps To Update A Registered Mobile Number In Union Bank
Changing or updating the registered mole number can be done in two ways. You can go to the bank branch and ask for a KYC detail change form. Filling this form and submitting it will complete the update process.
Another way of updating the registered mobile number is by visiting the union bank website. It is a simple process where one can update while staying at home. The steps of this method, we will discuss now:
Visit the Union Bank of India's official website. Note: This method also requires you to be an active online user of Union Bank of India
Enter your User Id and Password.
Click on the Settings tab on the Homepage.
Find the Update "mobile number and email address" tab and click on it.
Enter the new mobile number that you want to register.
Click on Submit.
After submission, within a few moments, you will receive an SMS alert stating that the update process has been completed.
Conclusion
Registering a new mobile number or changing a registered mobile number in Union Bank is a fast and straightforward process. Filling the form and providing the required documents correctly or if you are an online user, working the same process on their website is what the bank requires from you to do so.