Banking systems are one of the big, main pillars of modern society as they not only store your financial credits, but they also take care of your wealth and property in the form of investments and savings. The banking system is responsible for storing your details with them to which it links your bank account.
However, work at the bank can be very tiresome due to long lines and slow staffs, so most banks have shifted to an online method of functioning on an additional basis. The online banking systems let you control your bank account over the Internet, thereby cutting time.
To keep track of the credits and debits on your bank account, and stay updated with the transactions, your bank will allow you to link your phone number with your account to receive updates from time to time. This cuts down the time people spend to update their passbooks.
However, in this article, we will learn how to register or change one's phone number in the Central Bank of India.
Steps To Update Or Register Your Mobile Number With The Central Bank Of India
The Central Bank of India has provisions for its customers to add their phone number with their bank account to avail of a larger number of services apart from the ones that already exist with the account. The association of one's mobile number with the bank account allows one to avail of mobile banking facilities.
Let us look at the ways to change or register one's mobile number with the CBI account.
CBI Mobile Number Register/Update Through ATM
You can register your mobile number with your bank at the closest branch of your branch or a nearby Central Bank of India ATM.
If you are at the ATM, you can swipe your card on the ATM and follow the screen's steps. Click the 'others' options and you will get a Mobile Reg option.
Input your phone number once you follow the steps concerned with registration. You will receive an OTP or confirmation on your phone, which ensures that the process is complete.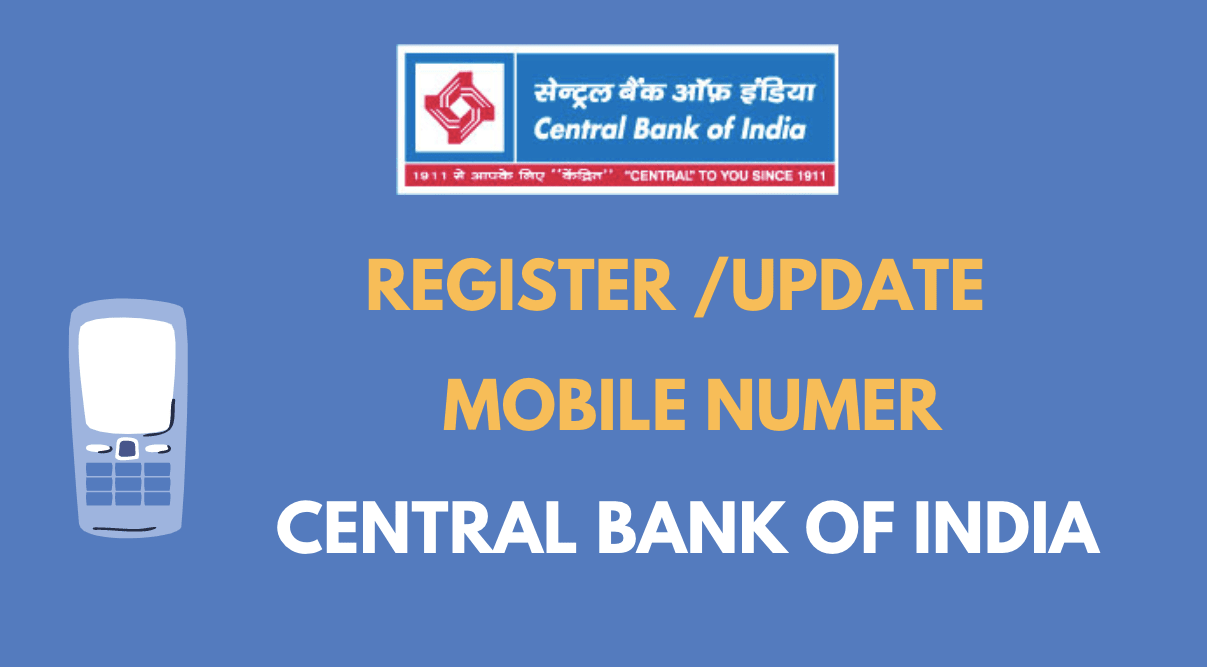 CBI Mobile Number Register/Update By Visiting Home Branch
If you visit your local bank branch, the officials will guide through the procedure wherein you will have to fill a form with the credentials put in the same place.
Your mobile numbers have to be put on the same form. Your mobile number will be used by the officials to link it up with your bank account.
Alternatively, they may ask you for your mobile number and update it then and there.
Linking one's phone number to their bank account is something that one must do in order to receive alerts whenever there is a change in the bank balance.
Conclusion
The Central Bank of India makes provisions for net banking as well as mobile banking. In case you need more information regarding the bank account's registration process, you can follow up with the bank brank. The process to change the mobile number associated with your bank account is the same as that of the registration process.