Indian Post Payments Bank or IPPB is a fully Indian government-owned entity, working as a public sector bank. Indian Post Payments Bank was launched in September 2018, aiming to utilize nearly 1.55 lakh post offices as checkpoints, and nearly 3 lakh postal workers to provide house-to-house banking services, thus aiding the Prime Minister's 'Jan Dhan Yojna' by widening the reach of banking services.
Indian Post Payments Bank operates just like any other bank, except at a smaller scale, and without any credit risks.
Different ways to Get IPPB account customer ID
Customer Id or CIF is an important account detail required to avail online banking services, mobile banking, SMS or missed call services from IPPB.
For people who have an account with the Indian Post Payment Services, opened either by going to a post office, or online, and have forgotten or lost their account details like the account number or customer Id, there are several ways to retrieve them.
1. Checking your passbook
A passbook is issued to all the customers who have opened the account through physical means, that is, by visiting the post office. Your bank account passbook contains all the about you and your account as well as shows a record of your transactions on updating. The details about you include your name, mobile number, date of birth, address, etc., and account details such as customer Id, account number, IFSC code, etc., present on the first page itself.
2. Calling the IPPB Customer Care
Dial the IPPB customer care number 155299 or 1800-180-7980, and call from your registered mobile number only. Select your preferred language by pressing the number pad keys according to the provided options. In the set of options press 2, where the option is to know more about IPPB products and services. Then press 3 to talk to the agent. He may verify your identity by asking your name, registered number, and date of birth, after which you can get your account details like customer id and account number.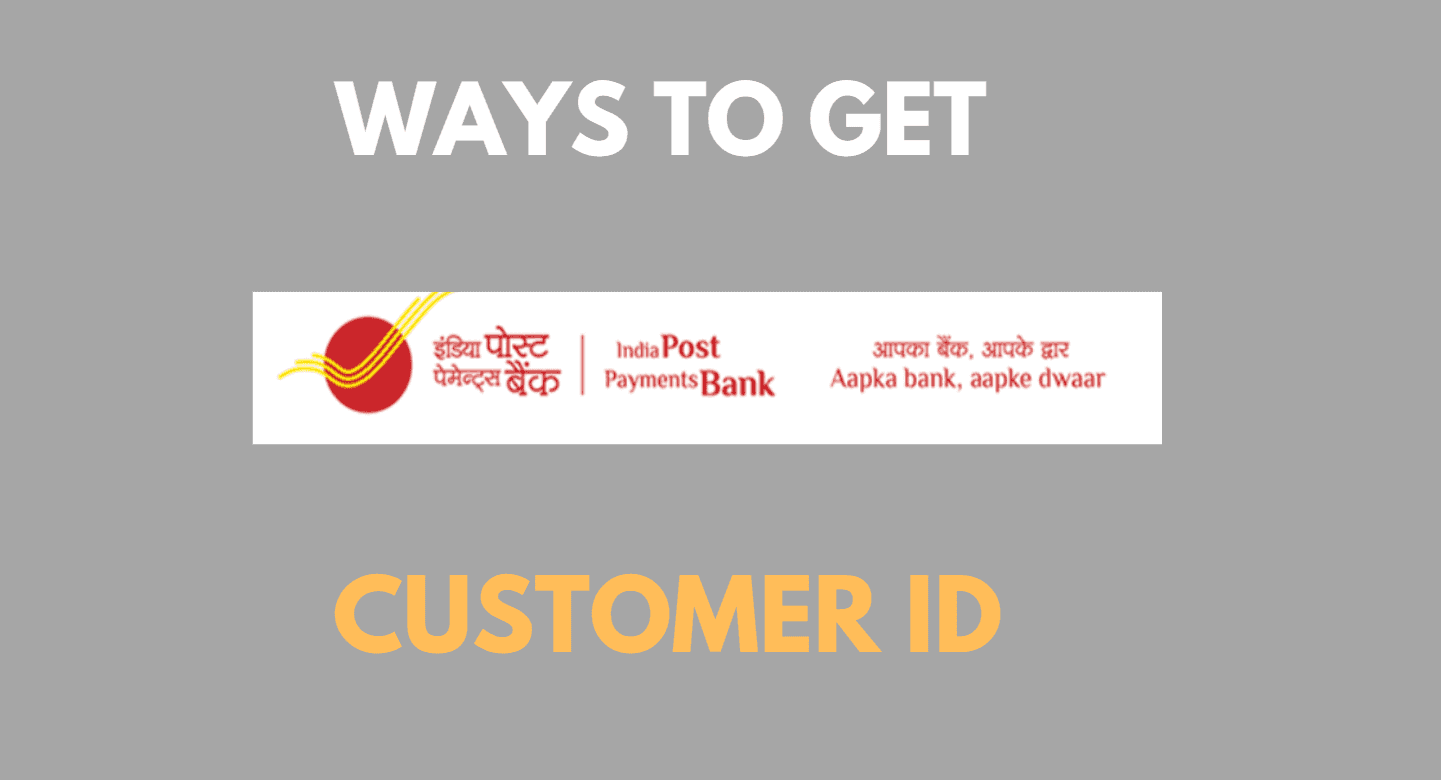 3. IPPB mobile banking app
Another way you can retrieve your customer Id is by using the IPPB mobile banking app. Of course, this method only works if you are signed up for mobile banking previously because customer Id number is required for signing up for mobile banking. Log in to the app and go to the account details section, where you can find all your account details, including your ippb customer Id.
4. Visiting the bank
After the above options fail, the only option that remains is visiting the bank. There you will have to show your identification and provide your details to the representative at the kiosk, who will then give you your account details.
| Services | Contact details |
| --- | --- |
| Customer Care number | 155299 OR 1800-180-7980 |
| Email | [email protected] |
| Head office | India Post Payments Bank Ltd., Corporate Office, 2nd Floor, Speed Post Centre, Bhai Veer Singh Marg, Market Road, New Delhi-110001 |
If you have lost or forgotten customer Id of ippb bank, you don't have to worry. Under most circumstances, you will have access to the first three options from where you can retrieve your customer Id number. Even if not, you can always visit the bank and get the details from there, of course by providing your identification first, for security purposes.