Syndicate bank is one of the popular banks in the nation and it is providing amazing banking services to its uses. Whenever the users open the bank account in the syndicate bank then they get a unique identification number that can be used for further banking-related services also.
This unique number is known as the customer id. With the help of this customer id, one can easily open a new account in the bank without even submitting the documents. Customer id plays an important role as it helps the banking authorities to know about the customer without oven providing and documentation for completing any process.
In case, you are having any account in syndicate bank then with the help of the customer id, you can easily create your loan account personal account, anywhere corporate account as well.
However, for all the services, it is necessary for you to have your customer id with you. Now, the question is how to know syndicate bank customer id? In order to help you out, here we have given all the essential details that you must know. So, let's get started.
Way to Know Customer ID of Syndicate Bank
1. Check Out Your Cheque Book
If you are not getting your customer id anywhere in all you need to do is check out your banking-related. Whenever you create an account in the syndicate bank then in the welcome kit, you get your cheque book and other documents. At the cheque book the first page, your customer id is always imprinted. You can easily check it from there.
2. Download your Account Statement
In case you are having questions like, How to know customer id in Syndicate Bank? Then you should try this method out. Yes, if you are having the internet login facility then you can easily take the help of it and get your customer id. Just download your account statement and at the top of it, your customer id will be implemented.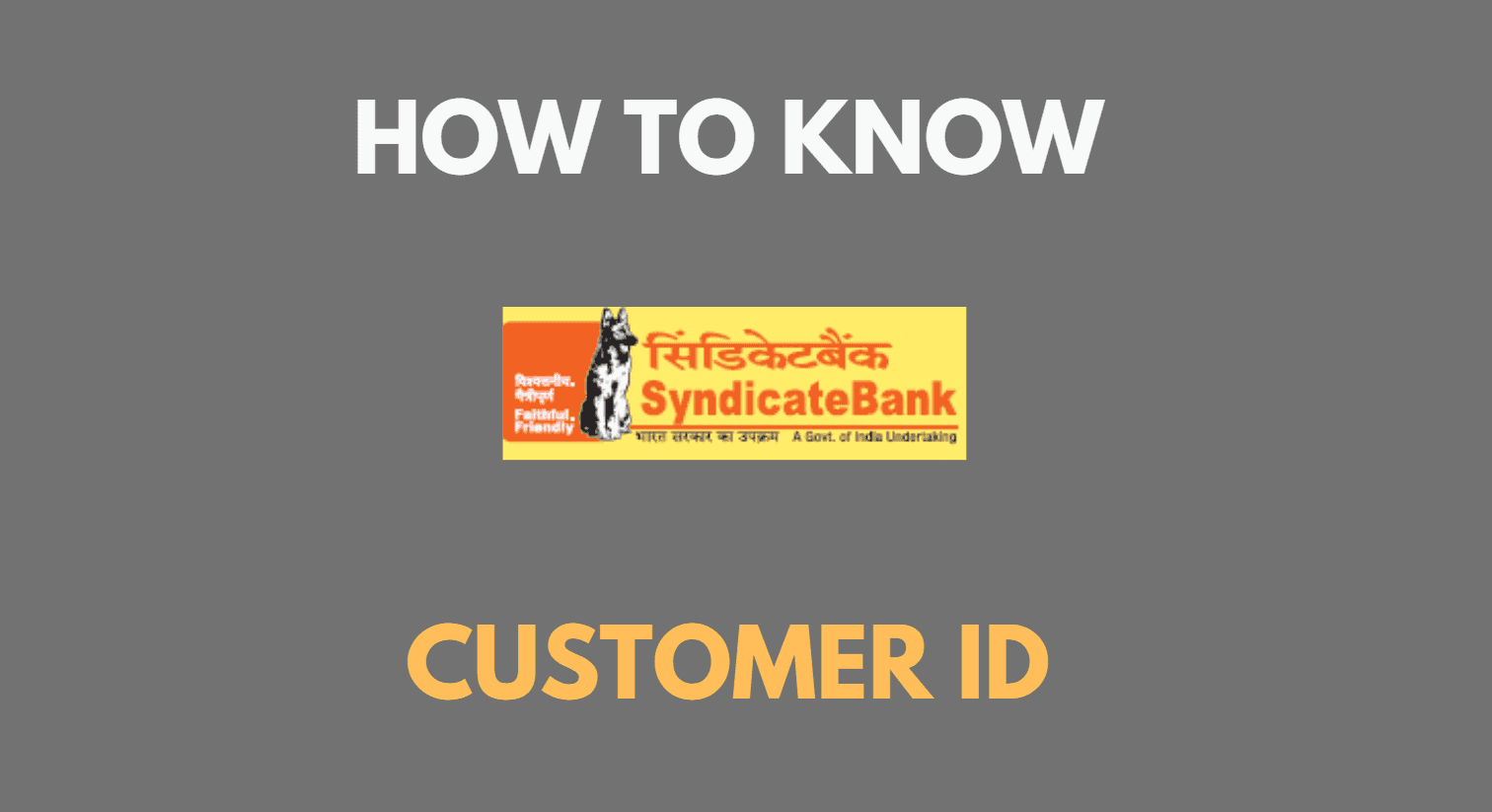 3. Check out your Passbook
In case you are not able to get your customer id then you are suggested to check out your Syndicate bank passbook. At the top of the opens, your customer id will definitely be implemented.
Services
Contact details
Customer Care number
1800 3011 3333 &1800 208 3333
Email
[email protected]
Head office
Door No. 16/355 & 16/365A
Manipal – 576 104
Udupi District
Karnataka State (India)
4. Visit the Bank Branch
If you are not able to get your customer id on your own then all you need to do is to visit the branch of the bank and then provide your account details and they will help you out in getting your customer id.
Hence, these are some of the easiest methods that you can take into consideration for knowing your syndicate bank customer id.