When a customer is looking forward to doing registration with the help of ATM, they will be going to receive a pin on the registered mobile number from the bank branch. The customer ID will be the username and pin they have already received.
But sometimes a user is not able to find their customer ID. If you are an account holder in IndusInd Bank and you want to get available with your customer ID then here the methods are mentioned which you can adapt.
Methods to get IndusInd Bank Customer ID
1. Through passbook
The passbook issued to the bank account holder has the customer ID mention. Below the account number, along with the name, the customer ID is there. You need to look forward to it and write it wherever they require it. In case the same is not imprinted, one can visit the nearby branch and get the same available.
2. Via Account Statement
The account statement also has the customer ID mentioned. In capital letters, it is available. It is a 9 digit unique code that will allow the user to get access over multiple services. They need to go through the front page of the cheque book and get the same available.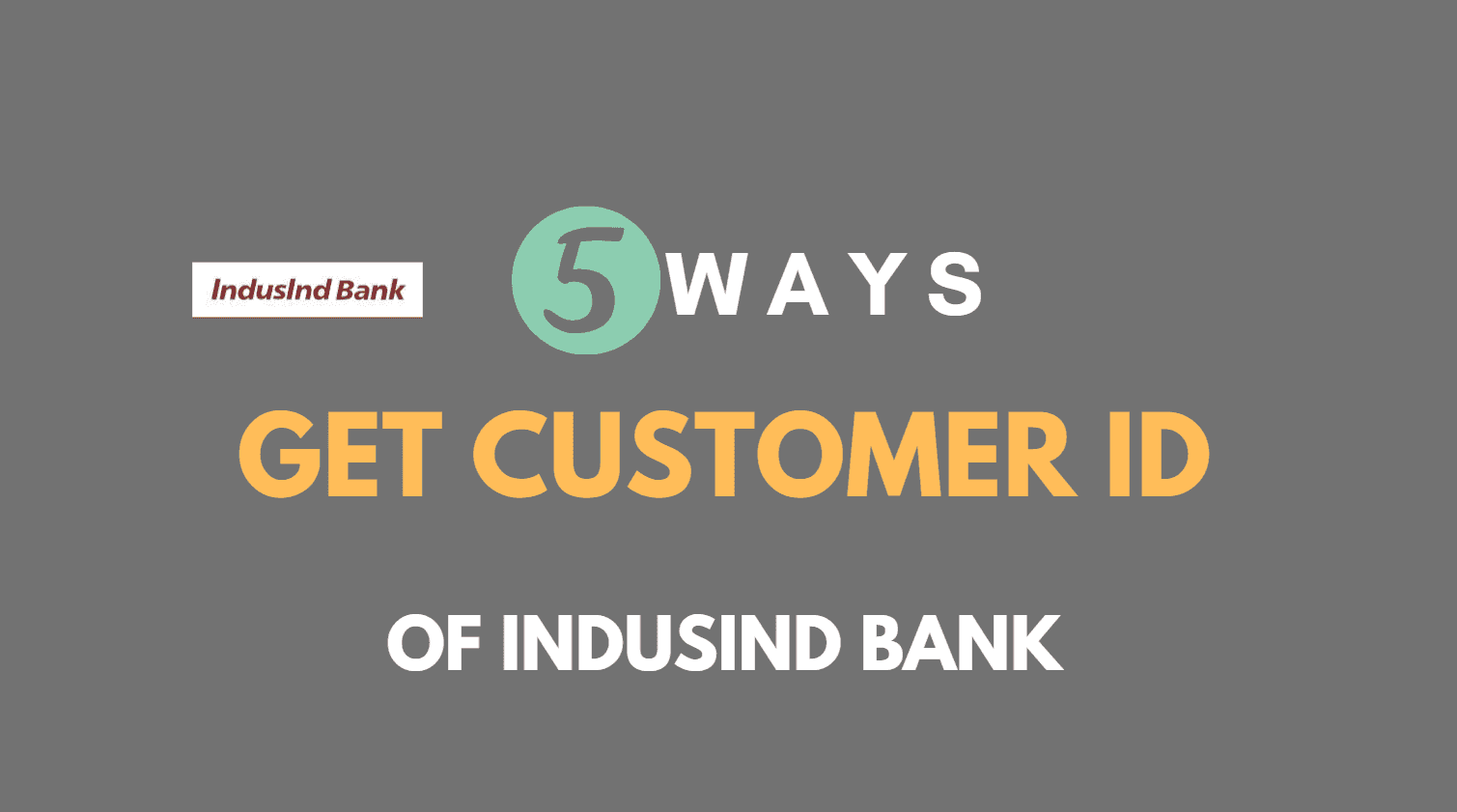 3. In a welcome letter or cheque book
The welcome letter or cheque book issue to the person also has the same available. On the front page of your cheque book, you need to check out your details. They are the customer ID is mentioned, and you need to check it out. On the welcome letter as well with all the details the ID is available.
4. By calling customer care
Call the Indusind bank customer care toll free number 1860 267 7777 and ask them about the customer ID. You need to get available with your account number, and they will help you in getting it easily. Make sure, you are providing them with all the valid ID details so that they can easily get access to your data.
5. By visiting branch
Above all the methods, you can also visit the branch. The customer executive is available here, and there will help you in dealing with things easily. You need to provide your bank details to them including the account number and valid ID proof number, and they will provide you with the customer ID accordingly.
Services
Contact details
Toll-free number
1860 267 7777
Email Address
[email protected]
Head office
IndusInd Bank Ltd, PO Box 9421, Chakala MIDC, Andheri (E),
Mumbai – 400 093
Conclusion
Indusind Bank customer ID will allow the user to get access to the net banking services easily. There will be no need for them to visit the nearby branch whenever they wish to check out there bank details and any of a transaction they have done.