Axis Bank is a highly preferred bank with the presence of the lot of the baking feature to access by their customers. The end number of people who have an account in this bank, then they stay happy and quite benefits.
This bank let to transfer and get a loan for your gold and personal loan and much more option to make use with great features. Apart from that, you will access internet banking to international debit cards with your respective accounts.
Hence it has a lot of unique features to transfer money faster and safer at all times. It will be the main reason that people love such Bank in the city and town.
This brand has a different brand in various parts of the country, and when you need to make any changes over the bank; you are suggested go with the respective branch, which you open an account.
What is the Axis bank Customer ID?
Customer ID is the most critical and unique number allocated to each account holder. This ID is commonly utilized by Axis bank to monitor and track the different services used by the cardholder.
This customer ID number make used as an internet banking service of the bank, so it would be more comfortable for the customer to make use with no trouble of it.
Different steps to finding out customer ID in Axis Bank
If you are new and don't have ideas to find out Axis Bank's customer ID, you can go with below three steps, which is more comfortable and straightforward. Let us discuss each type with no trouble with it.
Method 1: How to find out customer ID in Axis bank in the bank passbook?
At first, you need to take your Axis passbook
Now open the book and search customer ID
The customer can ID located below the account number
Now you can note Customer ID.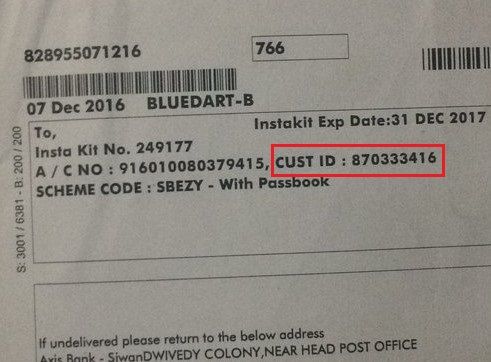 Method 2: How to search Customer ID in Axis bank with a Welcome letter?
Following the below step, then account holder let to find out the best solution to get Customer ID.
Take out a welcome letter sent by Axis bank
Now look for the customer ID that will be printer
Then you will find out the customer ID from then printer page.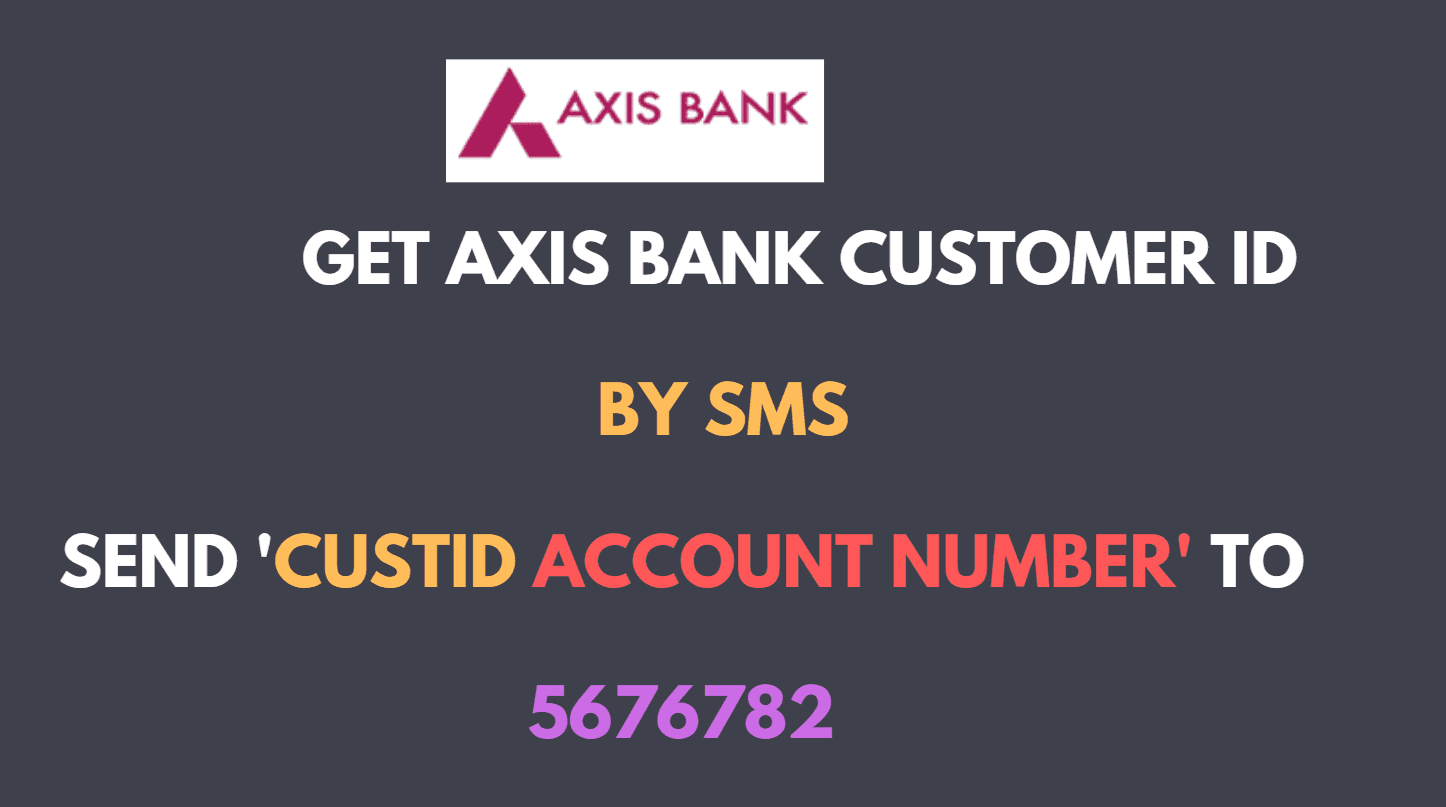 Method 3: How to find Axis Bank Customer ID via SMS?
At first, you must ensure that the registered mobile number is active
Then you must send SMS from target mobile in the below form
Type SMS '

CustID

Account Number '
Ensure account number once again and send to given number 5676782
Now the user will get SMS from the bank within in a few minutes
Important Note: For this SMS, you need to spend your normal SMS charge from the respective operator and SMS should be sent from the registered mobile number.
Following the above method, then account holder can find out the Axis Bank customer id in a simple and essay manner. In case of any doubts, you can go through the above article, which gives a hand for the customer to get the best solution to find out customer id in a risk-free manner.