Online banking is one of the easiest and most preferred methods of banking in current times. And in order to avail of the services through your mobile number, having a valid number linked to your account is important. However, if for some reason, you need to register a new number or change an existing number, you can do so easily.
Registration of new number in Bank of Baroda
To register a new number, there are some available ways to do so, but the most prominent one is through the ATM. The steps for registering your number with your Bank of Baroda bank account are as follows.
Go to an ATM that is close to your place.
Put your ATM cars inside the 'insert card' area of the ATM machine.
Next, put in your ATM PIN of four digits, when asked.
You would notice the M-Connect choice appears among the options. Select the said option.
When the prompt appears, you should type in your ten-digit phone number.
For confirmation, you need to repeat the previous step again. This would verify that you put in the right digits, too.
After this step, simply select on the 'Confirm' option to complete registering.
You can get registered directly with the bank too, during account activation. But you need to consult with your local branch on the steps.
Change of mobile number in Bank of Baroda
In order to change the phone number, there are two main modes you can access- online and offline. In the latter, there are two varieties as well; either through the bank or an ATM machine. The steps are mentioned below.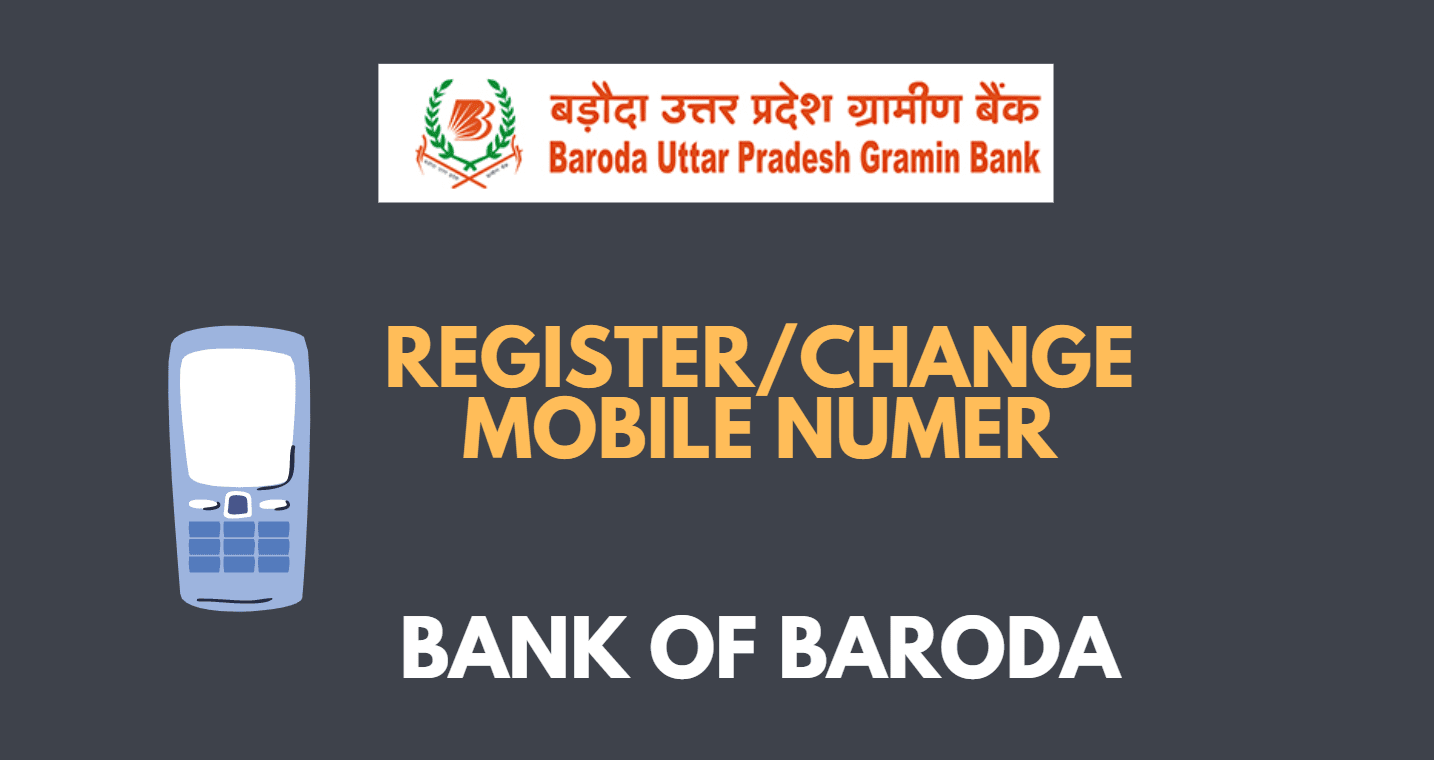 Via Online
You can re-register a new number to your bank account in Bank of Baroda with the help of the site www.bobibanking.com.
After opening it, you would notice a 'Download Forms' option; you should select that.
Change your mobile number through the mentioned link for updating.
The PDF form of the phone number registration form would generate, and you should download and print it out.
Fill up the form and submit it at your home branch with Identity proof like the PAN card, Aadhaar card, etc.
It would not take more than 4 to 5 days for the process to complete and your number to update.
Via Offline
You can go to your home branch of Bank of Baroda and then ask them for the number renewal application form.
Attach an identity proof after filling all the given portions accurately and take a passport-sized photograph.
Next, the Bank of Baroda officials would update your number within 2 days of time, approximately.
THrough ATM
Go to an ATM that is close to your home.
Put in the ATM card in the slot and enter your PIN code of four digits.
The M-Connect choice would appear on the screen; you should click on it.
Put in your 10-digit number and then re-enter it for verification.
After clearing all the steps, select on the 'Confirm' option.
Indeed, not updating your phone number after registering it with your account can leave you without updates. Even in the case of account issues, the bank cannot inform you of the situation. Thus, it is very crucial to verify your mobile number with your Bank of Baroda account.