Registration of your mobile number not only enables you to operate net banking but also provides banking safety. You will be sent an alert every time any amount is credited or debited from your account.
However, to link your mobile number with your bank account, you have to personally visit your home branch of Bank of Maharashtra. There exists no online procedure for online registration of your mobile number.
The process of registering your number or changing your registered number in Bank of Maharashtra requires a few procedures.
How to Register your mobile number in Bank of Maharashtra?
To register your mobile number, you have to visit your Bank of Maharashtra, home branch. You have to write an application form to your branch manager.
You can obtain a prefilled form or write a new one. Fill up your details like name, bank account number, and mobile number.
Complete your form with your address proof. Attach your ID and address proof photocopies. You can attach your Voter ID, PAN card, or any other acceptable and authentic evidence. You have to self-attest your photocopies by adding your signature to it.
The registration process is carried out where your account is being maintained. You have to submit your form to the bank manager. He will accept your application if he is confirmed of authenticity.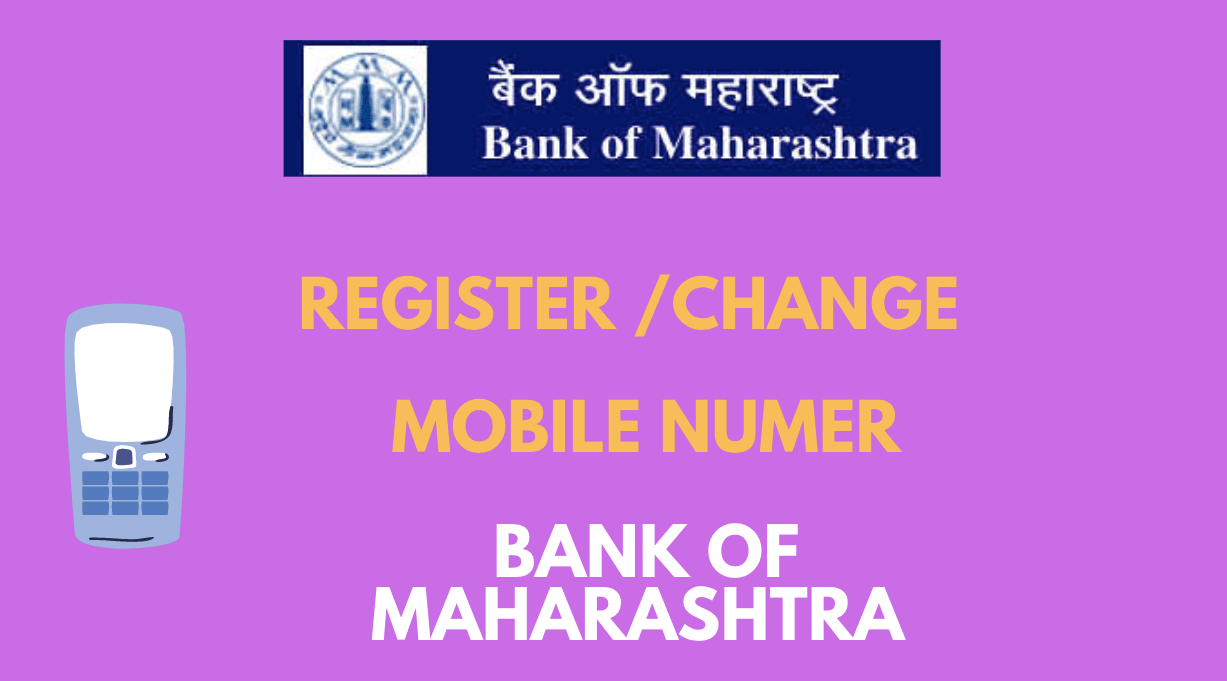 How to change your mobile number in Bank of Maharashtra?
You may have lost, or number or your sim card isn't working; in such a situation, you will have to change your registered mobile number. It doesn't take much time and involves a few steps to change or update your mobile number in Bank of Maharashtra.
Visit your home branch of Bank of Maharashtra to get started with the process. Carry necessary evidence like address proof. You can bring any address proof including Voter ID, latest electricity and telephone bill, Driving license, Passport, Aadhaar Card, PAN card, etc.
Ask for the KYC Details Change application form, which is applicable for changing your registered mobile number. Fill your form diligently and provide all the required details.
Provide details regarding your name, account number, new mobile number, and place your signature.
After you are done filling up the form, please submit it to your branch manager or bank executive.
The bank manager will now check the validation of your form and see whether all details have been provided or not. If he is satisfied with the attachments provided and the details of your form, he will acknowledge your request for a change of number.
The bank executive will now carry out the process and change your number in the Bank of Maharashtra records.
You will receive intimation via email or SMS to verify the change of your registered mobile number. This process is carried out to ensure the safety of your bank account. However, if you fail to get a notification, you may visit your branch to ask for clarifications and updates on the process.
The bank executives at Bank of Maharashtra are cooperative and will guide you throughout the process. If you still face any problem, you can contact them for further details.