To avail of the benefits of mobile banking and other banking services, it is essential to get your mobile number registered with your bank. Often it may so happen that you are required to change or update or your existing registered number due to any underlying cause. Registering or changing your mobile number in Canara Bank is an easy process.
Registering your mobile number also provides security benefits. If someone hacks your Internet banking details or uses your ATM card, you will get intimation from the bank.
Steps to Register your mobile number in Canara bank Account
Pen down an application letter for registering your mobile number to your Canara Bank branch manager.
In the letter, you have to mention your details like name, mobile number, and bank account number.
You have to attach a photocopy of your Voter ID, Aadhaar Card, or PAN card. Self-attest your ID proof photocopies. Put your signature at the end of your application letter.
You have to visit your home branch of the Canara Bank, where your bank account is opened and maintained. Submit your registration details to the branch manager.
Important Note: Registration of your mobile number can't be done online. You have to visit your bank to get your number registered.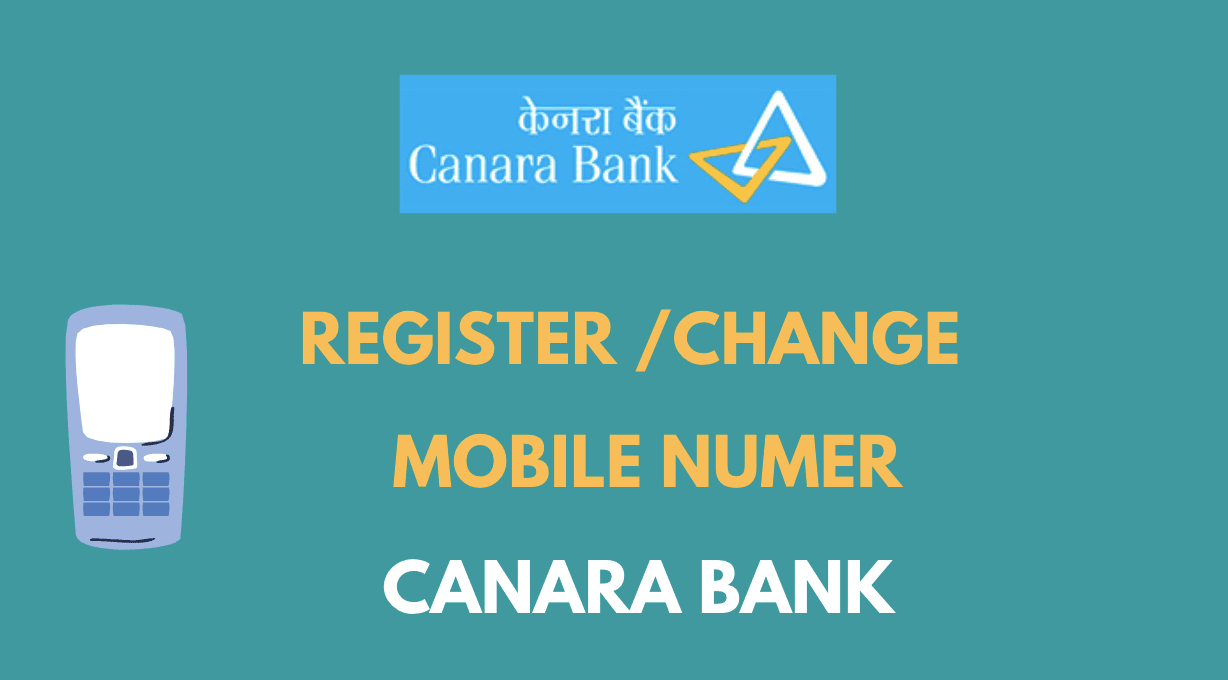 Steps to Change your mobile number in Canara Bank account
You have to visit the home branch of your Canara Bank, where your bank account is maintained. Carry essential documents like your Proof of Address and Bank account details. You can use your current Telephone bill, Electricity Bill, Aadhaar card, driving license, passport, Voter ID, and PAN card.
You need to obtain a KYC form from your bank executive or relationship manager. Ask your bank manager if any other form is required.
Fill up the form of your KYC Details Change. It contains the following details:
Your bank account details, including the account holder's name, account number, type of account, and other information
You are required to mention or tick that details that you are willing to change
Write the new mobile number that you want to register
Revisit the home branch to submit your KYC form and your Address Proof and other relevant documents.
The bank executive or branch manager will go through your form to verify your documents' authenticity. If he finds you have duly complied with all the requirements and filled it in the correct procedure, he will accept it.
The update process will start as soon as the validation task is completed. Canara bank manager will change your mobile number in the bank records.
The bank will send an email or SMS at your new number to verify the update process. You will be required to confirm the notification. If you fail to receive any information, you are required to contact your Canara bank branch and enquire about the process.
The procedure to get your number registered or changed in Canara Bank is simple and follows a basic process. It hardly takes a day or two to get the system completed.