UCO Bank is considered one of the most prominent and best banks operating in India. In the case of many aspects like transfer policy, privacy policy, promotion policy this bank is considered as the most advanced type.
Although there are only some cases when one wants to close the bank account after opening, one can still close it if it is not in use. First, let's discuss the multiple reasons that can be behind the closing of any account-
Having multiple bank accounts
Unsatisfactory customer service
Not in future use
Low rate of interest
Maintenance of higher minimum account balance required
Higher fees and charges
Unnecessary taxes.
These are some of the major reasons behind the closing of an account in UCO bank. Now to close the account in UCO Bank here is the procedure one can follow to close it in a very hassle-free manner.
Steps to Close UCO Bank Account
1. Filling of the account closure form– The first and initial step of closing a bank account is to collect and fill up the account closure form. And this form can be easily downloaded from the website of the bank branch and should be filled with correct details.
Don't Forget: If it is a joint account then each holder has to sign on the form.
2. Attaching required documents– The copy of KYC (Know Your Customer) and required documents (like PAN, ID proof, and address proof) must be attached with the form of all the account holders.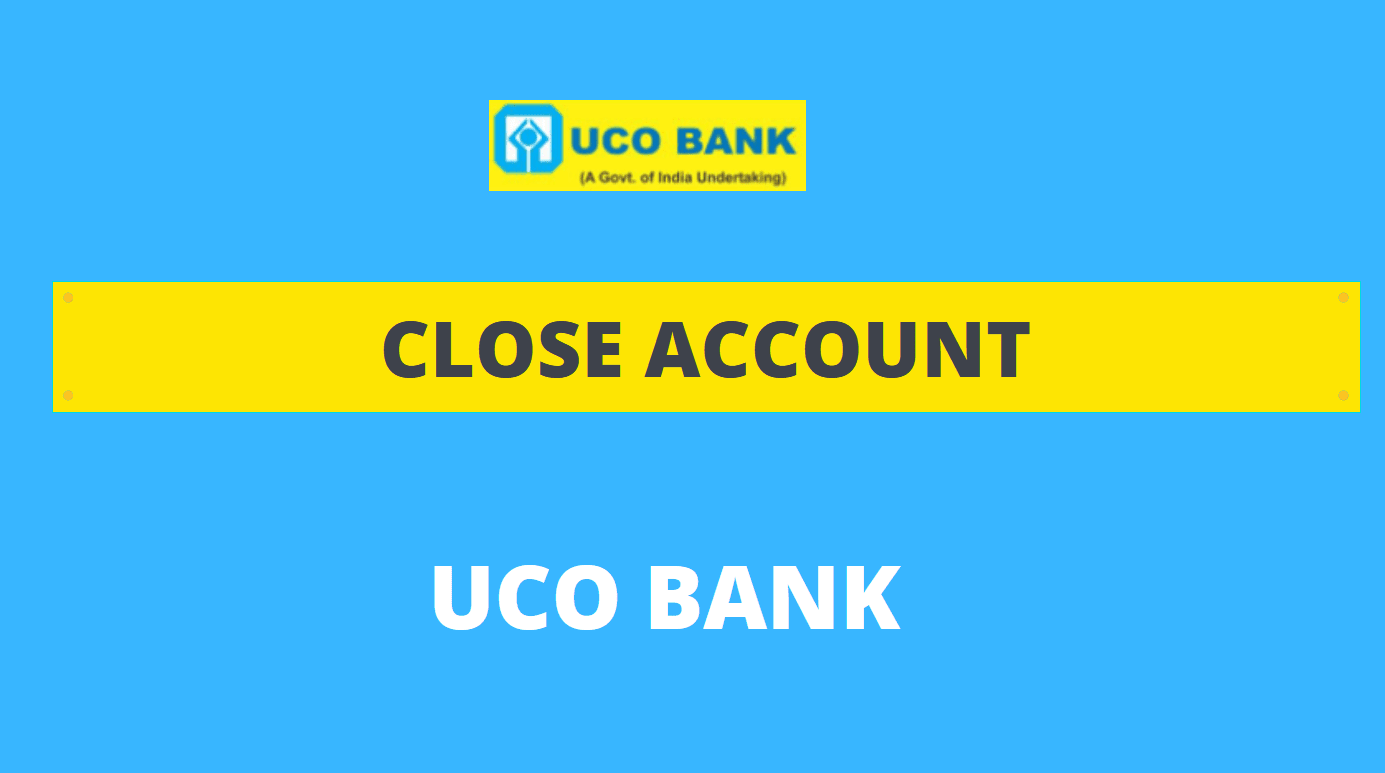 3. Surrender or submit cheque leaves, debit cards, and other proof documents– After this one needs to submit the balance cheque leaves(if any ), passbook, and also the debit card. The process will go further only if these documents are surrendered to banks.
4. Withdrawing the remaining balance amount– After verification of the attested documents by the banker one can now easily withdraw the remaining amount from the bank and also can easily choose to take cash withdrawal or through issuing a cheque which is done by the bank and the amount can be easily transferred to another bank.
This is a free and easy way to close the UCO bank account easily without any trouble. Keep in mind banks generally send a mail or an SMS to the registered mobile number to notify that the account is closed.
Some Key Points about closing a UCO bank account
The closing of a UCO bank account process does not have an online facility; one has to go to the branch for closing.
One should clear all the pending dues and taxes that are involved related to the bank.
There should be a valid reason for the closing of an account as after closing the bank generally does not allow it to re-open, so one must think twice before closing it.
Before and after the processing of closing of account one must keep a soft copy of each and every document and bank statement.
Take legal steps and cancel automated payments instructions.