Banks are for numerous benefits that people take for their earned money and safety. A great source of investments and returns with good benefits. When we keep our income in a bank, they invest it somewhere with interest, and the investment returns to the bank with the bank's required interest.
This way, the bank grows its amount. Banks provide all loans like home loans, car loans, education loans to their customers, including a fixed interest amount. Now, a person has multiple bank accounts but with a minimum balance.
It's absolutely impossible to keep or maintain the amount in each and every bank accounts. Thus, it's better to close the unused bank accounts. Indian Bank is a reputed and established bank in India. The customers open their bank accounts in the Indian Bank only for its reputation and its services.
Generally, people don't close their bank accounts in the Indian Bank. But, if you have multiple bank accounts and want to close the Indian Bank account, you can do that. Indian Bank gives services to its customers in various modes including, digitally. They have an official website where you can avail yourself of every information as well as services.
Even you can request a fixed deposit and recurring deposit on the website and track them on a monthly basis. Other than that, you can search for taxation and charges amount to be known. Every other facility, whatever you get from the offline bank, will get the same on their online website also. Still, if you want to close your Indian Bank account, we have some simple steps for you to follow.
Bank account closing steps for the Indian Bank
One thing you have to keep in mind without visiting the Indian Bank's home branch, you can not close your bank account. And, Without closing the previous bank account, you can not open a new bank account with the same data in the same bank's branch. Here are the steps to follow to how you can close your Indian bank account.
Step 1: Go straight to the Indian Bank home branch and ask for a bank account closure form from its staff. First, go through the closure form properly before start filling it up.
Important Note: You will need to carry your bank documents like passbook, ATM, and other details like address proof and ID proof that you used to open the bank account.
Step 2: Fill up every detail carefully in the right place given in the closure form. You have to put account number, account holder name, IFSC code, branch name, and customer ID.
Step 3: Bank account needs KYC. So, you need to attach your KYC form with the main form.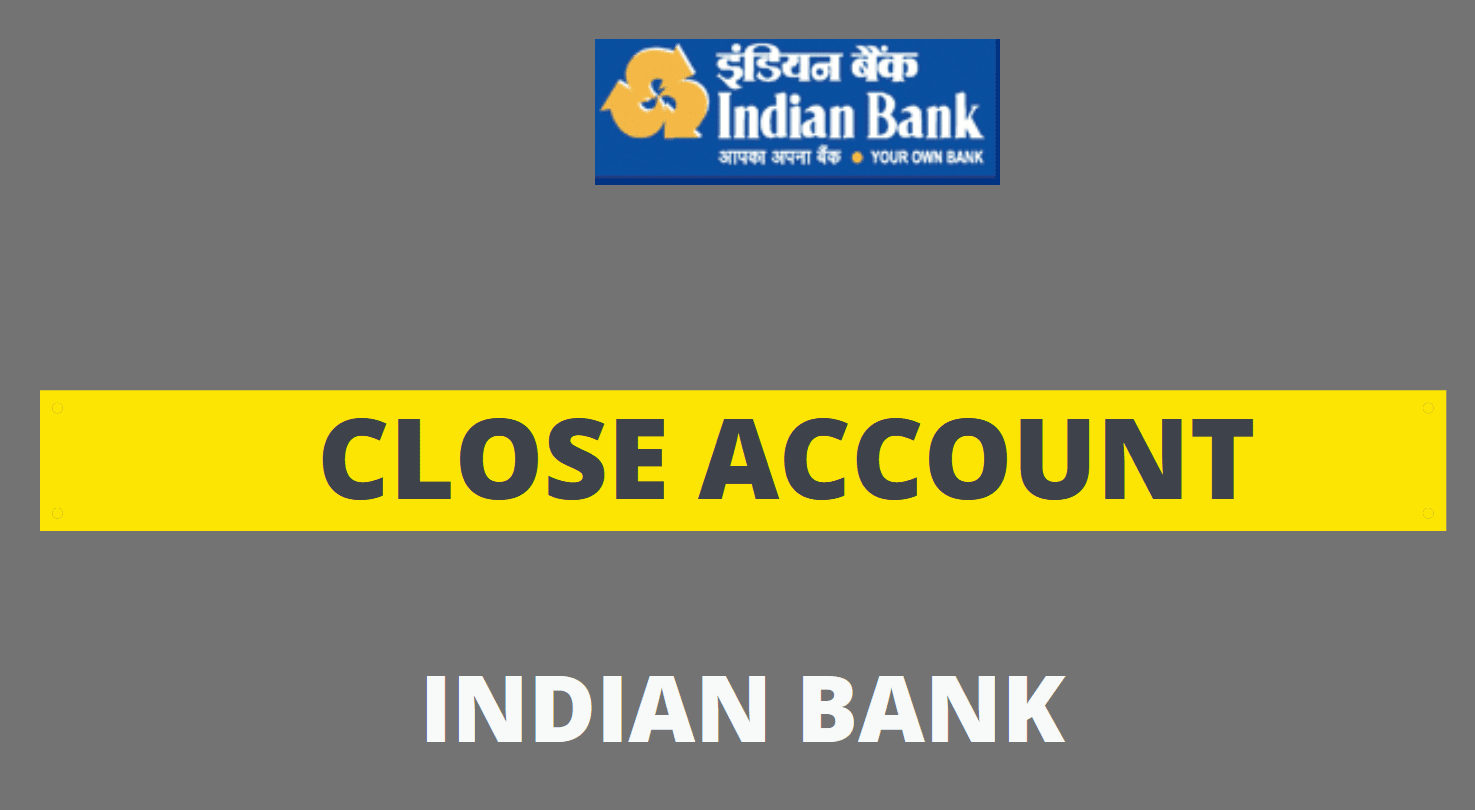 Step 4: Clear every pending loan if you have taken any with this bank account. It's necessary to avoid an uncomfortable situation in the future. If you have left any balance in your old bank account, transfer the left money to any other bank account to empty the previous bank account.
Step 5: Do carefully put all the data in the closure form and do not overwrite anywhere. Sign the form below and make sure that it will match with the sign you did at the time of account opening.
| Services | Contact |
| --- | --- |
| Toll-free number | 180042500000 |
| Complaint Number | 044-25279978, 044-25279979 |
Conclusion
Indian Bank account closing is not that difficult today. You only have to count some steps and follow them to close your Indian bank account. Here, online websites have no other options to close your Indian Bank account except visiting the home branch. Though the Bank account closure form filling up is not that hard, still, if you need any assistance, the bank staff can help you with your data fill up.
Every bank has a certain time boundation to complete a procedure. Indian Bank mostly takes at least 4-5 days to work on your application for bank account close. You have to submit the form and other data with the KYC form attached to the bank manager. Before giving the form, make sure you check everything and never overwrite anywhere, including your signature.
We hope this article will help you know how you can apply for the Indian Bank account closing system. For more information regarding bank account closing and other banking-related information, keep in contact.