Bank accounts are for storing and securing our earned money. People do have salary accounts to get their salary credited on the bank account as well. But when people want to close their account, there are a lot of reasons behind that. Here we will talk about the Canara Bank account. Canara Bank is a private sector bank and has 10,416 Branches across the country.
Every branch serves its customers in the best way possible. If you have any inquiries regarding banking or new account opening, Canara Bank is always there to help. Nowadays, almost every bank has the facility for its customer to operate banking through an Online Platform. Canara Bank is also not separate from others.
You can manage your bank account by sitting at your home in an easy chair, looking at the phone, and scrolling. You can check your balance, open a new account(if you want), make an FD account, take a loan, start insurance, etc by just tapping over Canara Bank's official website. If still, you face some issues with your Canara Bank account, you can close it immediately.
Mostly, people close their bank account to save the amount they have to keep in their savings account to maintain the minimum rate according to the bank's rule. Canara Bank minimum average monthly balance is for rural areas- 500/-, and Urban/Metro areas- 1000/-. If a person has multiple bank accounts, it will be more arduous to continue this rate to have an account in Canara Bank.
Other than this, a bank account close will be much important when you quit your previous job and are willing to change it. Every time a person changes their job, the salary account will turn into a savings account after some month if they don't give any attention. This way, a person can be left with multiple accounts. Now, you want to close your Canara Bank account, and that we will cover here step by step.
Steps to Close Canara Bank Account
If you are thinking to close your Canara Bank account online, then let me be clear at the first. Bank doesn't contain any facility to close bank account online for security purposes. You only have to visit Canara Bank that is near to you. We give the following steps that will help you to close the bank account effortlessly. Just keep on reading.
Step 1: Visit Canara Bank and ask for a bank account closure form. You should have all your Id and address proof with you.
Step 2: Fill the form with those documents like Andhaar card and Pan card details. Put the Andhaar card number in the given space.
Step 3: You will need to fill in your customer details to specify the account with the account number, account holder name, joint account holder name(if there is), customer id, registered phone number, etc.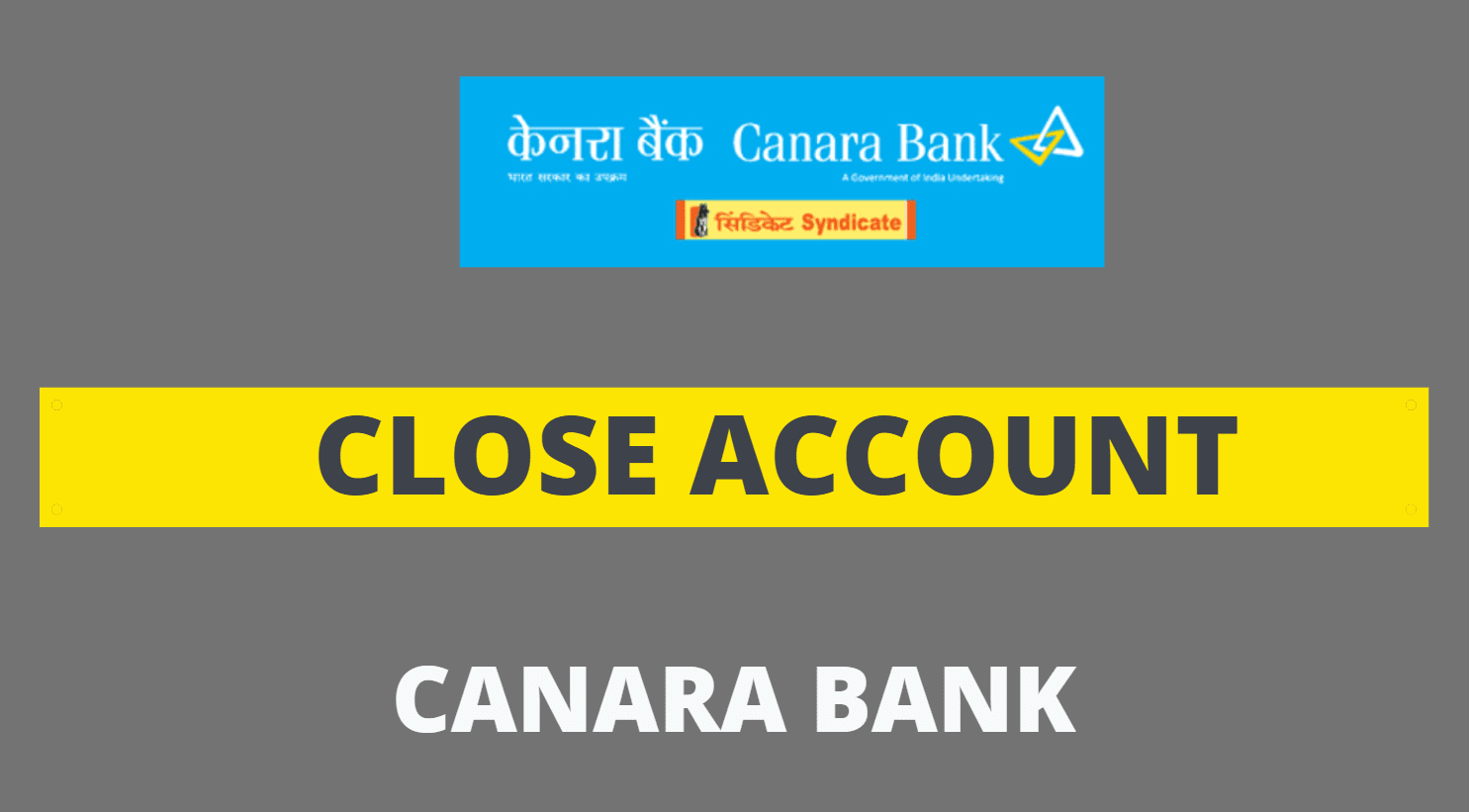 Step 4: You will have to attach your KYC form with the main form. Give the reason behind closing the bank account in the form.
Step 5: Check your old bank account, and if you have any money left in there, transfer it into your new account.  Mention the way you want to get your left amount into your new account.
Step 6: At the end, check thoroughly before submitting the form to the branch manager. Sign it the way you signed when the account was being open.
Services
Contact
Toll-Free Number
18004250018, 18001030018
18002083333 or 1800 3011 3333
Non Toll-Free Number from Outside india
+91-80-22064232
Conclusion
There are many ways you will find on the internet for closing the Canada Bank account. But, make sure about your safety and don't let any hacker be nosy about your personal information. Thus, it is safe to visit the bank branch by yourself and take help from the Canada Bank branch staff if you need it.
As it is an account closing matter, the bank will take a little more time to process it but don't worry about anything. You will be notified by the Canara Bank when your bank account close confirms. For more guidance, contact us anytime.