The City Union Bank is a prominent bank that has celebrated its Golden Jubilee in 1954 and has been ruling the confidence of its valuable users. This bank of Kumbakonam made all of its branches computerized way back in 1990 to enable technological facilities to its users.
For enabling core banking solutions it also shook hands with Tata Consultancy Services. Since the beginning, the bank is establishing a bond of trust with its customers and is providing A-class facilities to them.
Procedure for Closing City Union Bank Account
In case you have a City Union Bank account and that is of the Excel Savings category then you may need to maintain a minimum quarterly balance of INR 50,000. For some people, this may be crucial to maintain, owing to their sleek financial conditions.
In case you are not able to maintain this minimum balance then City Union Bank may charge you with some amount, which may be difficult for poor people to pay. Therefore to avoid any further charges they may opt for the closing of their City Union bank account.
However, before applying for closure of the City Union bank account, you may need to transfer or withdraw all your funds either in the form of UPI, NEFT, RTGS, IMPS. You can also use your debit card and transfer your money to another account or Paytm account too.
Steps to Close City Union bank Account
After withdrawing all the leftover balance from the account you need to download the City Union bank account closure form from the official website of the bank. You can also visit the bank branch and get this form from the bank officials.
As soon as you receive the form you need to fill it with the necessary details. In case you are not able to understand anything you can take the help of any bank official present at the bank.
After filling in the details you need to visit the home branch. You must carry your debit card, original bank passbook, ID proof, and cheque book along with you.
After this process is completed then you need to submit the duly filled form to the bank executive along with your cheque book, debit card, and passbook issued at the time of opening the City Union Bank account. In most cases, the passbook is returned to you after checking a few details. In case you are skeptical about it then you can also save a photocopy of the mentioned documents for your future reference.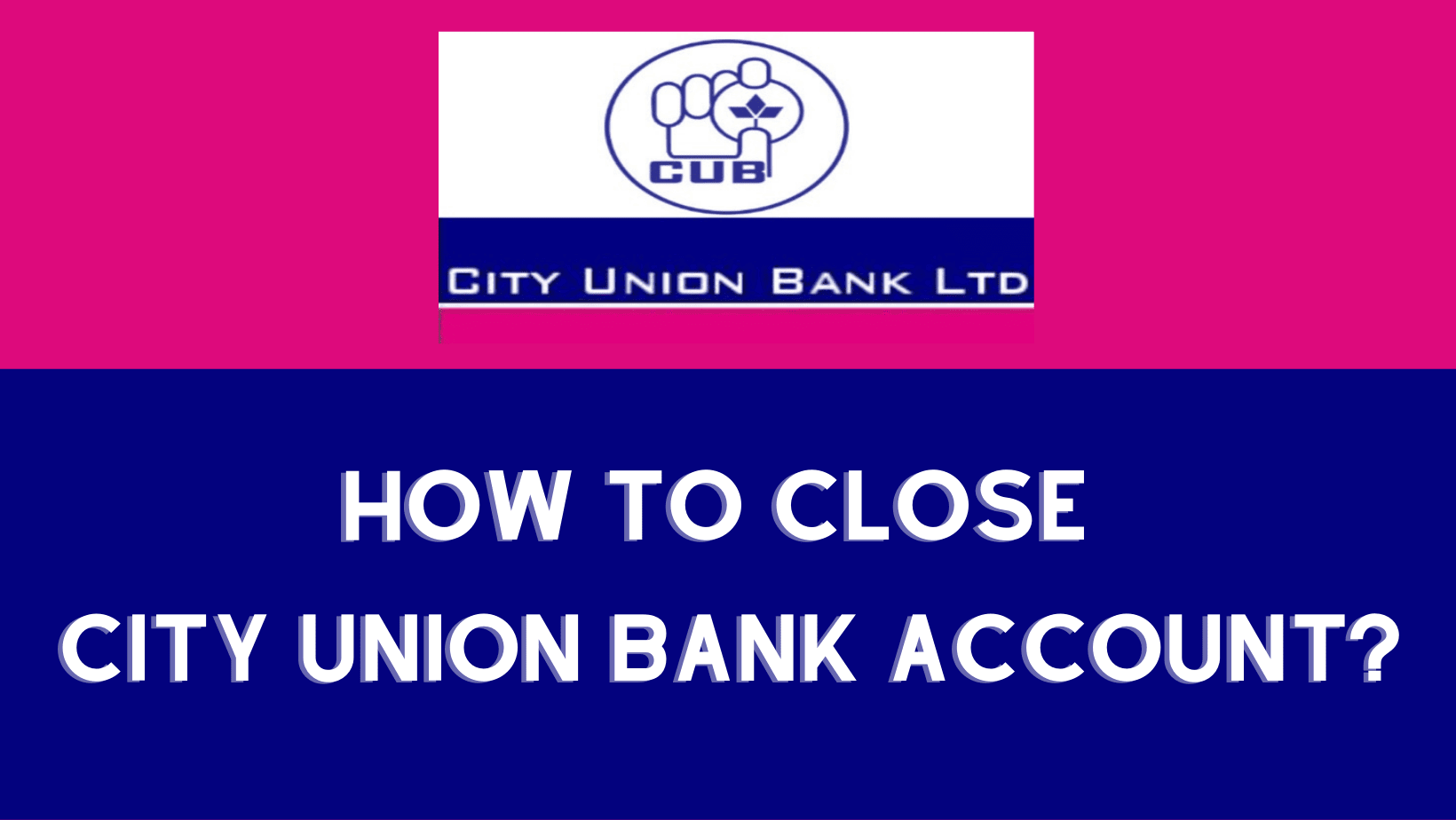 Thereafter, the account closure process is completed and the bank executive will provide you with a reference slip that is a necessary record for the closure of the bank account.
As soon as the slip is provided to you, it takes around 10 working days for the City Union Bank account to get closed.
After the closing procedure is completed you will receive a message on your registered mobile number and an email on your registered email ID.
In case it takes more than 10 days for this message to be received, you can contact the branch manager directly or they can reach out to customer care in case of any further assistance.
Conclusion
This was all about the procedure for closing the City Union Bank account offline. Unfortunately, at present, there is no such procedure that is available for closing the City Union Bank account online. This makes it necessary for you to visit the bank branch and get your account closed by following the above-mentioned easy steps. In case any assistance is required you can contact the bank officials and they are always present there to help you out.