Nowadays, services like mobile banking, internet banking are available in almost every bank. City Union Bank is one of them. In City Union Bank, you are always supposed to keep your mobile number updated to avail services like net banking, mobile banking, or to receive OTPs and SMS alerts.
The common question raised by many City Union Bank customers is how to update their registered mobile numbers. Due to many reasons, customers often need to change their phone numbers. However, contacting your parent branch can help you with the change/update process. While opening your account, you are supposed to give your present phone number gets used, and that becomes your registered phone number.
If you are required to change your registered mobile number in CUB Bank, then a few steps are needed to be followed:-
Ways to Register or Change Mobile number in City Union Bank
Here the steps you need to follow if you want to change your mobile number in Union City Bank:-
1. Visit your parent branch/home branch – Which one is your parent branch? The branch where you opened your account is your parent branch or home branch. Firstly, you are supposed to visit that branch. While visiting, do carry your necessary documents and identity proof (both original and photocopies of Adhar and pan card).
2. Collect a Mobile Number Details Change Form – Go to the bank and look for the bank executive to help you with your mobile number changing process. Go to the executive and request for a mobile number changing details form (this form is also called KYC Details Change Form).
3. Fill up the form as per your requisition – Fill up the form carefully. Put all the requisite details and make sure to put all the correct information. The points you need to fill here are- account number, account holder name, new phone number. Sign the form wherever required.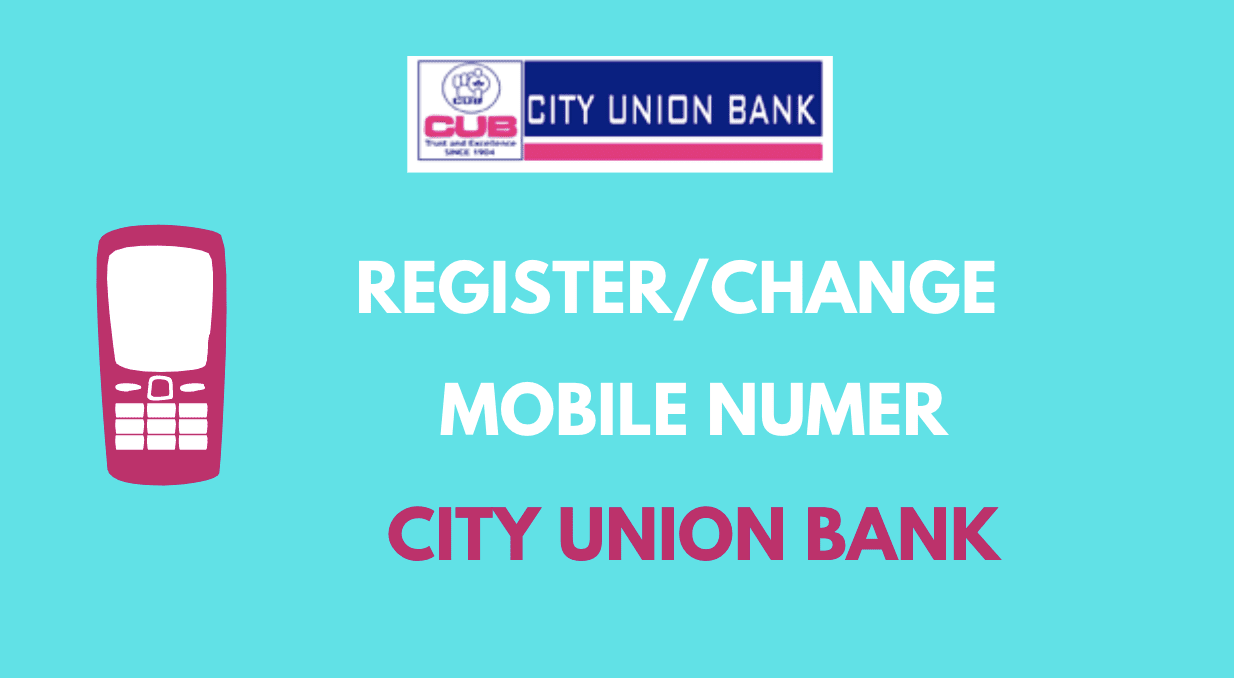 4. Submit your form for verification – After you complete filling up the paper, go to the executive and submit your form. Your details need to be verified by the executive. If the executive asks you to submit any document, do that and wait for the executive's acknowledgement.
5. Processing your request – After the executive gives you an acknowledgement, changing your mobile number starts. Your number will be updated sometime by the City Union Bank, and it will get reflected in the bank account. Before leaving the bank, make sure to look for your updated mobile number in the bank records.
6. Restoration of Services – Once your mobile number is changed, all your service gets restored, and you will start getting SMS updates like before.
Conclusion:
Sometimes the process takes time due to technical issues. You can ask the bank executive about the excess amount of time required to complete the processing. You can keep on checking up to that amount of time. But if you're the mobile number changing is not completed within the bank executive's time, you are supposed to visit the bank again.