We live in a world of technology. And our phones have become key to everything. The phone is not only used for calls and SMS in the present day. We do a lot of our day to day task with the help of this amazing device. We even do shopping and banking. Phones have become an integral part of our lives. Therefore the banks are also providing various services that we could do using our phones right from our homes or workplace instead of going to the banks in person.
Therefore it is important to register your active mobile number with the banks. They send various important messages related to your account. The bank sends important OPTs while making a transaction to make the transaction secure. Important alert messages regarding loans or EMIs are also sent through SMS. All these help to control crimes.
You may not need to register your mobile number for accessing your account in Dhanlaxmi Bank. All you need is a Dhanlaxmi Bank Mobile Banking application. With this application's help, the customers can get all the information related to their account in Dhanlaxmi Bank. You can download this application on your phone.
Just go to the app store of your phone, and in the search box, type Dhansmart. When you find the official Dhanlaxmi Bank Mobile Banking application download it. First-time users may need to create their MPIN/TPIN using their Debit card and their mobile number. After that, you are ready to use the application.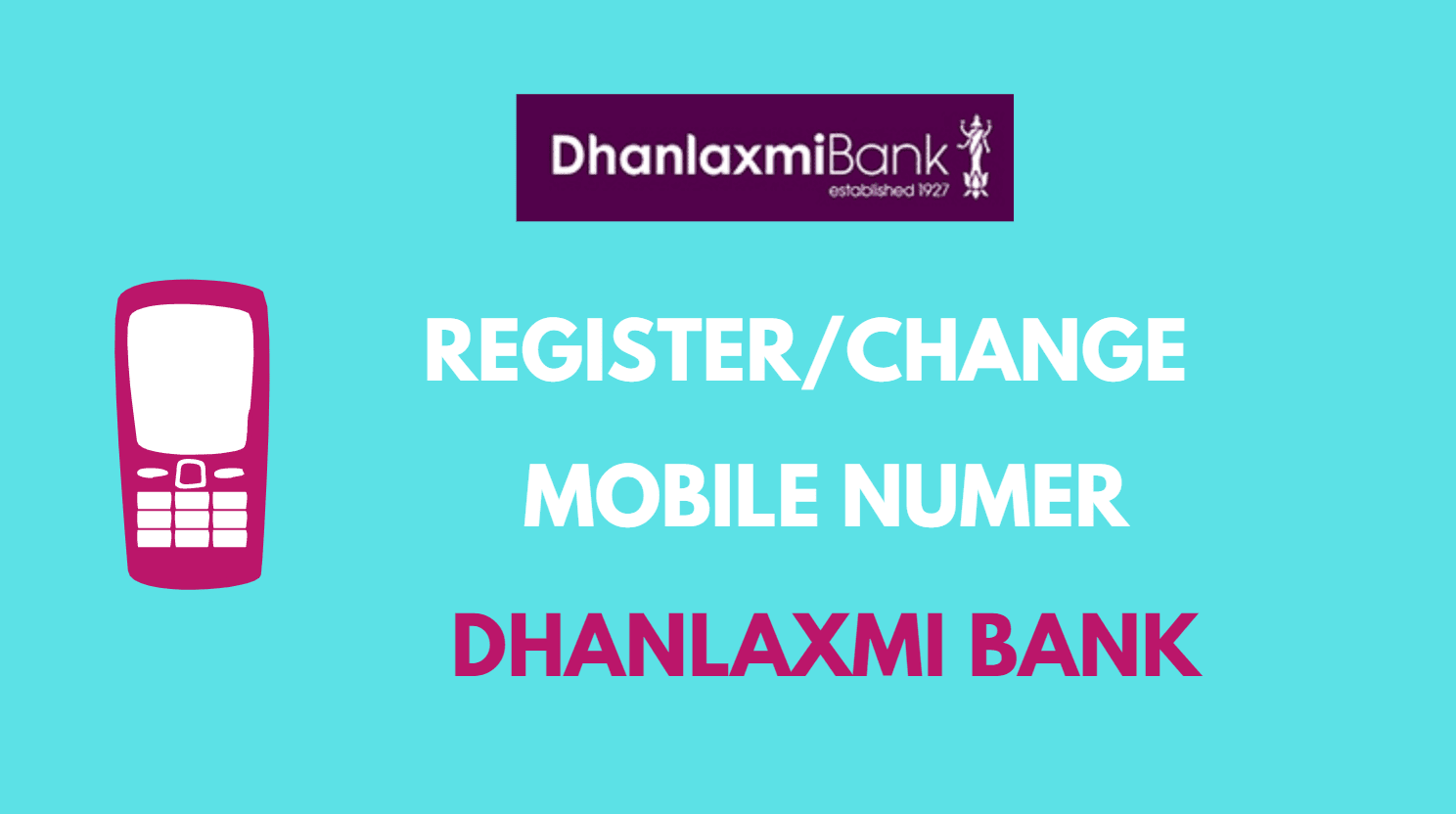 Steps to Register or Change mobile Number in Dhanlaxmi Bank
Visit the nearest branch of the Dhanlaxmi Bank.
You need to carry your ID proof and address proof like Adhar card, passport or voter card, etc.
At the bank, look for a Relationship Manager or Bank Executive and ask for the KYC Details Change form.
You need to fill-up the form. Provide all the necessary information mentioned in the form and sign it.
Submit the form at the bank along with the documents if they ask for it.
After verification of the details provided in the form, they will give you an acknowledgment.
The bank will then change the phone number of your account.
They will let you know once they change the mobile number either through email or through SMS in your new number. If you don't receive an email or SMS, then you may contact the bank.
The processes mentioned above might help you register and change your mobile number in the Dhanlaxmi Bank. This is important when you take a new mobile number and don't use the old one. Because if you don't change the number at the bank, you will not get the important messages related to your account. The bank will be sending those messages in the old number. The methods above are very easy, and anyone can do it without any difficulty.