State Bank of India was established in 1955 and is headquartered in Mumbai. It is the largest Government commercial bank in India. Being one of the oldest banks, many people trust and rely on SBI for all their banking needs.
The mini statement is one of the most useful services provided by SBI. Using a mini statement, you can get the latest transactions details of your account. To get a mini statement by SMS, your mobile number should be registered for Quick missed call banking.
What is Quick missed call banking?
SBI Quick Missed Call Banking is a facility provided by the State Bank of India free of cost. This facility enables the account holders of SBI to get their account details, i.e. bank mini statement, inquiry of their balance, etc. online at a click.
You can avail of this service by giving a missed call from your registered mobile number or by sending an SMS from your registered mobile number to the predefined SBI mobile number. This facility allows banking at a click.
Registration Process
To avail of the service of SBI's Quick Missed Call Banking, you can follow the steps given below to register to this service:
Firstly, download and install the SBI Quick App from the Google Play Store for your Android mobile phone. In the case of iOS devices, you may download the SBI Quick App from the Apple Store. After installing the SBI Quick App, you will enter the main page.
After clicking on the 'Account Services' option, you will be taken to the next page. Once you will click on 'Register', a window will open before you stating 'Register Your Mobile Number For Missed Call Banking'. Enter your registered mobile number with the bank in the space provided and click on 'Submit'.
As soon as you submit your registered mobile number, an interface will open before you. A predefined mobile number will be stated and in the message box, 'REG' with your account number will be already written. You simply need to click on the 'send' button on your mobile phone.
Once the message is sent, you will receive a message from SBI confirming your registration on SBI Quick App.
Once installed and registered, an internet connection is not required to use this app. You can avail of its services without having an internet connection also.
Generally, the communication takes place either through a missed call or through an SMS.
Generating SBI Mini Statement By SMS
The SBI SMS Mini Statement is a summary of your account. It comprises the last five transactions of your bank account. You can generate your SBI Mini Statement with a click.
Missed Call Option: For generating your SBI bank mini statement on your mobile through missed call service, place a missed call on SBI's predefined number. The number is 09223866666. As soon as you will give a missed call on this number, SBI will generate your Mini Statement.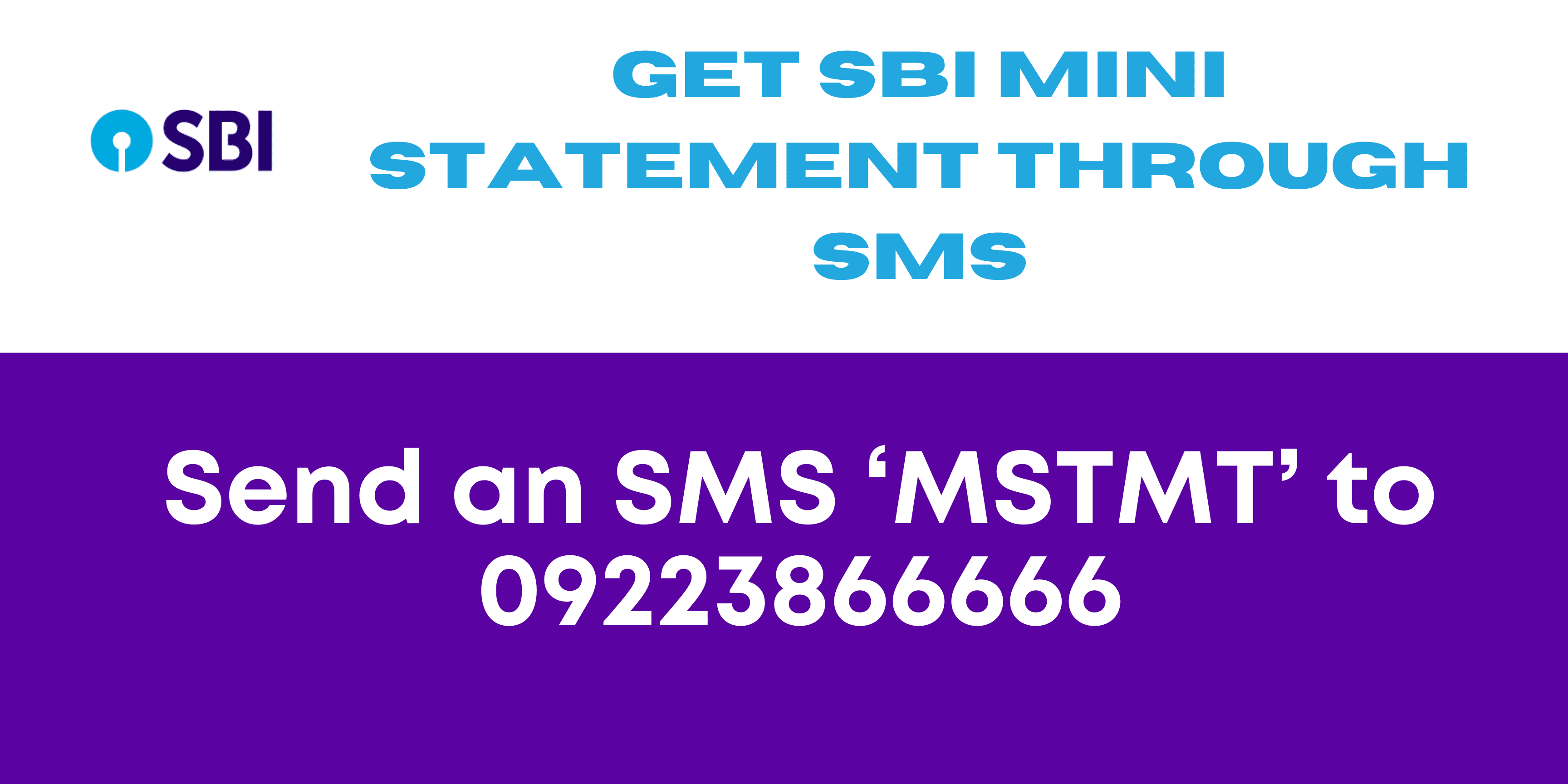 SMS Option: For generating your bank mini statement through the SMS facility, you need to send an SMS from your registered mobile number to SBI's predefined number for this service. The SBI number on which you have to send an SMS is 09223866666.
For example, type the text 'MSTMT' from your registered mobile number and send this SMS to 09223866666. Within a few moments, the SBI will generate your Mini Statement before you on your registered mobile number.
Conclusion
With the advanced technology, SBI keeps coming up with different facilities to ease the banking needs of its account holders. From SBI YONO App to SBI Quick App, State Bank of India is easing and smoothening its services for customers at all levels. But to use SBI Quick App smoothly, the customers should update their registered mobile number from time to time.
One must always use only the official website or the official app of the SBI for all of their banking needs. One must refrain from using third-party applications. SBI does not call or text its customers for their details.
If one gets any such call or message, he should report it immediately. One must be aware of the fraudsters and imposters. In case of any such confusion, one should visit his nearest SBI branch immediately.