A bank is the safest place to secure your money. It provides many features for saving and insuring your money for future purposes. It is essential to follow a few simple steps and your bank account is ready to use.
Kotak bank is one of the leading banks in India. It offers various services online through its website and also through a mobile application for its customer.
One such feature is mobile banking and internet banking. To get logged in to the Kotak bank internet banking, a CRN number of your account is essential.
But it creates more problems when you forget your CRN number, as, without it, it is hard to recover the additional function online. If you want to get it but unaware of How to recover the Forgot Kotak Bank CRN number, then there are few steps to help you recover it.
What is CRN Number, and what is its use?
The CRN stands for Customer Reference Number. It is a unique number that is provided to every account holder of Kotak Bank. The CRN was used for identifying the customers, their data, and any Kotak branch.
It also plays a vital role in login into online Kotak 811 accounts and Kotak net banking. So if one forgot it, it is essential to know How to recover the Forgot Kotak Bank CRN number.
How to Get your Kotak Bank CRN number?
In the busy, hectic schedule of personal and professional life, we often forget most of our essential thing, so we understand your busy schedule and provide you with few simple steps to recover ours forgot CRN number.
You can get it back as it is essential for Kotak Online Banking and Kotak 811 account. It is required every time to login into your Kotak net banking. Through this, one shouldn't worry about How to recover Forgot Kotak Bank CRN number you are needed to follow these steps:
1. Get Kotak CRN Number through Credit/Debit Card
If you have your Kotak account's Credit or debit card, it is easier to get your CRN. You need to get your credit/debit card and check the number printed under your name. The number shown under your name is your CRN number for your Kotak Bank account.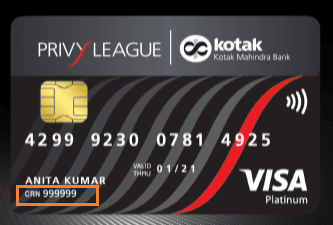 But if you have the account in Kotak 811 and only use the virtual card, you need to get the CRN number through other methods, and the other methods are mentioned below.
2. Get Kotak CRN Number through SMS
With mobile phones, it has been easier to get most of your work done without visiting the places. The CRN can be received by sending SMS from the registered mobile number to Kotak bank.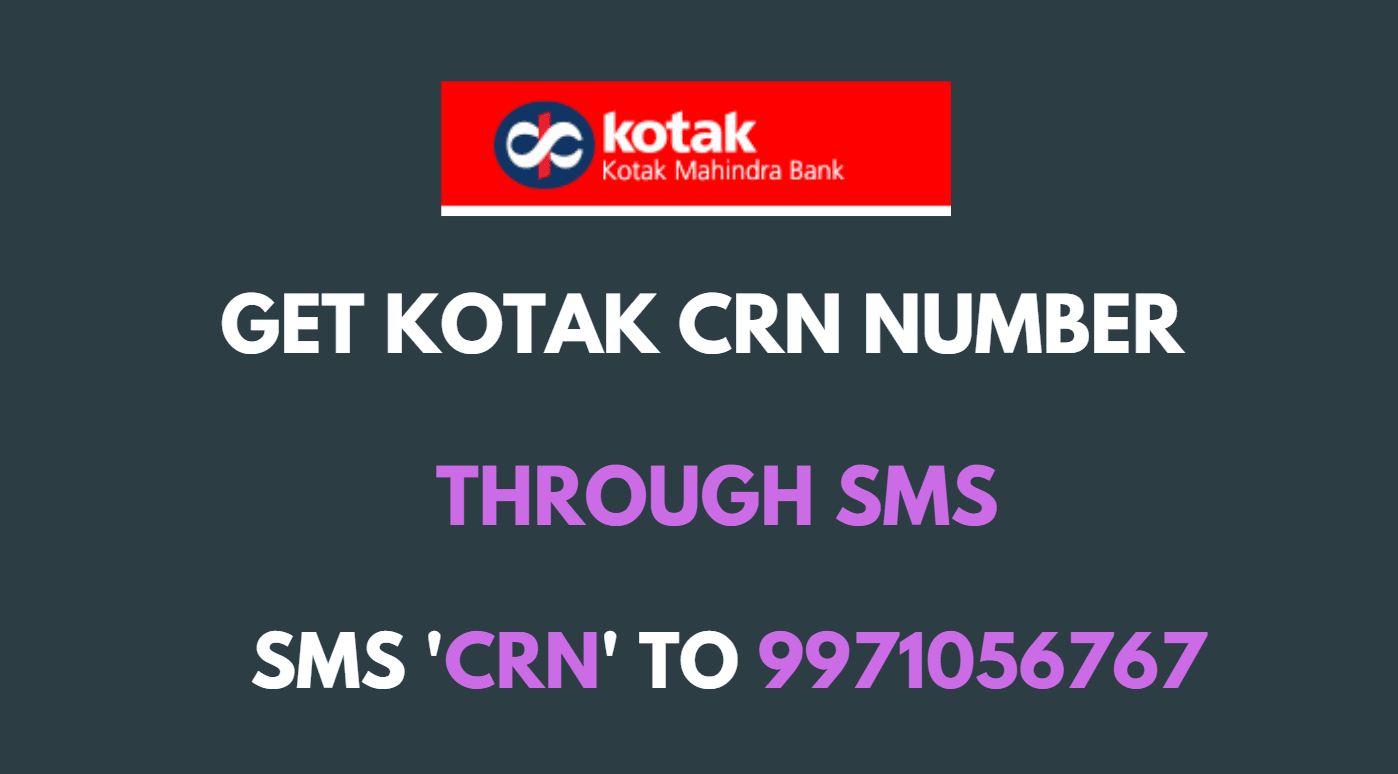 Go to the messaging app through your mobile phone and type the message- CRN and send it to 9971056767.
In a few moments, you receive a reply with the CRN mentioned in the message.
3. Get Kotak CRN Number through Online
The online methods work only for the ING Vysya transferred account, and to receive it, you need to follow these steps-
Visit this website https://www.kotak.com/OPR/fpass/wbg/knowYourKtkCrn.jsp.
Go down and enter your old customer ID.
Then enter the CAPTCHA code and submit it to receive the CRN number.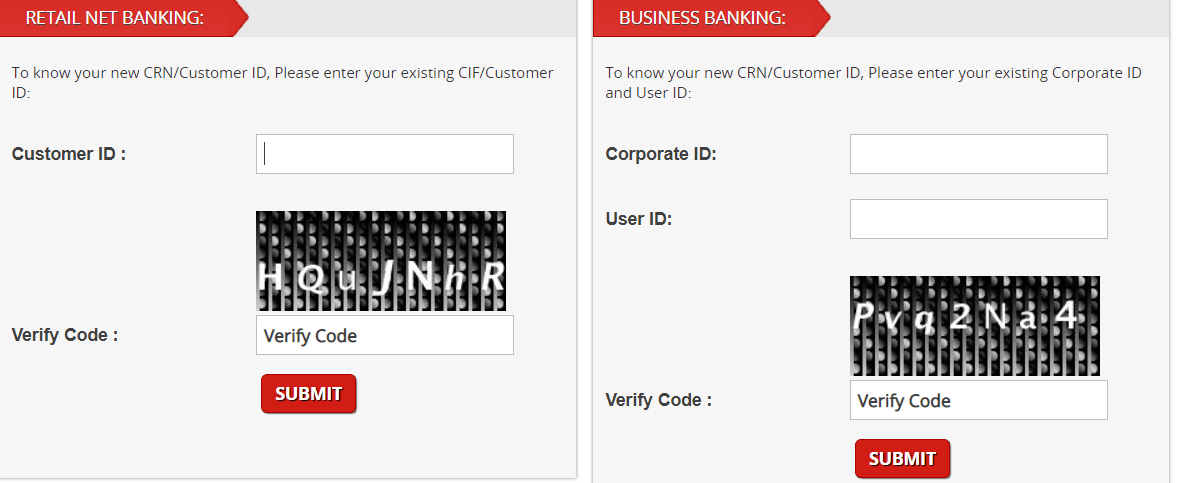 So these are the important steps which are needed to follow to recover the forgot CRN number for Kotak Mahindra Net banking as well as Kotak 811 account.