Every individual customer has their respective attributes which help in the case of identification. CIF or Customer Information File does the same for bank account owners.
It is a generated 11 digit number used to decode and retrieve the information about their customers: Loan history, balances, transactions, Demat, and KYC, including ID and address proofs.
This number is not changeable with customer's accounts. CIF helps in avoiding confusion and various fraudulent activities which might affect the transaction.
Just like every other bank in the competition, Bandhan Bank has its unique ID to identify customers. The bank provides you the CIF number along with the account number as soon as you open an account, it is a mandatory identification process. If you avail of net banking services online, CIF is a mandatory field to fill as it maintains the record of transactions.
We will talk about the methods of how to find the Bandhan Bank CIF number if you are an existing customer and unable to find the number.
Method 1: CIF Number On Cheque Book
Suppose, you open an account in Bandhan Bank and you receive the personalized cheque book within 15 days. Now, open the front page and you will see the details printed. If scrutinized thoroughly, you will find your CIF number right in the middle beside URN.
Method 2: CIF Number On Passbook
Like every other bank, Bandhan Bank provides a passbook facility. You can find your CIF number on the very front page of the passbook just above your account number.
You can visit your nearest Bandhan Bank branch and ask for the CIF Number personally by producing your account number to the bank official.
You can call at the toll-free number 18002588181 and provide your account number to verify your identity to the system, then, you will be connected to the Bank Executive and you can ask the CIF number from the respective official.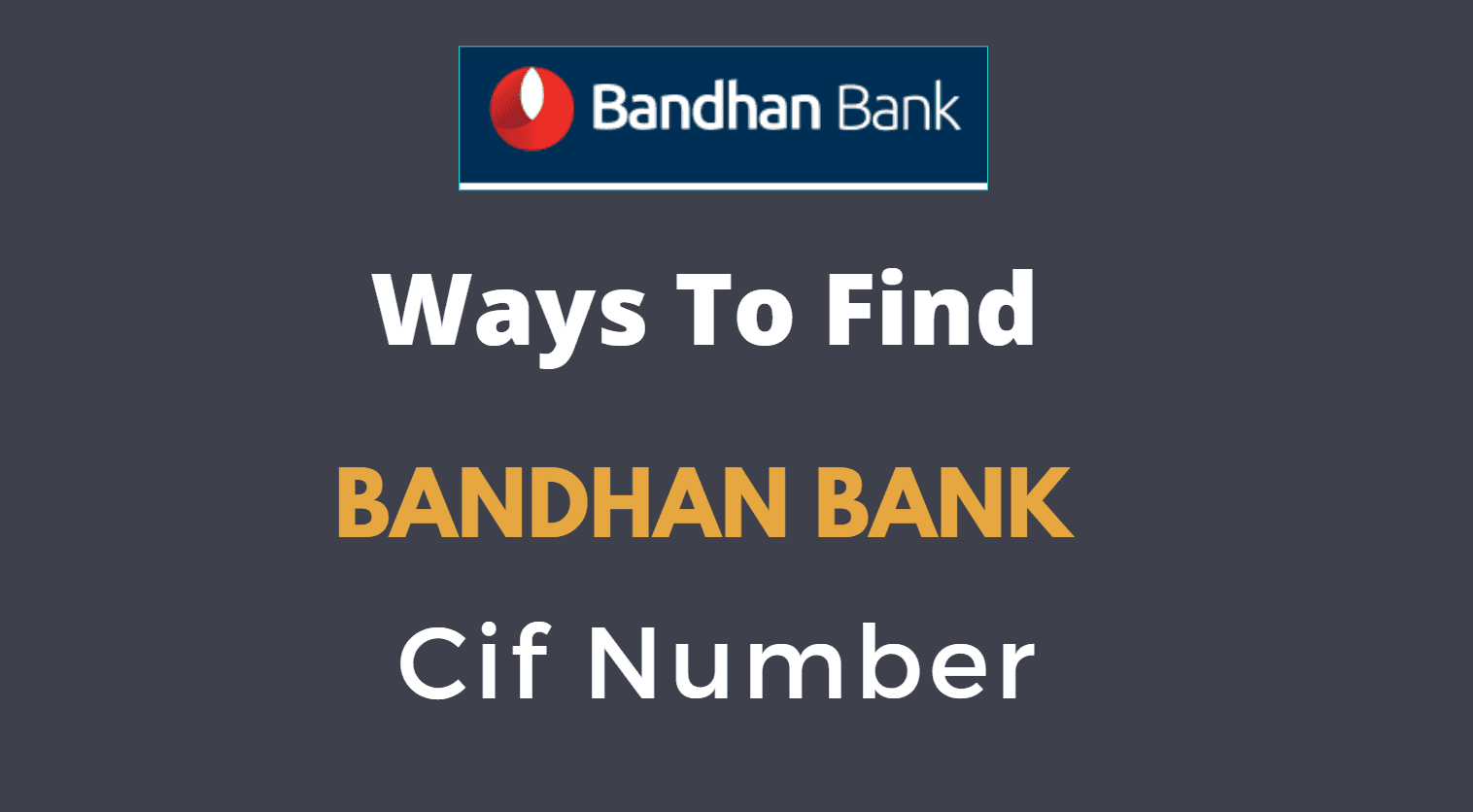 Method:3 CIF Number On Bank Statement
Once you have registered your working mail ID with the Bank, you will receive e-statements after every transaction completed. Thus, you can search for the CIF or Customer number in the PDFs of your bank statement.
If you have internet banking facilities, go through the account details, and the customer number will appear in the account statement.
Bandhan Bank has its personalized application for various kinds of transactions in one place known as mBandhan. In the case, you are out of the station and the steps mentioned above do not work, the last case scenario to find a lost CIF number is to call customer care and enquire.
| Services | Contact |
| --- | --- |
| Bank Timing | 9.00 am to 6.00 pm |
| Toll-free Number | 18002588181 |
| Email | [email protected] |
Is sharing CIF with anyone safe?
Yes, it is safe if you share your Customer number or CIF with any bank official as the main purpose is to avoid confusion. Whereas there are pieces of information like OTP, Account Number, and Debit Card number that should be kept high key confidential to avoid any fraudulent activity.