There was a point in time when you need not have to worry about changing your phone number with your bank for years. Those were the times with the telephone extension.
However, things have changed for the better or for the worst, we don't know. But the fact remains that there are many individuals struggling to change their mobile number in their bank to receive alerts and notifications on their registered mobile number.
If you are someone who has recently changed your mobile number and want to find out an easy way to update it for your RBL bank account, read on.
Steps to Change or Update your Mobile Number in RBL Bank
It is crucial to get your number changed ASAP since you do not wish to fall victim to online frauds and know when things go out of hand. So, plan for a visit to the bank at the earliest.
Step 1: Collect your personal documents, Proof of Address, ID card, etc. Usually, a light bill and an Aadhaar card do the work. Carry a copy of these original documents.
Step 2: You will have to visit the Home Branch of RBL Bank and meet the relationship manager. Share your concern.
Step 3: You will be given a Customer Request Form to fill in the KYC Details for changing the mobile number. You can also download the Customer Request Form online
Step 4: Make sure to fill in all the right information in the Customer Request Form. You will be asked for the following details.
Account Number, name of the account holder, account type, etc.
You will be required to mark the type of personal information you wish to change. In your case, you can mark against the mobile number column.
Add your new mobile number in the given space.
Sign in the document to show that you verify your request.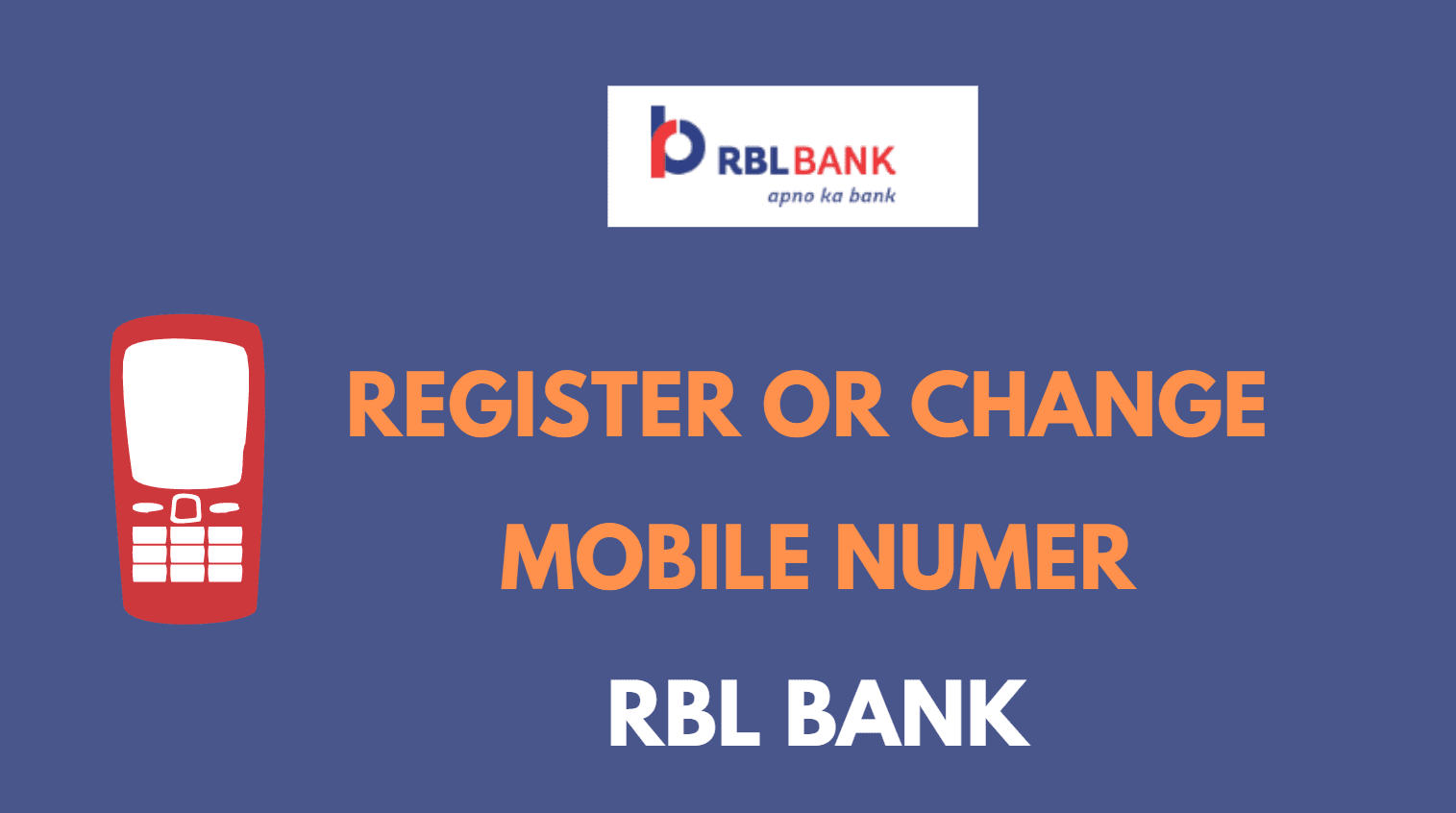 Step 5: Take a copy of this KYC detail or simply click a picture for future reference and share the KYC details with the bank executives along with the copy of your address proof and ID card.
Step 6: In this step, the bank executive will undertake the verification process with your form, details, and signature. Upon assessing your documents, the bank executive will provide an acknowledgement of your request.
Do not expect your mobile number to change overnight. It might take a couple of business days for the RBL bank to update your latest mobile number in the bank record and your bank accounts.
Once your mobile number is updated, you will receive a text message on your new mobile number. Typically, you should receive the notification shortly after the submission of the documents. However, you can wait for a couple of business days. If you do not receive the message even then, you can visit the RBL bank and ask for the status.
Mobile number Registration for SMS Banking in RBL bank
To register a mobile number in RBL Bank for SMS Banking, you have to send an SMS 'REG Customer ID' to +91-9223366333 from a mobile number registered with a bank account.
| Services | Contact |
| --- | --- |
| Toll-Free number | +91 22 6115 6300 |
| Email | [email protected] |
| SMS Banking |  SMS 'REG Customer ID' to +91-9223366333 |
Note
It may seem insignificant but you need to be careful while getting your mobile number updated in the RBL bank. Keep your old mobile number handy and on till the bank has approved your 'mobile number change' request. Also, ensure that your new mobile number has started operating before requesting the update.