Do you know why a mobile number registered with your bank account is so much important nowadays? If you are still wondering how is this matters, then keep on reading. In today's faster and smarter world no one has too much time to handle their bank account and track its day to day activity manually.
It was back in the days when people used to go to their bank to do money transactions, money withdrawals, and many other financial works. But, as now people's life is so faster and there is a huge population, no one is interested to go for these works to be done by bank employer when the bank itself starts the facilities where you can do it by yourself at any moment.
Mobile phone number registration makes your life easier and gives full information to store all the records inside your phone. All the data of your account will be in your grip, and if anything will go wrong an instant message will go to your registered number to inform you about it. However, you will never find any option where you can register your mobile number over the phone, except going to the bank branch. So, here are few steps to follow:
Steps to register or Change mobile number with a bank account in Nainital Bank
Nainital Bank is giving its possible way facilities to its customer. As it is conducted with the Bank of Baroda, you will need to go to its home branch where your account has been opened. If you are a customer who didn't register your phone number yet, you have to ask for a mobile registration form from the bank employer. Then the process will be started. To step ahead
Step 1: Bring all your essential nationality documents and bank documents as well with you to fill-up the form with valuable data.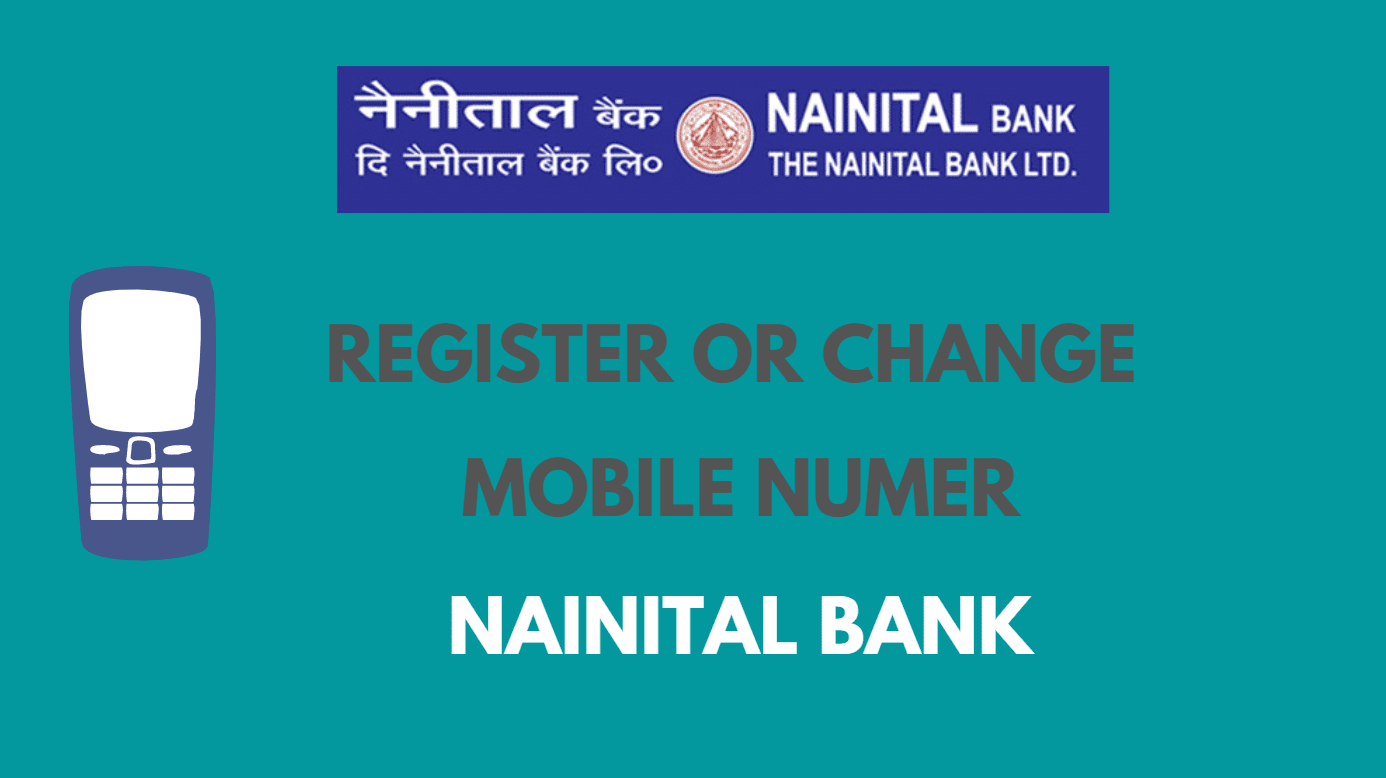 Step 2: Fill the form one by one, because some places require block letters, and it's mandatory. Inside the form, you need to put your mobile number where requires.
Put it carefully so that when it going to be connected with your account, there should not be any fault. If there will be any mistake, you won't get the proper information in your number and you won't be able to track your account.
Step 4: Before the submission, you need to sign the form to validate it. The Nainital Bank employers gonna tell you if anything extra will need to put in the form.
| Services | Contact |
| --- | --- |
| Toll-Free Number | 18001804031 |
| Landline Number | 05946 – 250152 |
| Email | [email protected] |
Conclusion:
Nainital Bank has 135 branches across India. And they give their uttermost ability to serve their customers everywhere. Now, whenever you want to change your mobile number with your account the process will remain the same, but there's some extra precondition with it.
You will need to put your previous number to alter it with the new one. Once you give the new number, all the data will come to your new number.
We are giving the information you here to let your life be easier and smoother so that you make your career grow faster. Thanks for reading. We hope this information will help you. For more information regarding Nainital Bank services, contact us.