Mobile banking or net banking goes so viral these days. In any bank where your account has opened needs to register a contact number to simplify and make an easy way to your work done. Some people still don't know that how much mobile phone number works in various modes to control and track their bank details for recent use and specifically for future usage.
If the mobile number is registered with your bank account, you can handle the account without going to the branch of the bank if you are traveling or for any kind of work time shortage. Tamilnadu Mercantile Bank has multiple services to provide its customers, where mobile banking and net banking are also a part of them. That's why you need to register your mobile number with your bank account.
Though whenever you will go for opening a bank account, the mobile phone number changing or registration option comes with the form. But, if there is something you need to know where you never did register your number with your account details, and now after knowing the opportunities you like to register it, here are the steps to follow:
TMB Bank Mobile Number Registration Process
There is still no option to register or change your mobile number if you are trying to process it for the first time. Here you only need to go to your nearest branch of bank and register. If you are facing issues with the same then look at the steps:
Step 1: Go to your Tamilnadu Mercantile bank branch and ask them for a mobile registration form.
Step 2: Fill up all the information requirement asks. This fill-up process is important to apply for your mobile registration process. It can be possible if any of the information will go wrong your application may get canceled. So be careful with that.
Step 3: There will be a place in the form where the mobile phone number is being placed. Put the mobile number there with the valid 10 digits that you are using.
Step 4: Check every information you have written in the form and do corrections if needed.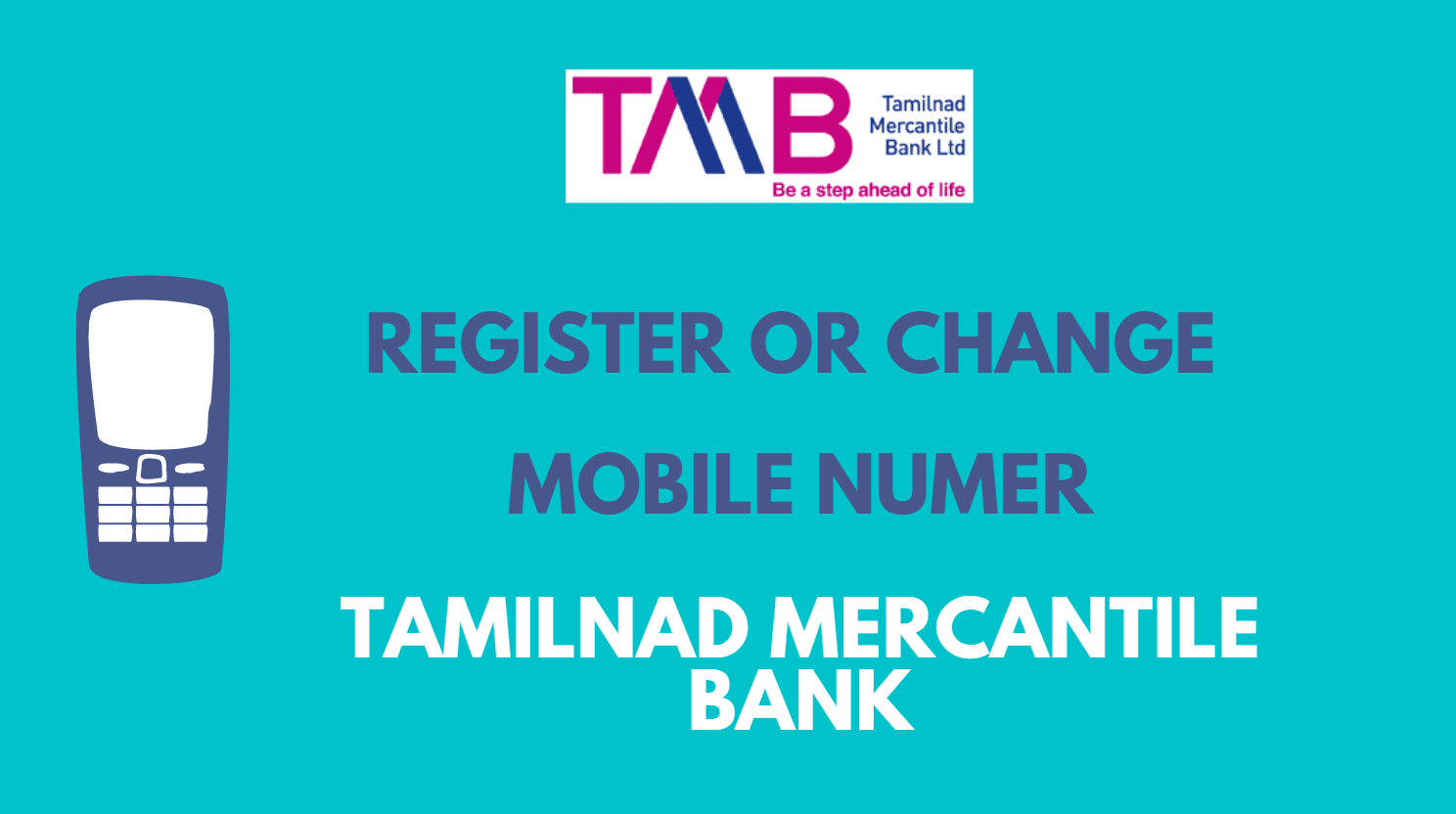 Step 5: Sign the signature in the right place, what you have given when you opened your bank account.
Step 6: Submit the form to your Tamilnadu Mercantile Bank employer and wait till they are checking if all the requirements get fulfilled or not. Sometimes bank details ask for a little bit more signatures of you to make your account more secure. So, be patient till the process is going on.
After processing, it will take 2 to 3 working days to register your mobile number with your TMB bank account.
Conclusion
Now, the mobile number registration process might look easier but you need to know that every time you need to change or register the new number you have to bring all your important document's original copy with you like "Aadhar Card", "Pan Card" etc.
These will make your registration process smoother. Because these copies signify your national existence. Hope all the information we gave will profitable to you. For more information feel free to contact us.