IDBI bank is a subsidiary of LIC(Life Insurance Corporation) that works as a bank to help people financially. It was founded in 1964, on 1st July in Mumbai, Maharastra. IDBI bank has a responsibility to understand its customer's needs and provide all financial benefits that deliver excellent customer service. If you have opened an account in IDBI bank, you need to have a passbook to track the record of your transactions.
A bank account's passbook is not feasible to carry everywhere. Thus, IDBI introduced us to digital banking services and amenities. Digital banking helps us in a significant way to get the best services for banking activity. You can access the banking services for any financial needs at your very own house with just one click on your phone.
How to open IDBI Bank Statement PDF
Today we are going to discuss how IDBI customers can open their IDBI bank account downloaded statement in PDF format with a password. If you are reading this article, you must know how to download a PDF format account statement, and you're now facing issues with opening the PDF.
Step 1: Go to your registered mail id linked with your IDBI account. Log in to the mail id where IDBI has sent your account statement. IDBI sent the account statement to your mail id to keep you updated with the latest account statement and transactions.
Step 2: Read the mail thoroughly sent by IDBI bank that is detailed with important information. This mail contains the safety and security regarding your bank account statement file. IDBI bank includes your cautious points here in the mail so that the customers won't get confused with any rules or conditions.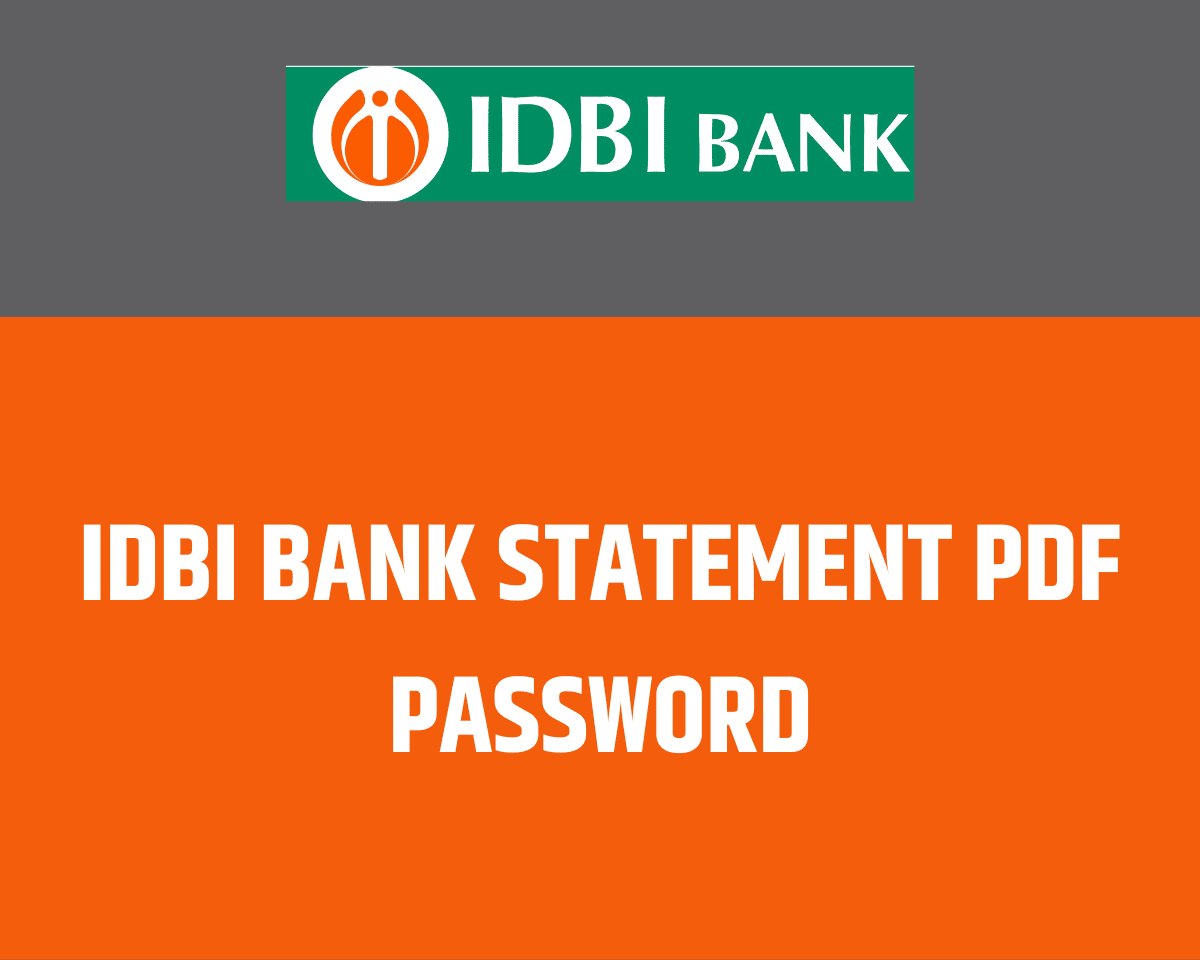 Step 3: This mail has the main PDF file of your bank account statement attached below. Scroll down the page to get the PDF file, and you'll see a downloading option. Download it and save the file for later.
Step 4: Now, the PDF is password protected. To open the PDF file, you need a password. IDBI bank has stated the password of your account statement is your Customer Id. You will get your customer id in your passbook address area or over your checkbook. Enter the password and then click to open the PDF file.
IDBI Statement PDF password
Usually, people get confused with the IDBI statement PDF password, and they can't understand what's the password actually for the PDF file. Thus, we came up with this confusion-solving article where you get to know which one is the password and how you can find it. Remember, in the IDBI bank, your account statement PDF file will open only with a password, and the password is your Customer Id.
Conclusion
IDBI account statement opening is not as hard as it seems. Once you download the PDF file from your registered mail id, you will access your statement anytime you want. But, before that, you need to register your mobile number and mail id with the IDBI bank account. We hope this article will help you to open your IDBI account PDF statement with the password.