HDFC Bank Limited is an Indian private sector bank that provides banking and financial services to its customers. It has its headquarters in Mumbai, Maharashtra. HDFC bank is known to be the largest private sector bank in India by assets and the world's 10th largest bank when we see its capitalization.
HDFC bank provides multiple products and services to its customers including various types of loans, retail banking, treasury, credit and debit card services, wholesale banking, and many more.
One of the special features of HDFC bank is that at the beginning of every month, the bank sends a smart statement of transactions. The transaction statement is sent to the customer's registered email ID which is again password protected. This shows how secure HDFC bank accounts are.
In this article, we will tell you about what is the password to open the transaction statement sent by HDFC bank.
Note: Below is the steps to open the statement transaction with the password. Users are asked to perform the steps on a desktop, laptop, or computer. If you don't have a desktop, laptop, or computer no need to worry. Open the browser on your mobile phone and with the three dots on the upper right side, click on the desktop site. Now you can proceed further.
Steps To Open HDFC Account Statement PDF Password
Step 1: The first thing one needs to do is open an email account registered with HDFC bank. Find the latest statement sent by HDFC bank, open the email and click on 'view your smart statement'.
Step 2: After clicking on 'view your smart statement' you will be directed to a page that will ask you for a password since the PDF is password protected.
Step 3: Now you might be wondering what is the password, the user ID of your net banking is the password to open this statement PDF. Enter your User ID which is your password click on "get the statement". A user id and customer id are the same for HDFC net banking, so you can use your account customer id as a password to open the HDFC statement pdf file.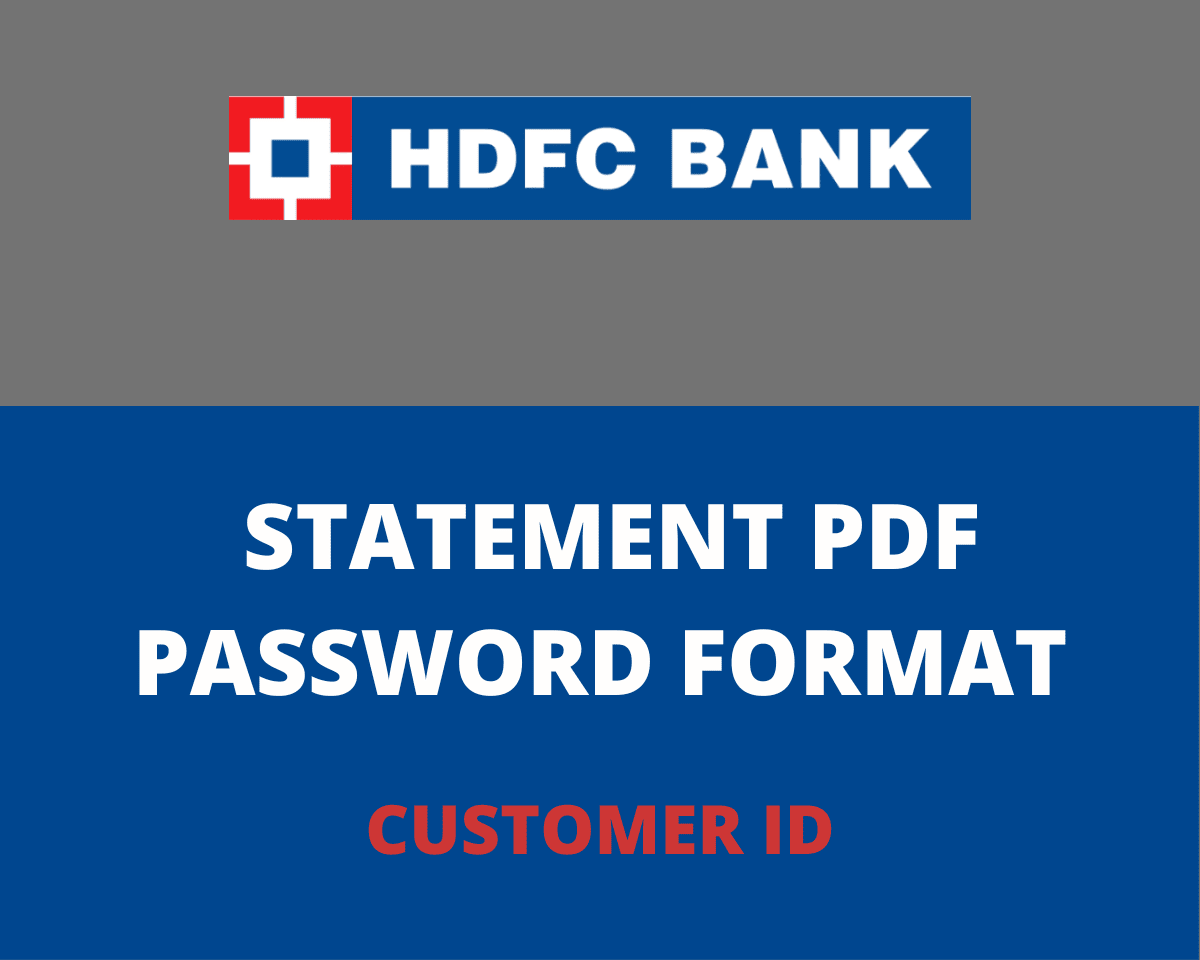 The statement will have information like your name, customer ID, statement transaction period from the date of starting to end, other information related to your account, account number, available balance, etc.
To see this statement transaction in detail, click on "save as PDF". After clicking on "save as PDF" your detailed transaction is downloaded in PDF format.
Important: When you open the PDF file it will ask for a password because the PDF is password protected to maintain the privacy and security of your account. The password is the same as your net banking ID, enter your net banking user ID and you will be able to see your transaction in detail.
Conclusion
Isn't the above-given steps to open a statement PDF and know your password to open a statement PDF extremely easy? Of course, it is! Now you don't have to visit your bank branch and wait in a long line to update your passbook. Now you can just get the statement of your bank account at home. If you want a physical copy of your statement you can download the PDF and print it to have physical records.