Indian bank is one of the banks in the country India previously known as Allahabad Bank. It is a main nationalized Bank and is under the ownership of the Government of India, Ministry of Finance. Indian Bank was founded by V. Krishnaswamy Iyer, S. Rm. M. Ramaswami Chettiar, and established on 15 August 1907. The Allahabad Bank merged with Indian Bank and that's why today it is known as Indian Bank.
Today I will tell you how to open an Indian Bank statement PDF and what is the password required to open it. There will be a step-by-step guide on how you will see the Bank account statement, download it, and how the statement PDF will be open. The statement PDF is password protected that will not open without the password.
Steps to get Indian Bank statement pdf password
The first thing you will do to download the online app of Indian Bank which is IndOASIS. If you don't already have the app you have to get it from the play store Or apple Store and then log into it using your Bank details and set a username.
The app will open by entering a 4 digit password to maintain the security. Once you are inside the app you will see an interface and options like BHIM UPI, transaction history, cash pay, accounts, deposits, recharge, and bills, find transfer, value-added services, apply for loans, cards, and wealth management, services, etc.
Go to the 'Accounts' first and then you will see two options: a savings account and a current account. Click on the savings account and tab once again on the account number showing.
Once you do that you will see all details related to your account like account type, account number, IFSC, Branch Code, Branch Name, Account Opening Date, Current Balance, Uncleared amount, Amount on hold, etc.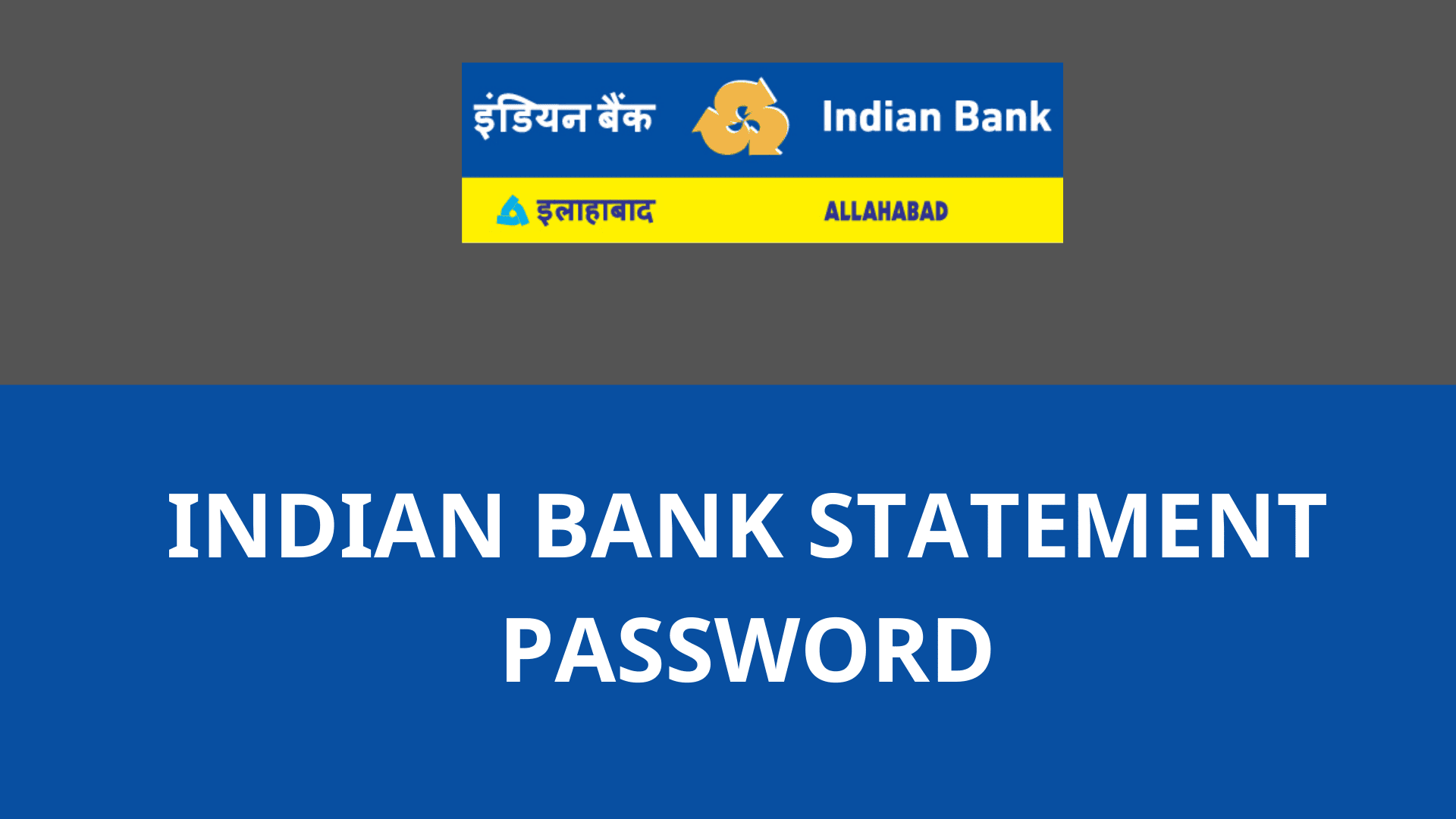 Along with this, you will also have options like mini statements and account statements on the topmost bar of the screen.
Now, tap on 'Account Statement' and select the start date and end date of the period you want a statement if there is a specific date. Or you can just simply choose last month, last 2 months, 6 months, or a year from the option given. Tab on whatever period you want the statement of and on the screen itself you will see the transactions.
Now on the bottom, you will see one option 'Download' click on that to download the transaction. And now you will see that your screen displays a notification that says, "PDF is password protected. Your password is the account number of which statement is downloaded. Please use the password to open the PDF." Click 'Okay' and download the PDF.
Once the file is downloaded it will locate inside the file manager in the section downloads. When you try to open the PDF you have to enter the password which is your account number.
Enter the account number of your Indian Bank and the PDF is opened successfully now you can see all transaction statements in detail and can print them as well.
Conclusion
This is how you download and open the password of an Indian Bank PDF file to see your transactions. There is no need to visit Bank when you can do this at home using your smartphone and these useful tips.