Bank has a vital role in our private and industrial life. Apart from a personal account, we open a business account in a bank. This is the financial institution that made our life easy and smooth. On a day-to-day basis, we need help from Banks for loans, FDs, RDs, or any other economic work.
A bank is the only place people visit to keep their earned money safely. Now, there are some rules in every bank, be that government or private, like some banks require a minimum balance in each account. However, if a person has 3-4 bank accounts, the minimum balance maintenance will be hectic. Therefore, closing the bank account is the safest decision. Apart from that, if there is any Demat account, that should be close as well.
Nainital Bank is one of the best banks in India now, and with immense potential staff. They handle their customers with extra care and solve the issues without complaints. Today here, we talk about the Nainital Bank account closing method. People want to close bank accounts for many reasons, and one of them is multiple accounts at one time.
City or State change can be another reason where one can not avail the banking works easily. Leaving a job or transferring it to another place can be a cause of creating an unused account. Some branch staff's bad behavior can be a cause of bank account closing. Therefore, the steps of closing the Nainital Bank account will be helpful.
Nainital Bank account Closing steps
Almost every bank account closing steps are similar. But still, you must check their online website for any link provided to complete the bank account procedure. The form should be submitted to the bank only.
Step 1: Visit the Nainital Bank home branch and ask for the bank account closure form from the staff and go through the bank account closure form carefully before starting feeling it.
Step 2: Keep the vital data like PAN card, Adhaar card, and other original banking documents safely with you and Attach the KYC documents with the bank account closure form.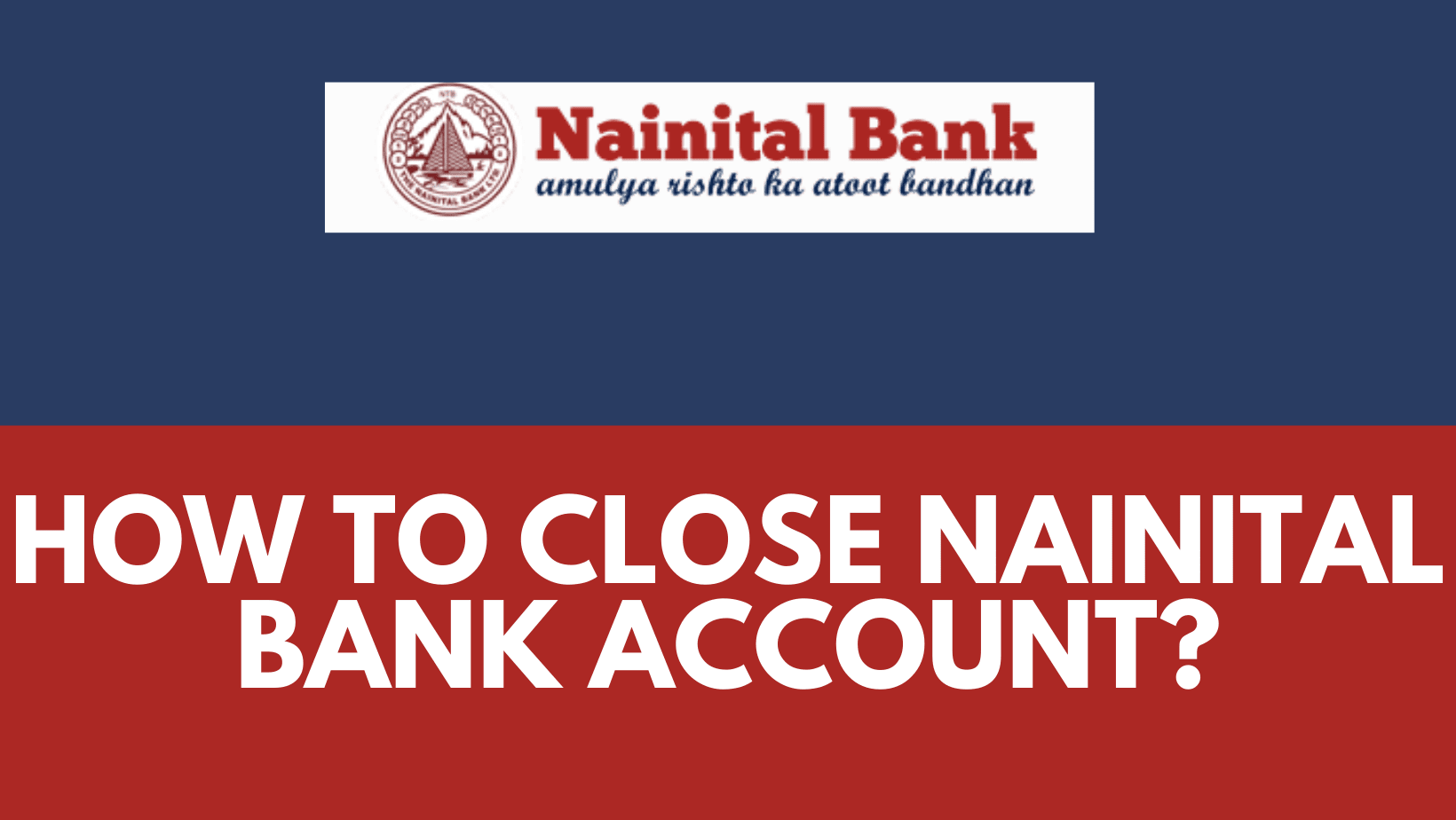 Step 3: Put the bank account holder's name in block letters and the nominee's name alongside.
Step 5: Type the details of the Nainital Bank account, like account number, bank IFSC code, branch name. Mention the submission date.
Step 6: Don't overwrite and keep the form clean. Your signature is a must. Sign below the form just the way you did at the time of account opening.
Nainital Bank Account Closure Charges
Type of Account
Closure Charges
Nainital Bank Savings Account
Rs. 300
Nainital Bank BSBDA/Small Account
NIL
Nainital Bank Current Account
For individual: Rs. 500
For Non-individual: Rs. 800
Nainital Bank Account Closed within 14 Days
NIL
Nainital Bank R.D Account
NIL
Nainital Bank account Closure due to death of a/c holder
NIL
Conclusion
Nainital Bank is an expanded bank in Uttarakhand, India. In 1922, the Nainital Bank was established for the banking need of the region. After that, the Nainital Bank has opened other branches all over India. The purposes we mentioned earlier for closing a bank account are some genuine reasons. People face troubles in banking work, and sometimes they don't even get proper help.
Though bank account closing is not that tough, still at the time of the closure form submission bank always asks for a recheck. Don't overdo the signature because your signature defines it to be genuine. If you feel to look over the Nainital Bank official website once before filling out the closure form, you can check it. Apart from this, feel free to contact us for further queries regarding the Nainital Bank.