In the scheduled commercial bank's list, DCB Bank is one. DCB Bank was named Development Credit Bank Ltd in the back days. In 1995, DCB Bank received the license from the Reserve Bank of India on 31st May. As a private commercial bank, DCB Bank's oath is to serve its customers at their best. Generally, people open bank accounts for various reasons but close for a few. The reason can be changing city or too many bank accounts.
Every bank has some rules to be followed, like minimum account balance and documents, etc. The difficult thing is to maintain the minimum account balance if there are 3-4 bank accounts simultaneously. However, the DCB Bank has a minimum balance rate of 10,000 for metro cities, 5,000 for semi-urban, and 2,500 for rural areas.
DCB Bank has almost 1,000,000 customers all over India, and it has 356 branches across India. DCB bank has been listed on the Bombay Stock Exchange, and its registered location is Mumbai, Maharastra, India. People open bank account in DCB Bank for safety and better future investments. It has mobile banking facilities, SMS banking, email statements, and so many. It has the facility to open an account online. The official site of DCB Bank has all information regarding bank account opening clear and concisely.
Steps to Follow to Close DCB Bank Account
Although there are so many facilities available in DCB Bank for the savings account. Still, if you want to close their DCB Bank account for any reason, you need to follow some steps accordingly.
Here are the steps you have to follow:
Step 1: Visit your nearest DCB Bank account or DCB Bank's home branch. Consult about your bank account closure and ask them for an account closure form.
Step 2: Always bring your vital bank documents with you while going for any bank work. Keep Voter card and Adhaar card for address proof and photocopy of it, in case of emergency.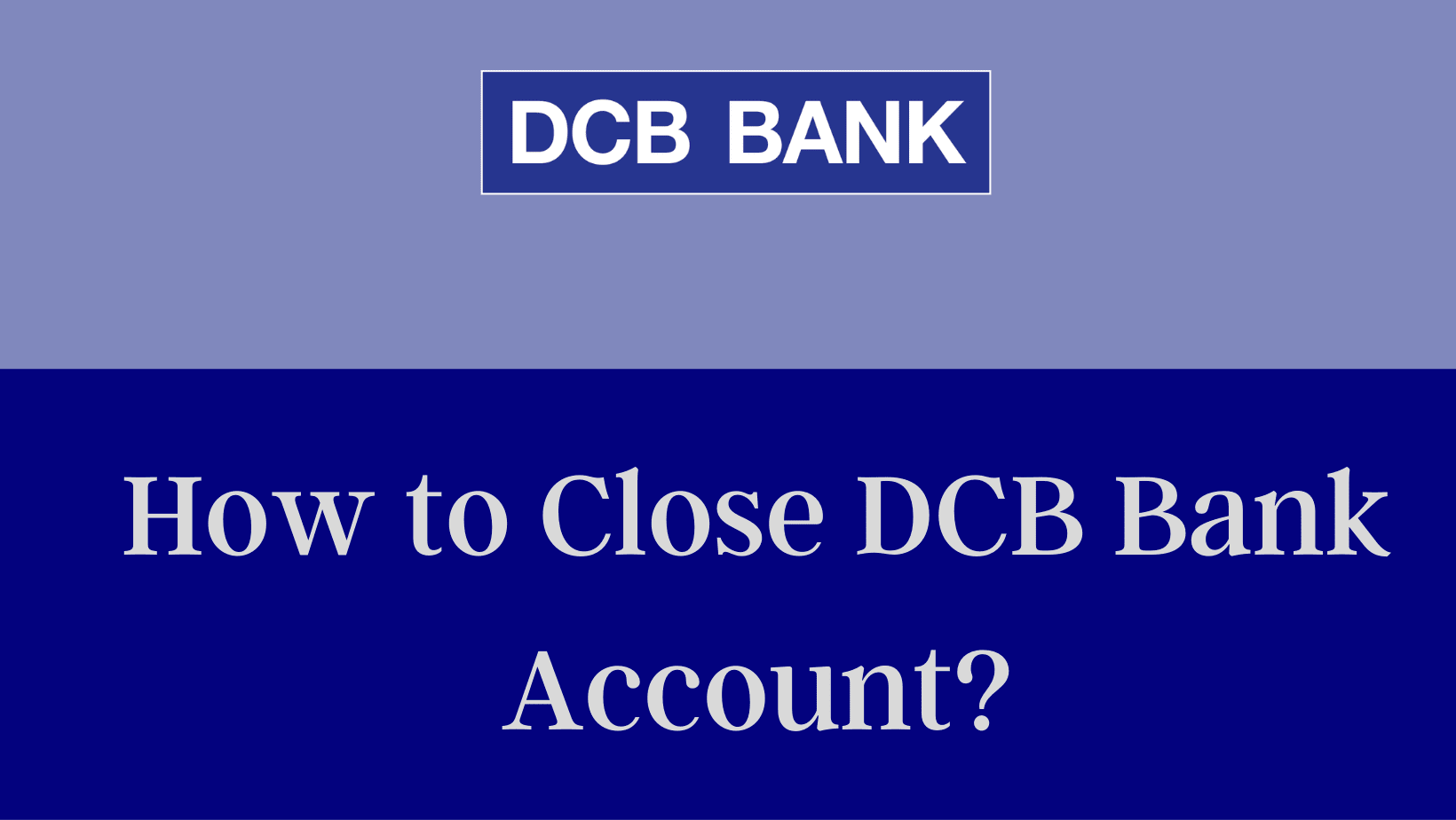 Step 3: Go through the form carefully before filling it up to notice the points. Put the account number accordingly to the one you want to close. Write down the bank branch name and IFSC code from your passbook.
Step 4: If you have any amount left in the bank account, you can transfer it to another bank account or any other account you have with the same bank.
Step 5: Join the KYC paper along with this closure form and submit it to the bank's staff.
Note: You can download the account closure form from DCB Bank's official website also. But, you have to submit it by visiting DCB Bank's branch.
Step 6: Before submitting the form to the staff, check you do the signature.
DCB account Closing Charges and Contact Details
Services
Result
Account Closing Charges
Rs 250 if closed within a year, else Rs 100
Customer Care Number
02268997777
040 6815 7777
Email
[email protected]
Overseas Customer Care Number
+912261271000
Conclusion
Almost 1400 cooperative banks were there in India in the year 1990, but some of them got the permission from Reserve Bank of India to transform them into scheduled commercial banks. DCB Bank is one of them, and it is known as a public and business bank. DCB Bank's all branches are customer friendly and situated in Goa, Gujrat, Haryana, Bihar, Chattisgarh, Delhi/NCR, etc. People from across India maintain DCB Bank account for the stock exchange market and the various facilities the bank gives.
Ultimately, when it comes to DCB Bank account closing, we think of the rules given above. DCB Bank's fast activity makes clear how much time it will take to process your work.
For your remaining amount in the DCB Bank account, you can fill up transferring form by putting down the amount and attaching it with the account closure form at the time of submitting. Don't forget to check the signature you do in the form. We cover all the information of DCB Bank and how to close the DCB Bank account here. For further information contact customer care number.