Banks play the most vital role in our daily life. We maintain a bank account to secure our money and at the same time to increase it for our future life. We start to use a bank account in our early education life to avail the student loans, and then gradually, it turns towards many other future savings usage.
Talking about the future, every bank has some life insurance policies, and with that, some exciting interest rates. Usually, we take those policies or the same with a particular bank and start to maintain them. Apart from that, private companies tied up with the bank to create their employee salary accounts.
Therefore the bank has the responsibility to look after its customer's facilities. Nowadays, every bank has its official website to access from anywhere you are.
ICICI Bank Account Closure
But, a bank account closing can be essential if a customer facing any issue. A customer can close the bank account if somewhere bank can't meet their satisfaction level of facilities.
Here we are talking about ICICI Bank today. ICICI Bank was found in 1994 in Vadodara, Gujrat, India. It has great facilities with its official website, and you can access it just at your fingertips. ICICI Bank has fast attempts for each customer and fully tries to fix them.
You can handle your ICICI Bank savings account and other policies you have created with its website easily and check the maturity and all. Also, the website will help you to find your bank's IFSC code in case you don't know. The website has immense facilities they minimalized and made it handy.
Though ICICI Bank has all potentials to fulfill its customer's complications, and its website helps people to move their fingers through it for your queries, you can't close your savings account from there. For that, ICICI Bank said to visit its branch according to your suitable place. Some attachments are necessary while choosing to close the ICICI Bank account.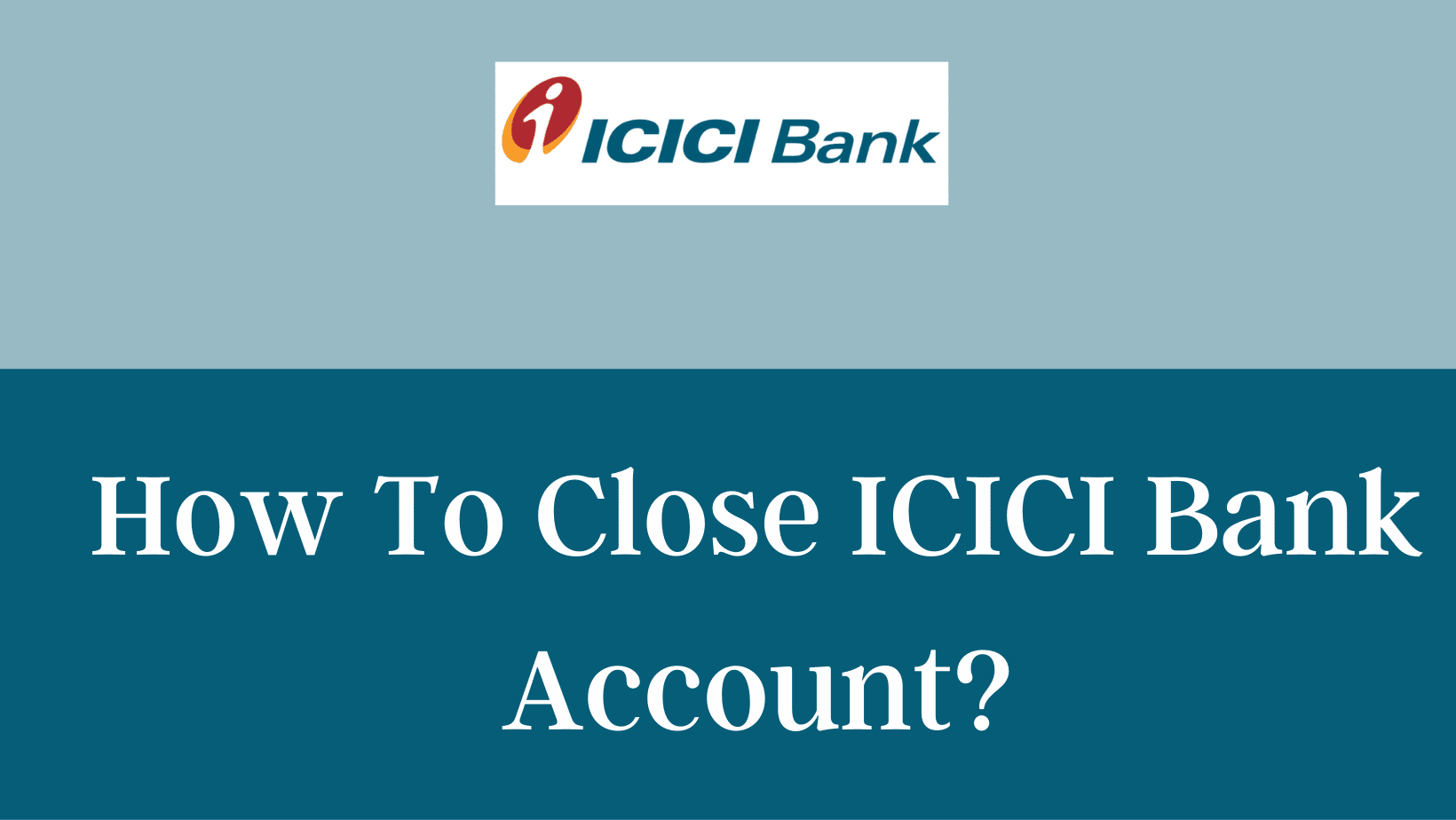 Steps to Close ICICI Bank Account
These are the steps you will need at the bank branch:
Step 1: Before asking for the ICICI Bank account closing form, you have to consult with the bank manager and give a proper reason for choosing the decision.
Step 2: If the data show your account is dormant, the bank will ask for reopening it to close it permanently.
Step 3: You have to fill the form up with all the crucial details it requires and bring the documents along with you. You will need to carry your I'd proof like an Adhaar card or Voter card and put the address if needed.
Step 4: If your ICICI Bank account has any amount left, withdraw the amount and clear your account.
Step 5: Your signature is very essential. ICICI Bank form requires your original signature. Make it as it is. Submit your bank belongings like Debit card, Checkbook, and Passbook with the closure form.
ICICI Bank Account Closure Charges
ICICI Bank charges nil if your account will be closed within 14 days from opening, rs- 500/- if it crosses 14 days to within 6 months, and beyond 6 months, it charges rs- 500/-.
| Time period | Closing Charges |
| --- | --- |
| Within 30 days of account opening | NIL |
| Closure during 31 days to one year | Rs. 500 |
| After one year of account opening | NIL |
Conclusion
Usually, the ICICI Bank closing procedure will take 7 working days to finish. You will get a confirmation message on your registered mobile number after done closing your account.
Every settlement needs to be done before you close your ICICI Bank account. The procedure is absolutely hustle-free. For any further inquiries feel free to contact ICICI Bank customer care.