IDBI bank account is a private sector bank in India from 21 January 2019. In terms of fixed deposits and higher returns, IDBI banks are known to be safe and secure. This is because the funds of IDBI bank are backed by the government, which means your money is safe no matter what the current situation of the bank is.
IDBI bank is customer service focused, no wonder why they have a 4.3 rating out of 5 from their customers. Along with this also have many easy home loan, education loan processes.
Despite all these IDBI failed to satisfy all their customers and few want to close their account with IDBI. Not every customer closing their account with IDBI is unsatisfied with their service. The reason for closing a bank account may vary from person to person.
But if you are one of those who wish to close their IDBI bank account. Then here I have an easy procedure on how one can close their IDBI bank account with easy steps.
How To Close IDBI Bank Account Step By Step
Step 1: The first step is to download an IDBI bank account closure form online or get the closure form from your bank branch. Remember you are going to submit the form physically so it is important to get the form first.
Step 2: In the second step, you will have to fill the IDBI bank closure form with the correct information. In the form, you are to fill in the bank branch name followed by your account type that will be among savings/current/term deposit. And other information discussed on the next step.
Step 3: Along with the bank account closure form the account holder is also requested to surrender his / her debit/credit card, passbook as well as chequebook. In the bank closure form, you will fill in the information of surrender of debit/credit card number and cheque book number.
Step 4: The third step is to visit your bank branch manager and submit the bank account closure form along with your debit/credit card, cheque book, and passbook.
Step 5: After the submission of documents and bank account closure form, the bank will verify your details to successfully close your account.
Step 6: The duration for this verification process and closing your IDBI bank account is 7-10 working days. Until then you sit back and relax.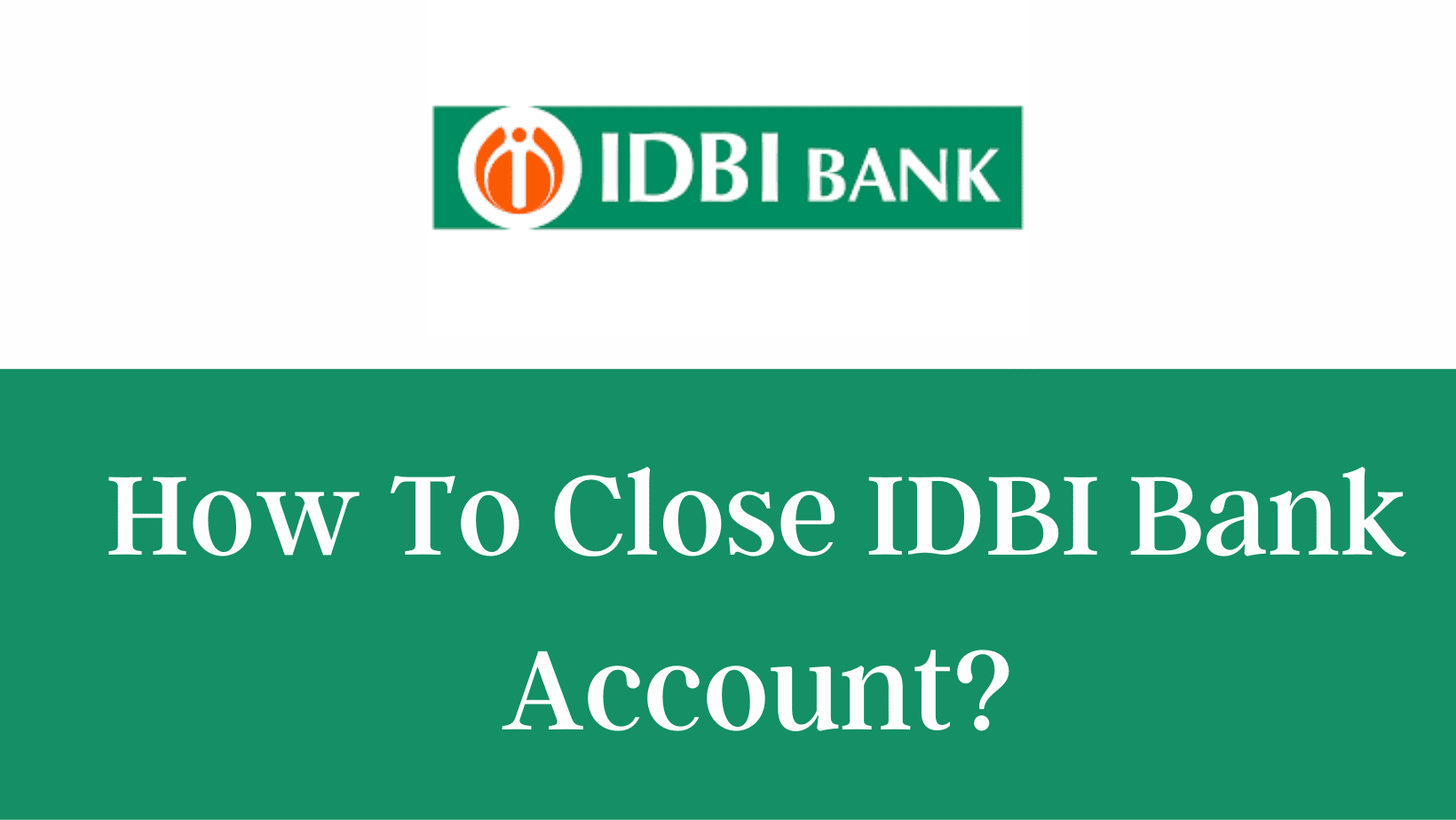 Things To Remember Before Closing Your IDBI Bank Account
Now that you have decided to close your account and know what the process is. Here are a few things about closing your IDBI bank account to keep in mind before proceeding ahead with the process.
Download Recent Statement: You have an option to download the whole statement from the very beginning. But I recommend downloading the last three months' statements of your bank account. You will need a minimum of the last three months' statement when you buy an asset that you might not have with your new account.
Export Your Transaction: Not only your bank statement but your transaction information is also essential while buying an asset for example. So make sure you don't forget to do that as well.
Move Direct Deposit: If you have any direct deposit or direct money transfers coming to your existing account. In that case, you are required to move that to your new account before closing the existing one. For example, your salary coming to your IDBI account, rent coming to the same, etc.
Move Withdrawals: Maybe you have your Netflix subscription fee or car insurance coming out from the IDBI bank account you are about to close. Before you close you need to move withdrawals to your new account. In the case of Netflix, it's easier to change but withdrawals like car insurance will take some paperwork that will take some time.
These are the few essential things you need to do before you close your IDBI bank account. Because once your account is closed, you will not be able to make such changes.
Services
Number
Toll-free number
1800-209-4324 or
1800-22-1070
Email ID
[email protected]
IDBI bank account closure charges
| Duration | Charges |
| --- | --- |
| Account closed within 30 days from the opening of the account | NIL |
| Accounts closed within 31 days to three years | Rs. 500 |
| Accounts closed after 3 years | NIL |
Conclusion
This is how you will be able to close your IDBI bank account by simply filling and submitting a bank closure form along with a debit/credit card, passbook, and chequebook.
One more thing that you need to know is, the bank account closing process is done offline. There is no such process introduced by IDBI bank account that you can close your bank account with an online process.