Are you also having your account in the Karur Vysya bank and willing to avail details about your customer id? If your answer is yes then we are here to help you out. It is one of the popular banks available providing amazing facilities to its account holder. Another facility given by the bank is the customer ID. Let's make a discussion about how to get KVB Customer Id below.
Customer ID is basically a unique identification code that the account holder gets from their bank. This code usually gets sent to the user with the welcome kit just after opening the account. It is usually printed on the chequebook.
If you are having a customer ID of a particular Bank then it will become easier for you to open a new account in the same bank and you do not need to provide all the documents again.
On the basis of the customer ID, your identification will be done and the process will become simpler for you. Now, what if you forget your customer id number?
In such a situation, it is necessary for you to find it. Considering the same, we have given some of the guidelines that can help you out in knowing your KVB customer ID.
1. Get the KVB customer ID by giving a miss call
Yes, now you can easily get your customer id just by giving a miss call to the Karur Vysya Bank. However, it is important for you to give the missed call with the registered mobile number only.
To give the missed call, you need to dial the number that is 08882101234. Within seconds, you will receive an SMS having your customer it.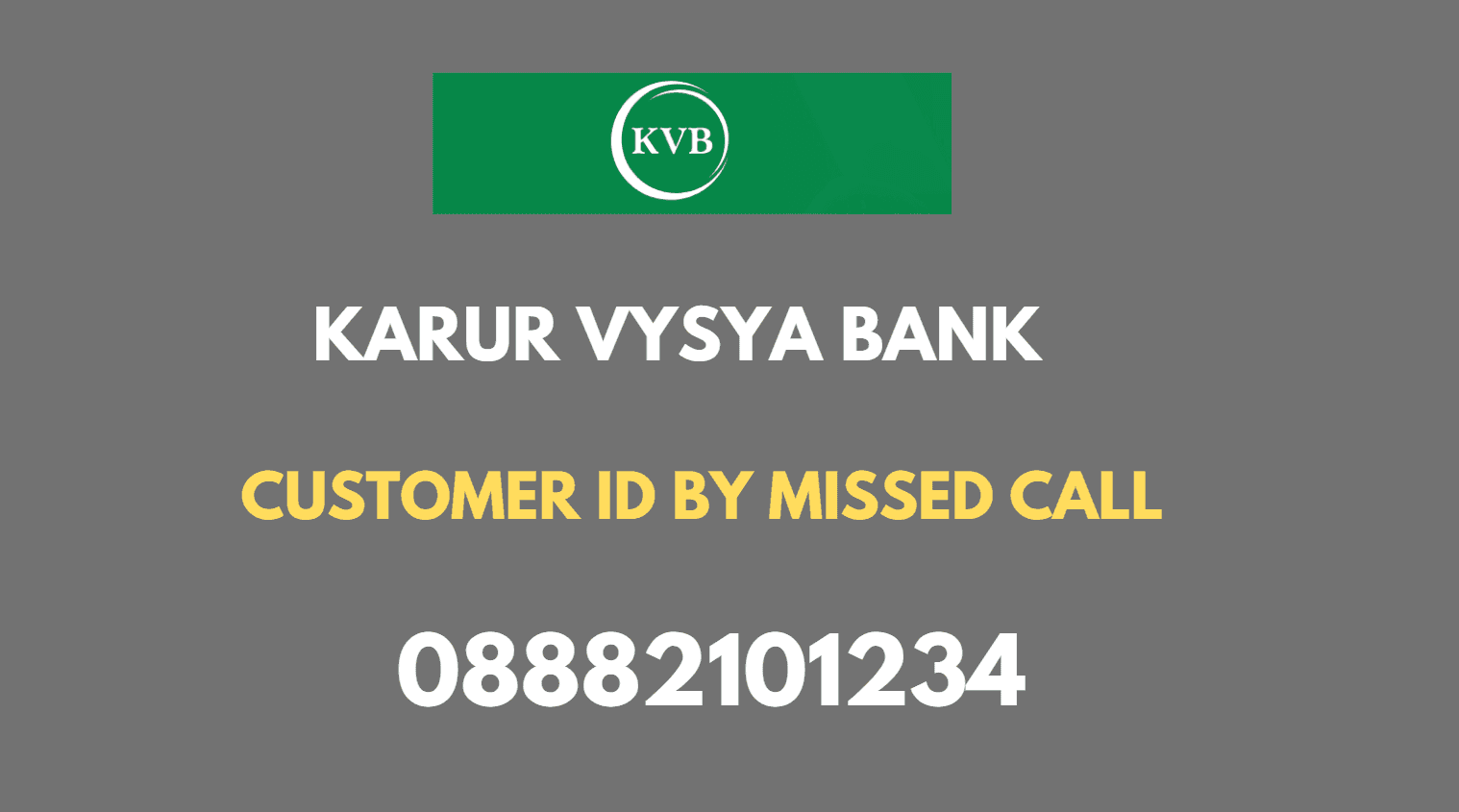 2. Take help of the Internet Banking
You can also get the customer ID just with the help of net banking services. Yes, you need to login to your account by entering your ID and password. Within seconds, you will be having all the details regarding your account in front of you. Now you can go to the 'my summary' or 'my account' section and there your customer id will be imprinted.
3. Visit the bank
In case, nothing is working out for you then the last option you are having is visiting the bank. Just visit the bank and the authorities will help you out with getting your KVB bank customer ID without having any of the complexities.
| Services | Enquiry |
| --- | --- |
| Customer ID through Missed Call | 08882101234 |
| Helpline Number | 1860 258 1916 |
| Email | [email protected] |
Conclusion
Hence, with the help of given information, you can easily available customer ID in KVB Bank without having any issues. With the help of the customer ID, you can easily make your account opening task simpler in that particular Bank.