State Bank of India (SBI) is India's largest banking and financial services company. It has more than 420 million active customers.  To get a tax exemption on a home loan, taxpayers need to quote the bank's PAN number from where they have taken the loan.
The loan providers have modified the home loan payment certificate, which quotes their PAN Number. But in case you cannot find it, here is the SBI PAN Number – AAACS8577K.
Also, SBI has come up with a new regulation that new or existing customers have to link their PAN number with their operational SBI accounts to keep the account active and avail the government subsidies. If any of the users fail to do that, they will not be entitled to get the bank's TDS certificate. Let's look at the different ways SBI account holders can link their PAN with their active bank account.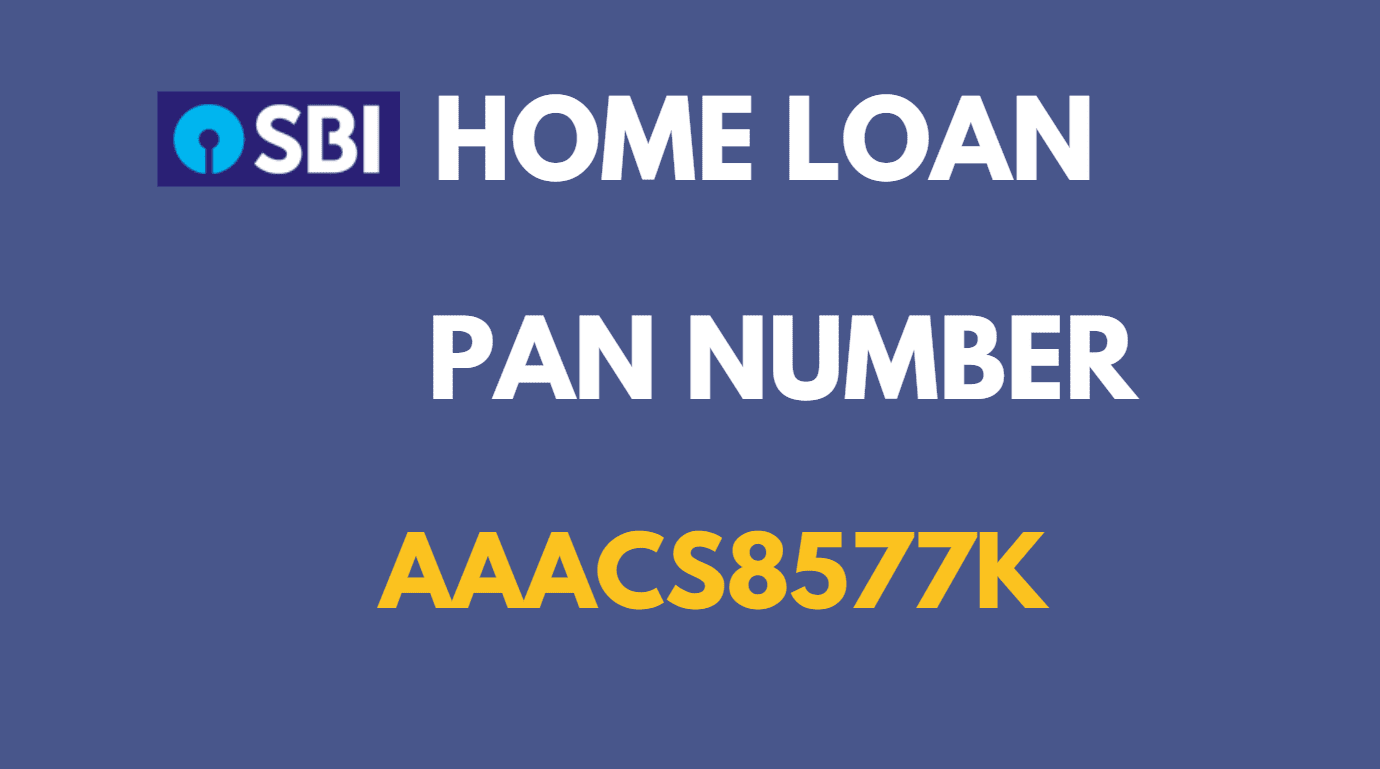 Linking PAN Number with SBI Account Online
SBI internet banking users can now easily link their PAN with the bank account by simply following the steps mentioned below:
Visit the SBI net banking website at https://www.onlinesbi.com/
Login to the site with your Customer ID and Password
After logging in to the page, tap on the "e-services" tab
Select PAN registration from the drop-down menu list, which is under the "e-services" tab
You are redirected to the PAN Registration page. There you need to enter your profile password
Select Transaction Account and enter your PAN details. Then, submit
After submission, an OTP will be generated and sent to your registered mobile number via SMS
Enter the OTP (don't share with anyone) and submit your request
You will be updated from the bank regarding the linking after the concerned authorities verify it through email or SMS via the number registered with the account.
If any of the SBI a/c holders fail to do so, they will have to submit Form number 60 or PAN form 61 to the respective bank officials stating the reason for not having the PAN yet.
Linking PAN Card with the SBI A/c Offline
Till now, many of the account holders do not have internet banking access. Therefore, SBI has come up also with the offline PAN-SBI account linking. Please follow the steps mentioned below for offline linking:
Visit your nearest State Bank of India branch where you have your account
Ask for the PAN Updation form from the bank officials
Carry a xerox copy of your pan card
Fill in a letter of request and the details required carefully without making a mistake or overwritten the form
Submit the form along with a self-attested copy of the PAN Card and the letter addressing to the Branch Manager
An update will be processed to your registered message/mail from the bank
After requisite verification, the linking will be done by the branch. You will get an SMS on your registered mobile number regarding the linking status.