Punjab National Bank is one of the most well-known banks in India. The bank gives a lot of banking offers and features to its account holders. For every transaction in your Punjab National Bank account, the account holder will receive SMS alerts on the mobile number that has been registered with the Punjab National Bank.
These SMS alerts, as said earlier, come to the registered mobile number. A person can register their mobile number during the creation of an account or after that according to their wish.
For situations where the account holder has lost or change his or her mobile number, they will not receive these SMS alerts. In such a case, Punjab National Bank advises you to change the registered mobile number as soon as possible to continue getting the SMS alerts.
Let me tell you that registering or changing a registered mobile number in Punjab National Bank is a straightforward and easy process and does not take much time. And it is also easily be accomplished by visiting the Punjab National Bank Home branch.
Steps To Register or Update Mobile in Punjab National Bank
Either for registering a mobile number for the first time or changing a pre-existing mobile number, the process is almost the same all the time. But before starting or going anywhere, one must first check whether the new number is active and working or not. One must keep in mind that once the number is registered in Punjab National Bank, all the SMS alerts will be sent on that number only.
The following are the steps to register or change a number in Punjab National Bank:
Visit Home Branch
First and foremost, for registering or changing a mobile number, one must go to the nearest Punjab National Bank Home branch and bring along with Proof of address like adhaar card, passport, PAN card, etc.
Ask For Form
After reaching the home branch, one must ask for the KYC Detail Change Form or the Mobile Number Change Request Form.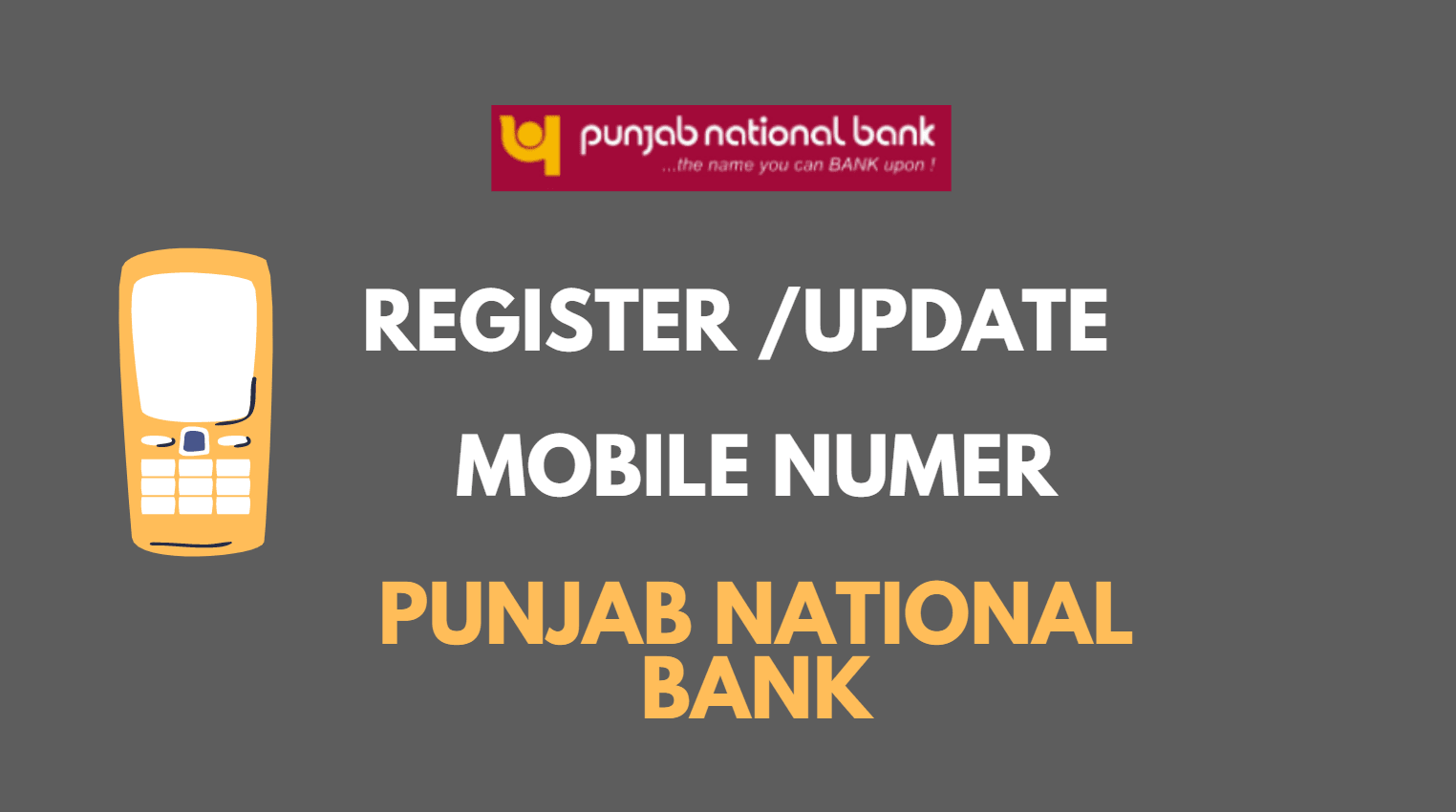 Filling The Form
After receiving the form, one must read the form thoroughly and fill the required details very minutely. The form requires you to write down your account number, holder name, card number (if any), etc. In the end, there will be a specified slot for you to sign.
Submit The Form
The last step of your work is to submit the form, after completing it, to the Accounts Executive and the copy of Proof of Address that you have brought.
After this, the bank officials do the work. They verify your form, check it thoroughly, and if they do not find any mistakes, they enter the change requests you have made and add it to the bank server.
Conclusion:
Registering a new mobile number or changing a registered mobile number in Punjab National Bank is a fast and straightforward process. Filling the form and providing the required document s correctly is what the bank requires from you to do so.