India has grown in terms of faster work. Basically, almost every company started a digital facility to serve the customers in a better way. Banks are also on the hit list of digital services. Every Indian bank has its official website to digitalize its work, and that makes banking flexible and quicker.
People today have no time to wait in a long cue at a counter in the bank to get help for the banking activity. Thus, the digital medium help in doing some banking activity on your own. Banks are there for people's earned and saved money. People always want their money to be saved, and one bank only can do the same.
Currently, we are talking about Tamilnad Mercantile Bank and its facility for its customers. Tamilnad Mercantile Bank was one of the fastest-growing private sector banks in India. It was founded in 1921 called Nadar Bank and then turned the name into Tamilnad Mercantile Bank in 1962.
Its official website provides facilities like savings account opening, financial highlights, share market details, Internet banking like SMS alert to international numbers, NRI account opening, etc. Other than this, it helps people locate nearly available bank branches or ATMs and many more services. Tamilnad Mercantile Bank has a lot of potential for its customers. However, there are people who want to close their bank accounts in TMB.
Reasons for Bank Account Closing
There can be numerous reasons behind people choose to close their bank account in TMB. Any of the reasons you can find may feel similar to yours. The reasons we are listing below.
Bad behavior of the TMB branch staff for its customers.
Lower rate of interest levels.
Changing the city or state for any proportional reason.
Higher rate for money transactions.
Provide inappropriate service to the customers.
Higher rate of charges for account maintenance and yearly SMS alert.
Multiple bank accounts or Dormant accounts.
These are the main reasons a person can choose to close the account in the Tamilnad Mercantile Bank. Sometimes banks ask for keeping a minimum balance in the savings account to keep it recommence.
People who have multiple bank accounts might not be able to continue those accounts with a minimum balance in them. However, some bank demands a high amount as a minimum balance. The least amount might be in need of a bank account opening, and ask to continue the same.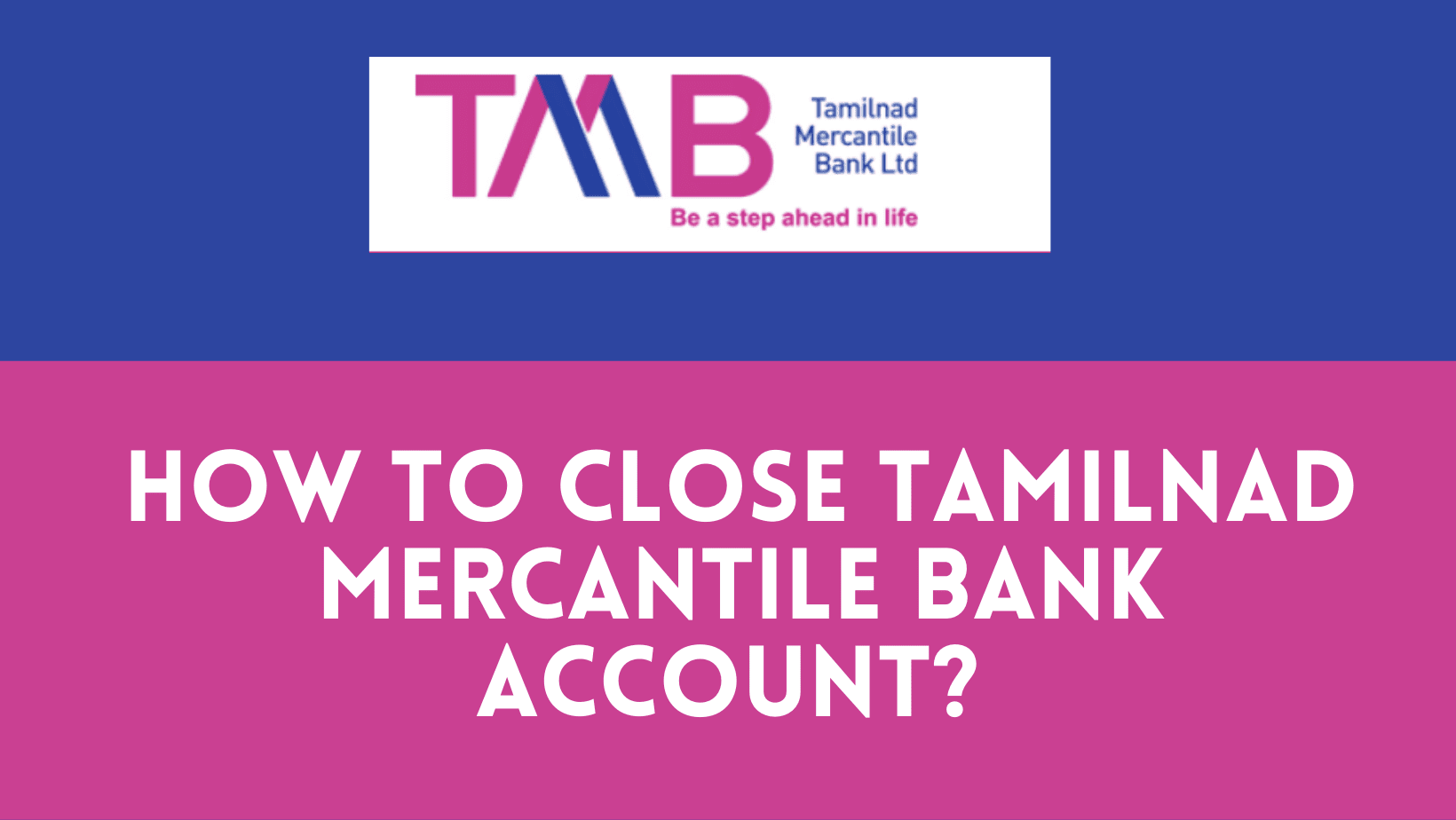 Steps for TMB Account Closing
Bank account closing for any bank, including Tamilnad Mercantile Bank, is not that tiresome. These steps will help you know the process as well as how you will be prepared with other documents. As the TMB website has not yet started an online account closing facility, you have to visit the bank branch itself. The process has given below.
Step 1: At first, visit the TMB branch where you have opened your bank account and ask for the bank account closure form from the bank employee. You will not get the closure form on the official website. So for the hard copy bank branch is the only option you have.
Step 2: Always keep your necessary documents with you whenever you go to the bank. The documents should hold your Adhar card and Pan card. It will help you with your address and will be in use for your KYC proof.
Step 3: Go through the bank account closure form so well to be confirmed where to put what and where it will need block letters. Make sure not to overwrite or smudge after filling the form. It needs to be cleared to understand.
Step 4: Now, you have to submit your other bank account accessories like the bank account passbook and checkbook(if any empty pages are remaining) and your debit card(if asked). At the form submission time bank will ask you to submit them too.
Step 5: After completing the form fill-up, you have to write an application disclosing the reason you choose to close your TMB account. This application must be submitted to the branch manager.
Step 6: Finally, the form will need your official signature to finish the implementation. And the signature should match the one with the bank data.
TMB Account closing charges
Type of Account
Closure Charges
 Current Account
Upto 14 days to After 1 year of
account opening date – FreeOtherwise:Rural: Rs 350 + GST, Semi-Urban – Rs. 400 + GST, Urban – Rs. 500 + GST, Metro – Rs. 600 + GST
 Saving Account
 Upto 14 Days – NIL

Above 14 Days
account opening date – Rs. 150 + GST

NRE/NRO Account
NA
Demat Account
NIL
Salary Account
NA
Conclusion
Because of the ongoing situation all over the world, most of the work people select to do online. As this online world makes our life faster, and it showed us a huge platform for spreading our virtuality. Apart from this, the online platform helps us get quick results in any work we do.
The Tamilnad Mercantile Bank official website helps in the same way to its customer to let them get the best service for their requirements. Now, at the time of bank account closing, the branch manager of TMB will ask you to withdraw the left amount you may have in your account leaving the closing charge and clear the method of withdrawal as per the norms of the bank with either DD, cash or to another bank account.
Once the bank account is clear, it will aid in continuing the closure request. It will take 3 or 4 banking days to complete the process, and after completing it bank will inform you via a message or mail to your registered mobile number and mail id. For more information, contact the TMB toll-free number given on its website.