With this fastest-growing world, keeping up the pace can be hard at times. One person cannot be present at multiple locations to mark presence at once. Luckily, we have multiple technologies that make the hardest task easier. One of the most time-consuming things is related to official work, for example, opening or closing bank accounts for reasons. The process involves many verification steps that made it hard and time-consuming in the past decade because the verification process is done manually.
Luckily, today technology has grown so much that opening and closing an account will take only a few days. All the verification process is done through AI software where physical copies are scanned. Even you have many online solutions that can solve your issues without any need to visit a bank.
Just to solve one of those reasons, today this article is about how you will close your bank account for Jammu and Kashmir Bank. Carefully read the below-given steps to start with your account closing formalities as soon as possible.
Steps To Close Jammu & Kashmir Bank Account
The procedure of closing a Bank Current and saving account under any Bank is almost the same, hardly there are any changes. Below is the detailed process of how to close your Bank account under Jammu & Kashmir Bank.
Step 1: The first step is to get a Bank closure form that can either be downloaded from the official Jammu & Kashmir Bank website or you can get it by visiting your nearest bank branch. All necessary details are mentioned in the closure form that the account holder needs to fill with correct information.
After that, you have to submit the Bank closure form to the Bank manager manually, or any other officer in charge in case the Bank manager is not available.
Step 2: Along with your Bank closure form, you need to attach a photocopy of your KYC documents (anyone). KYC documents are your identification proof that states you are a citizen of this country. You can attach either of the documents i.e., passport, Aadhaar card, PAN card, voter's identity card, driving license, etc.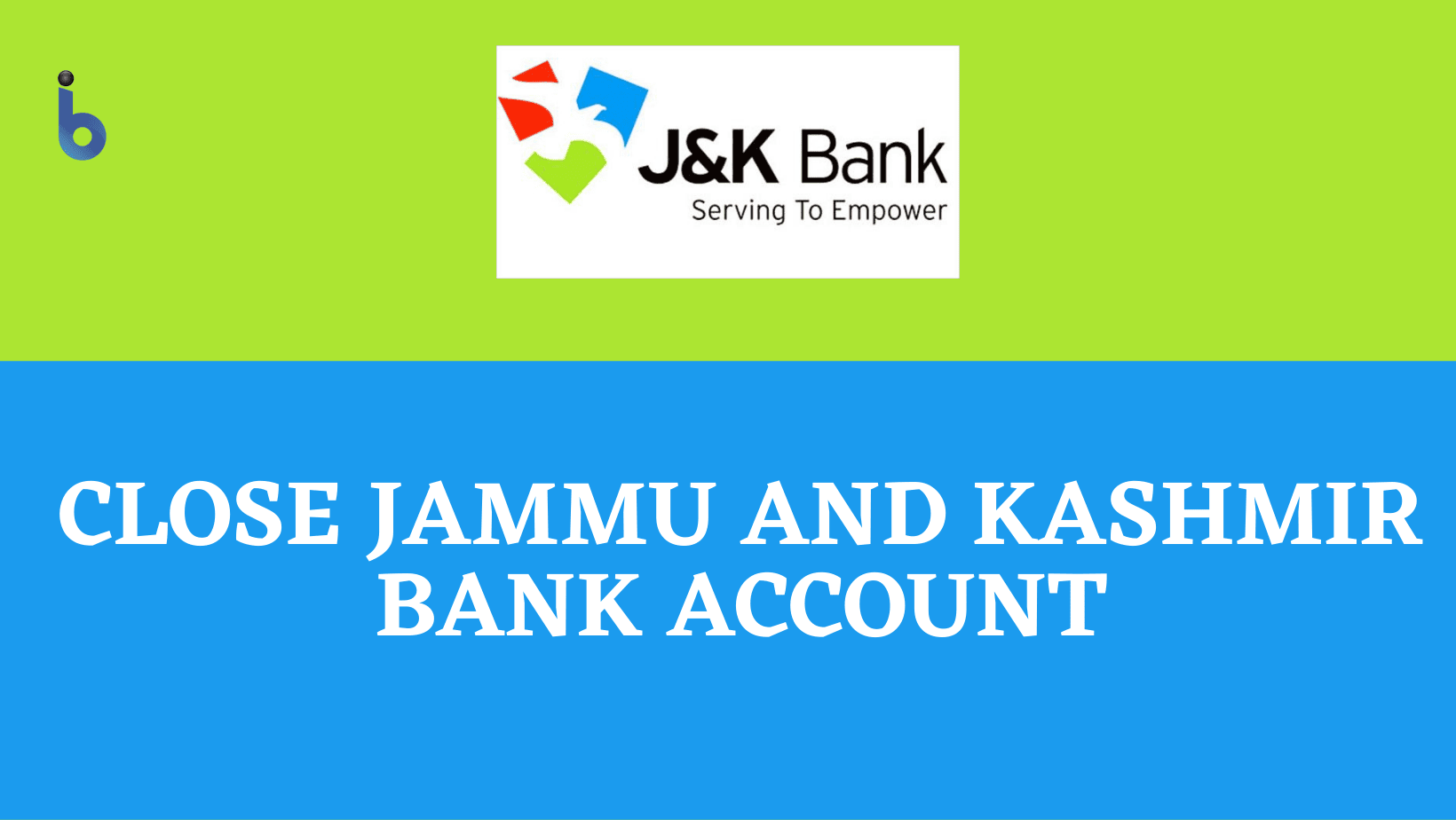 Step 3: In the third step, you will have to surrender or submit your Bank account passbook, Cheque book, and ATM card. Closing your Bank account means that you no longer will have access to the account or any other items related to your Bank. Remember that your Bank account closing process will start only when you submit all the items.
Step 4: If the Jammu & Kashmir Bank account you are closing contains any balance you need to withdraw it firsthand. Once the process of closing starts the bank account will be seized by the bank and you will not be able to have access. That means you will not be able to withdraw the amount.
Jammu and Kashmir Bank Account Closure Charges
| Account Age | Saving account Closure Charges | Current Account Closure Charges |
| --- | --- | --- |
| Upto 14 days of opening | NIL | NIL |
| After 14 days | ₹150+ GST | ₹300 + GST |
Conclusion
This is how the process of closing the Jammu & Kashmir Bank account is taking place. Make sure you withdraw all the amount before starting the process. Prepare a step before you visit the Bank. This way the Bank account closing will be done within a few days.