In today's generation, we can not think to do any financial work without a bank. From money transactions to money deposited, these are the main daily work a bank does every day. Nowadays, digitalization makes our financial work so easy that manual process problems can not bother us anyway.
Every single banking work we do, be that for the future or be that for the present, all have been done by the digital method. Usually, the bank account passbook keeps the record of our banking transactions. Though there are so many smoother and faster services we get, still it's sometimes not possible to have multiple bank accounts at once. There are numerous reasons for bank account closing.
The RBL Bank started its journey in 1943 in Mumbai, India. Currently, over 10.66 million people opened their bank accounts in RBL Bank. RBL made the banking process for its customer easy and convenient through its official website.
You can acquire all the facilities it has on its website like savings account opening, NRI deposits, Fixed Deposits, a knowledge zone in its blog where you get banking tips, key rates where you can see the interest rates, etc. But if you are experiencing any issues and you want to close your RBL Bank account, this article is just for you.
Account Closure Steps For RBL Bank
RBL Bank has not yet invented the facility of closing the bank account digitally. Your savings account can be opened by its official website only, and there are other savings account-related advantages that you can avail through. Hence, we appreciate your need for the RBL Bank account closing. You can close the RBL Bank account by visiting the bank itself. We are discussing the steps here that will help you in the procedure.
Step 1: At first, you have to visit the RBL Bank for asking the bank account closure form. You can get it from the bank's staff.
Note: If the account is dormant, you have to re-start it to close it permanently. A dormant account is one that has not been in any financial work for so long and needs to activate.
Step 2: Go through the closure form first and watch over to some particular blank spaces where it requires block letters. Initially, clearly mention the account holder's name, and then if there is any nominee, the name as well.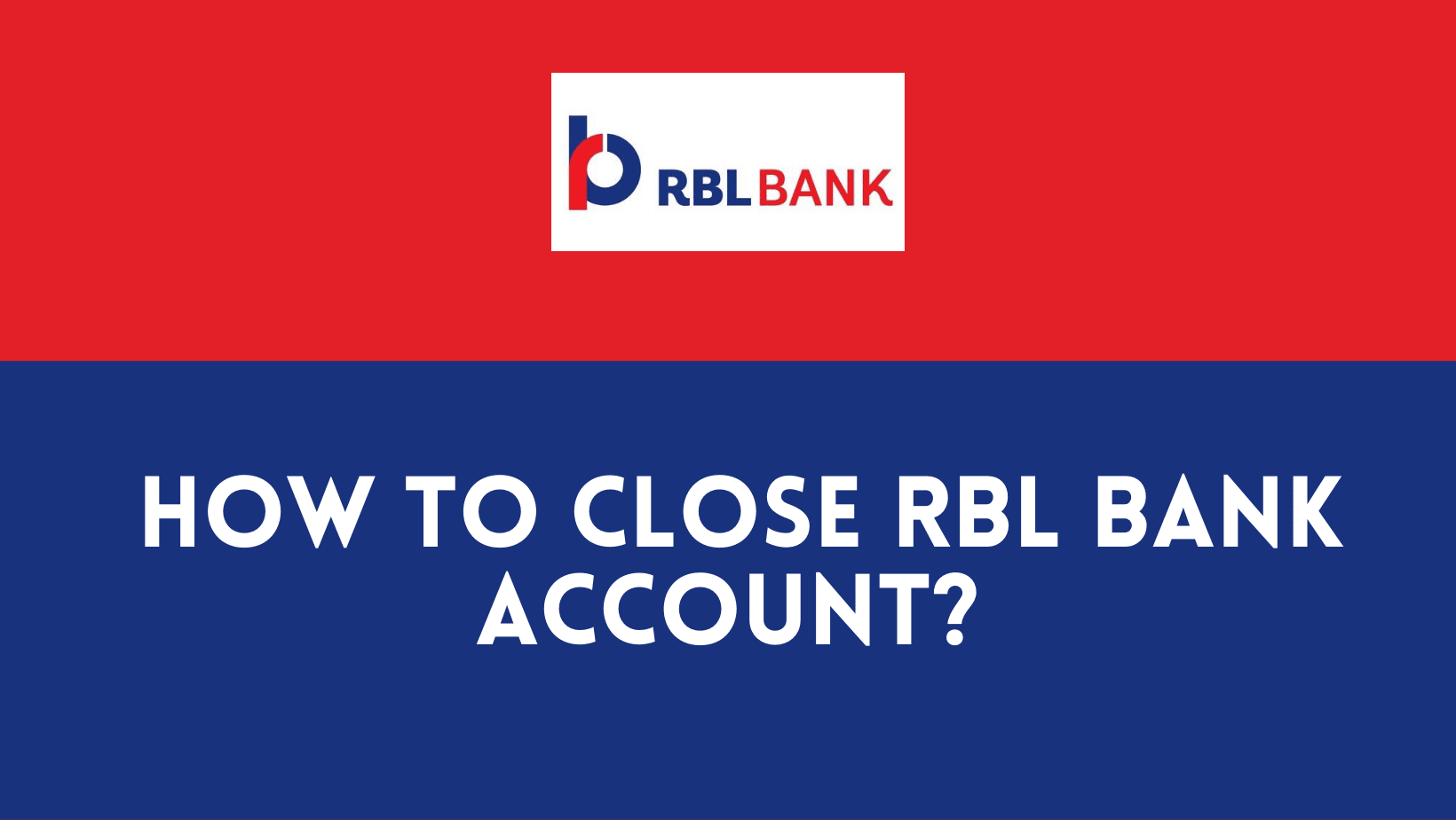 Step 3: Enter every detail correctly, from the bank account number to the IFSC code of the branch. You may have to submit your left checkbook, passbook. Give the date of submission.
Step 4: Other than this, you have to attach your KYC details along with the RBL bank account closure form. The address proof like Pan card and Adhaar card.
Step 5: Put your signature as required and make sure it matches the one available in the bank's data. Once you complete filling out the closure form, check it properly to see if there is any fault you may find.
RBL Bank Account Closing Charges
Type of Account Closing Charges
Account Closing Charges
Saving Account Closing Charges
Account  Closed within 6 months – Rs. 500

Account closed within 14 days from the date of account opening – NIL

Current Account Closing Charges
Account  Closed within 6 months – Rs. 500

Account closed within 14 days – NIL

Salary Account Closing Charges
Account  Closed within 6 months – Rs. 500

Account closed within 14 days – NIL

NRE/NRO Account Closing Charges
Account  Closed within 6 months – Rs. 500

Account closed within 14 days – NIL
Conclusion
The RBL bank will start the process of your requirement after you submit all the data. The RBL bank will ask you to withdraw the rest amount if you have it in your account and only keep the closing charge. However, it is up to you how you want to withdraw your left amount, such as with a check, cash or transfer it to another bank account, etc.
Once the RBL bank completes the procedure successfully, it will send you a confirmation to your registered mobile number to inform you. Usually, it takes 5-6 banking days to complete the work. Since you want to close your RBL bank account permanently, make sure you confirm it and write an application separately.
It will be in need when you will visit the bank branch for bank account closing. The RBL bank account closing is not that hard, but don't go for any other online source that claims to help you with bank account closing. Apart from this, if you have any inquiries, you can visit the official website of RBL bank or can call its toll-free number.